If you're planning a wedding, you've probably heard that it's all about the details. If you want to take it up a notch—or seven—consider incorporating red and purple into your big day. Not only are these colors bold and beautiful, but they also have some pretty amazing meanings behind them: red symbolizes love and fidelity; purple symbolises royalty and wisdom! While we'll cover a few different aspects of your wedding day below (including ideas for invitations), let's start with pairing these two colors together.
Red + Purple Wedding Color
Red and purple is a bold and luxurious color combination that can create a dramatic and romantic atmosphere for the wedding. These colors can be incorporated into various aspects of the wedding, such as the bridesmaid dresses, floral arrangements, table settings and wedding favors.
A mix of different shades and textures of red and purple will add depth and interest to the overall look and feel of your day-to-be!
Wedding Bouquets
When it comes to wedding bouquets, red and purple flowers can create stunning bouquets that complement the color theme of your wedding. If you want to add greenery and foliage to your bouquet, this will help balance out the boldness of these colors. You can also personalize your bouquet with meaningful charms or ribbons that reflect your relationship with your partner.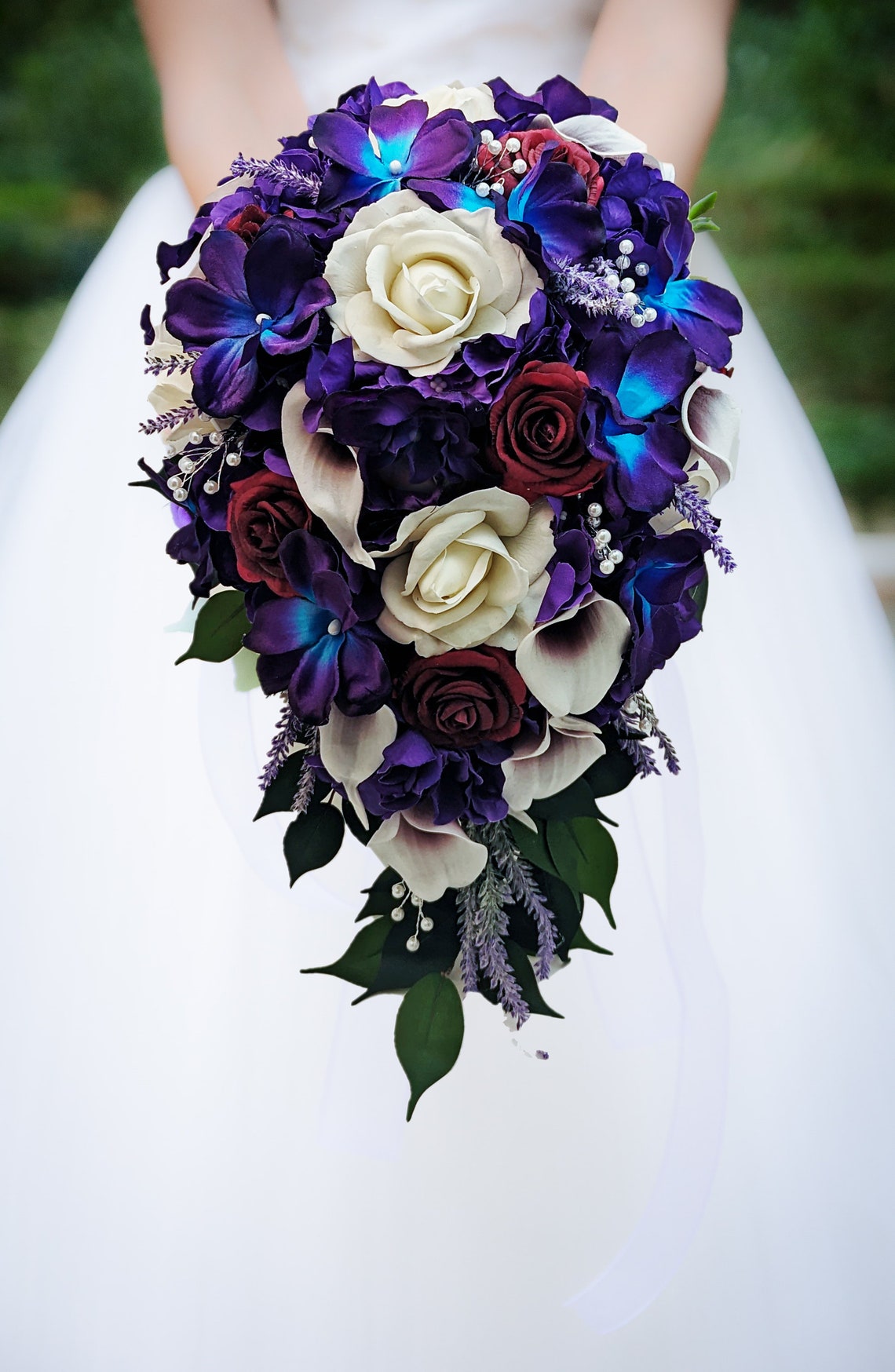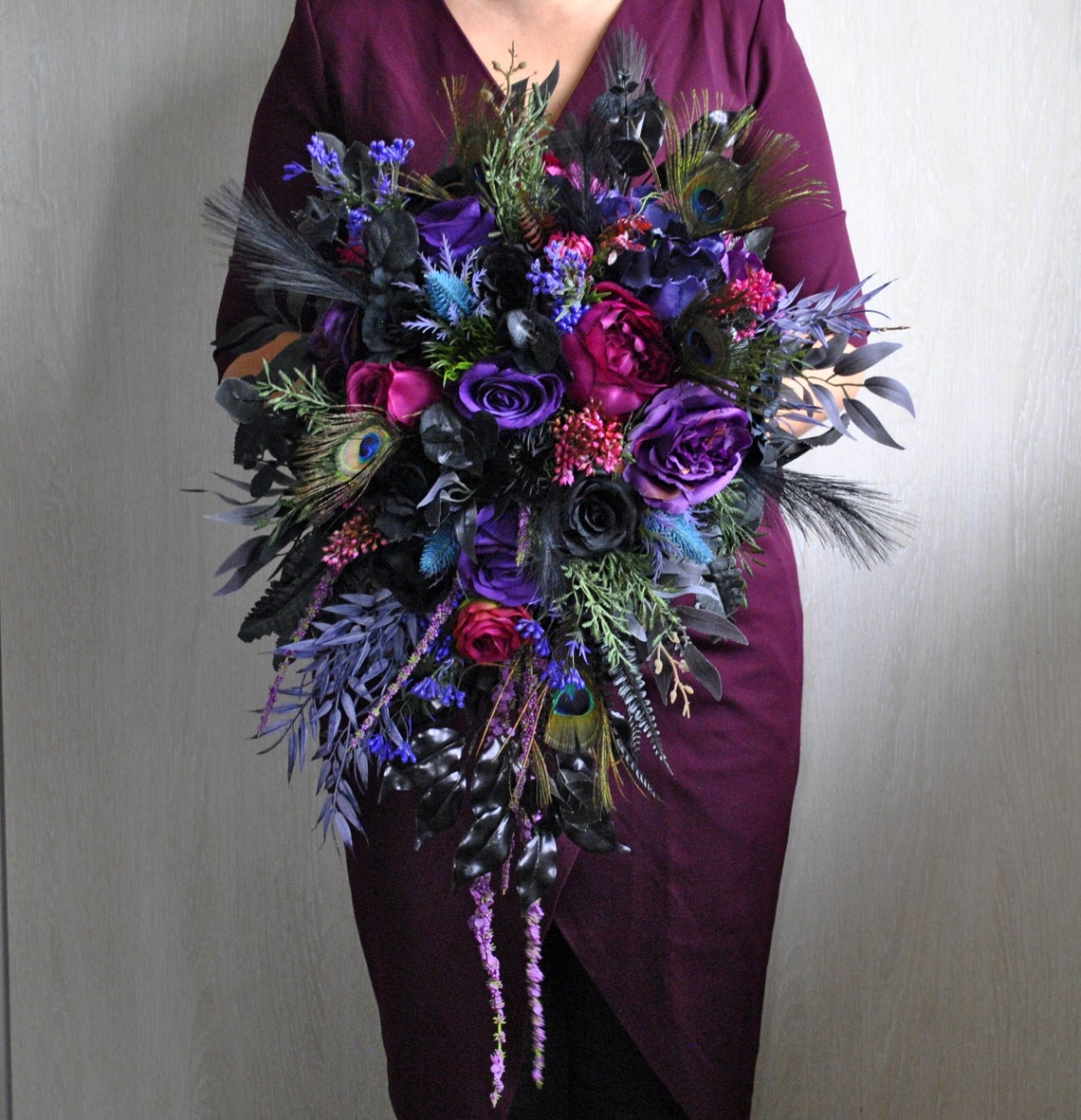 Wedding Invitations
Wedding invitations are the first step in creating your wedding theme, so it's important that you choose a design that suits both your tastes and budget. The color scheme of red and purple can be incorporated into the design of the wedding invitations through the use of colored cardstock, ink or embellishments. Choosing a font and style that complements this color theme will help to tie everything together and create a cohesive look. Adding touches such as metallic foil or glitter can add some glamour and sophistication if desired as well!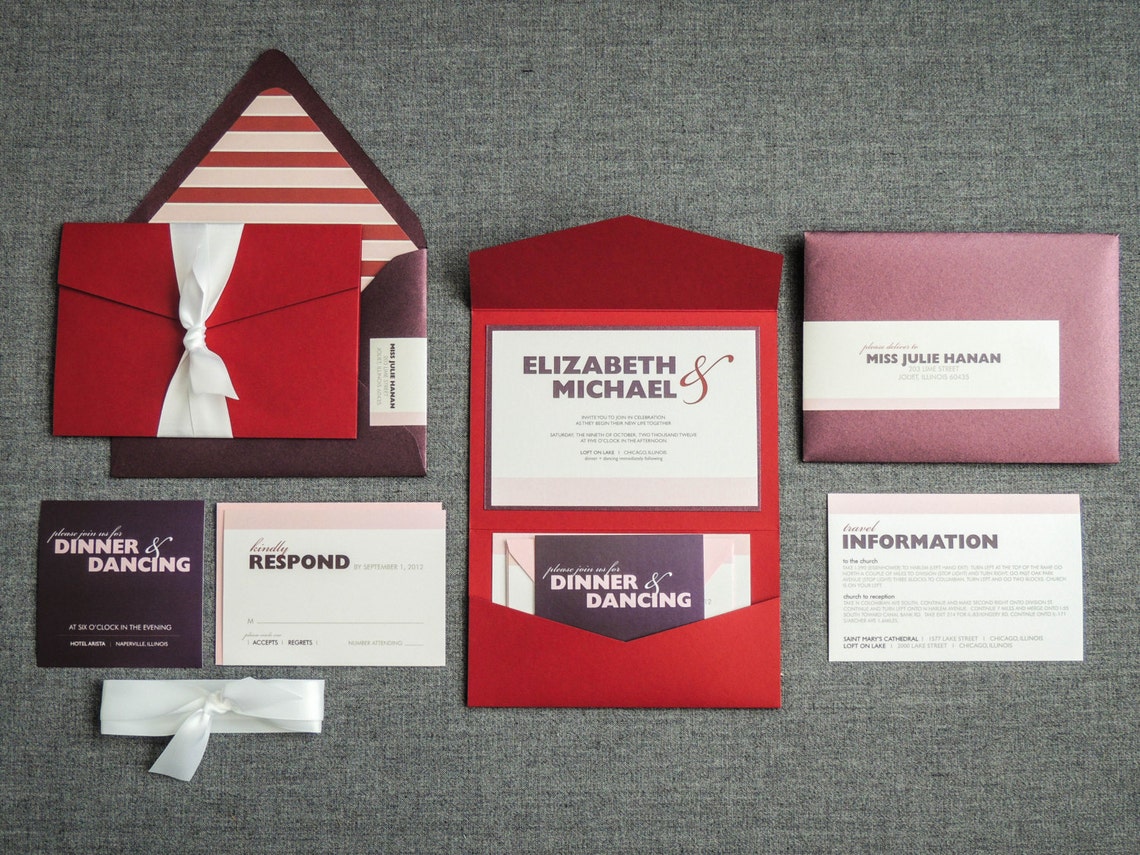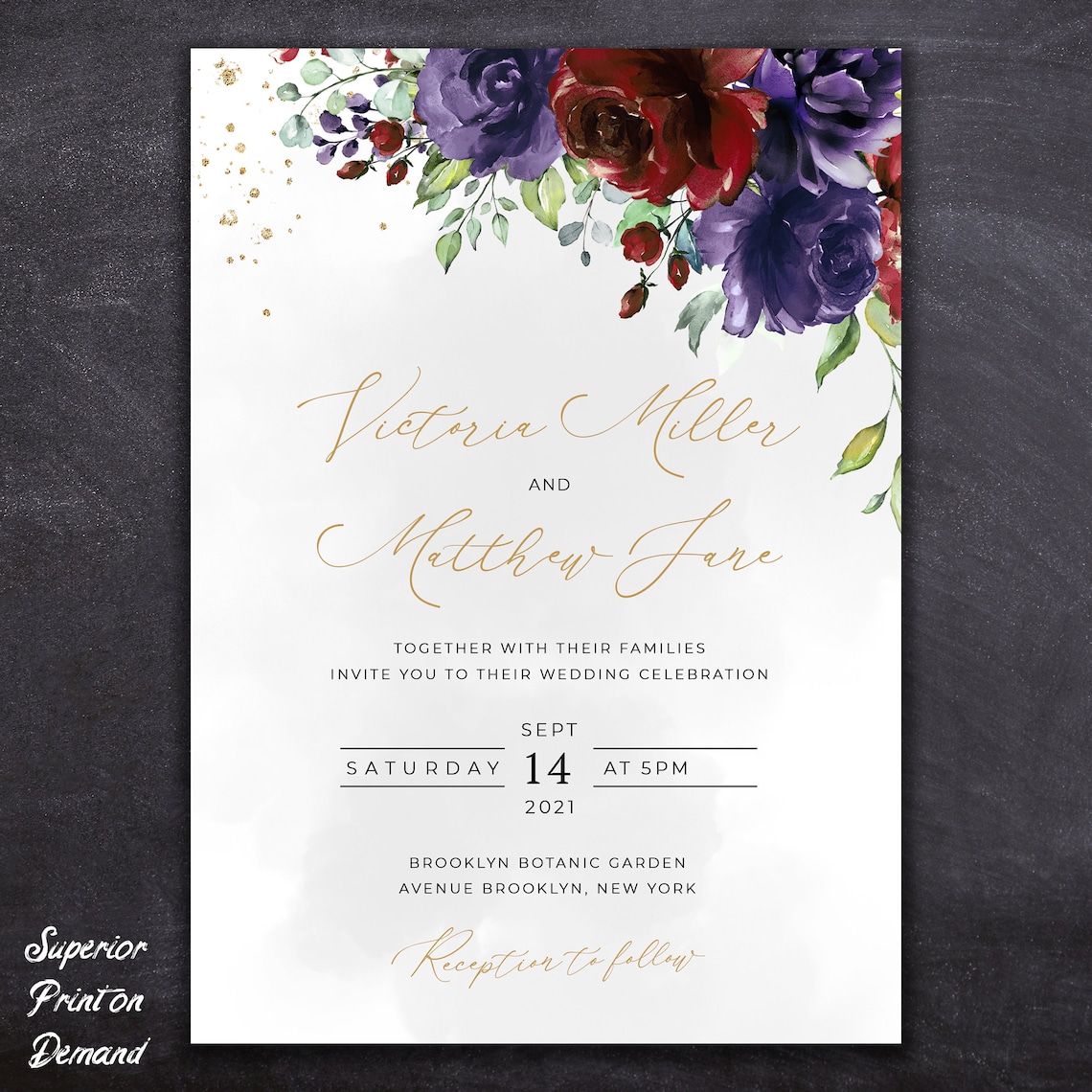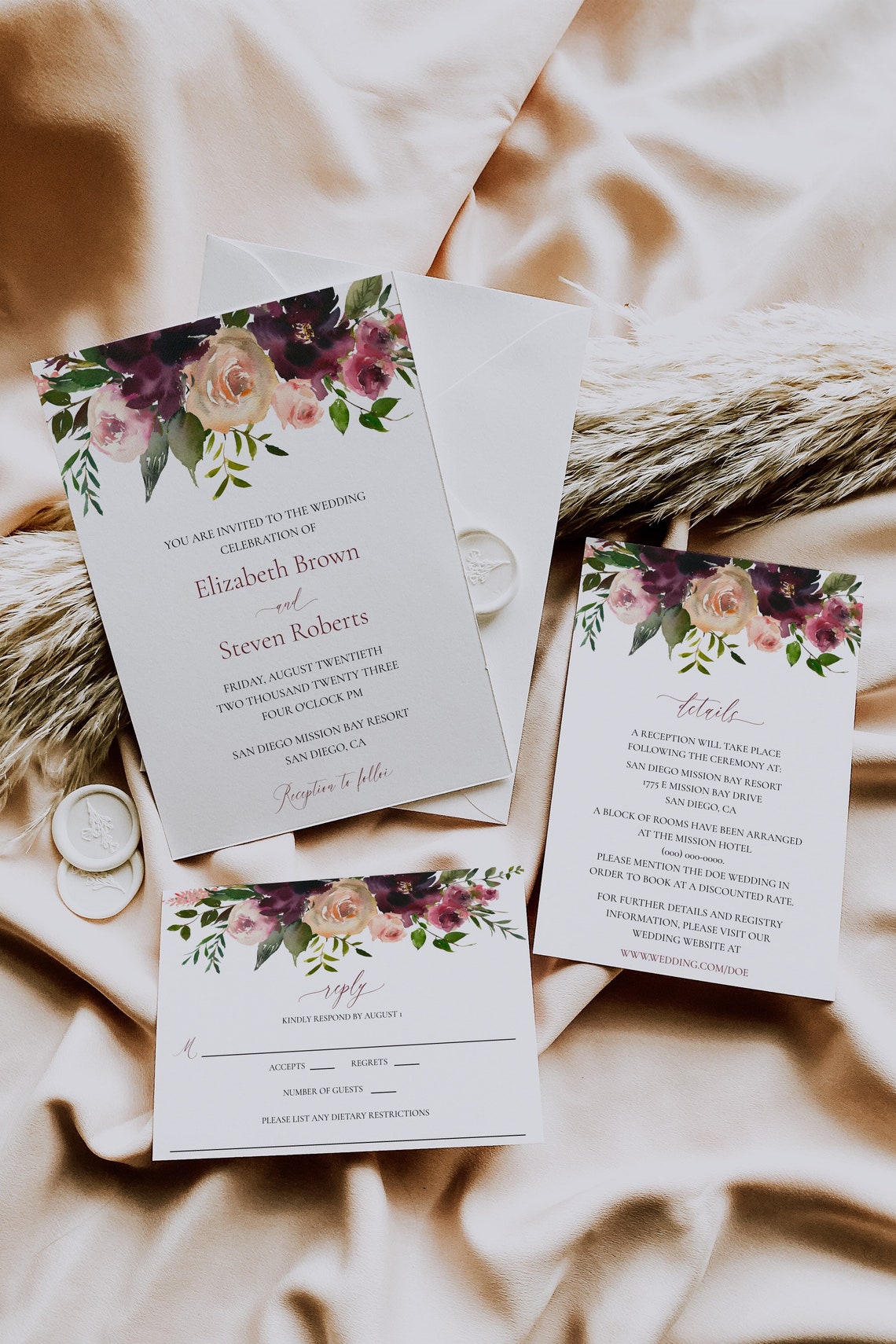 Wedding Signs
Wedding signs can be used to welcome guests, direct them to the ceremony location and reception, or provide information about other important events during your big day.
Incorporate red and purple colors into wedding signs for a cohesive look. Use wooden or chalkboard signs with white or gold calligraphy for an elegant touch. Signs can feature phrases or quotes in red and purple, such as "Love is in the air" or "Happily ever after".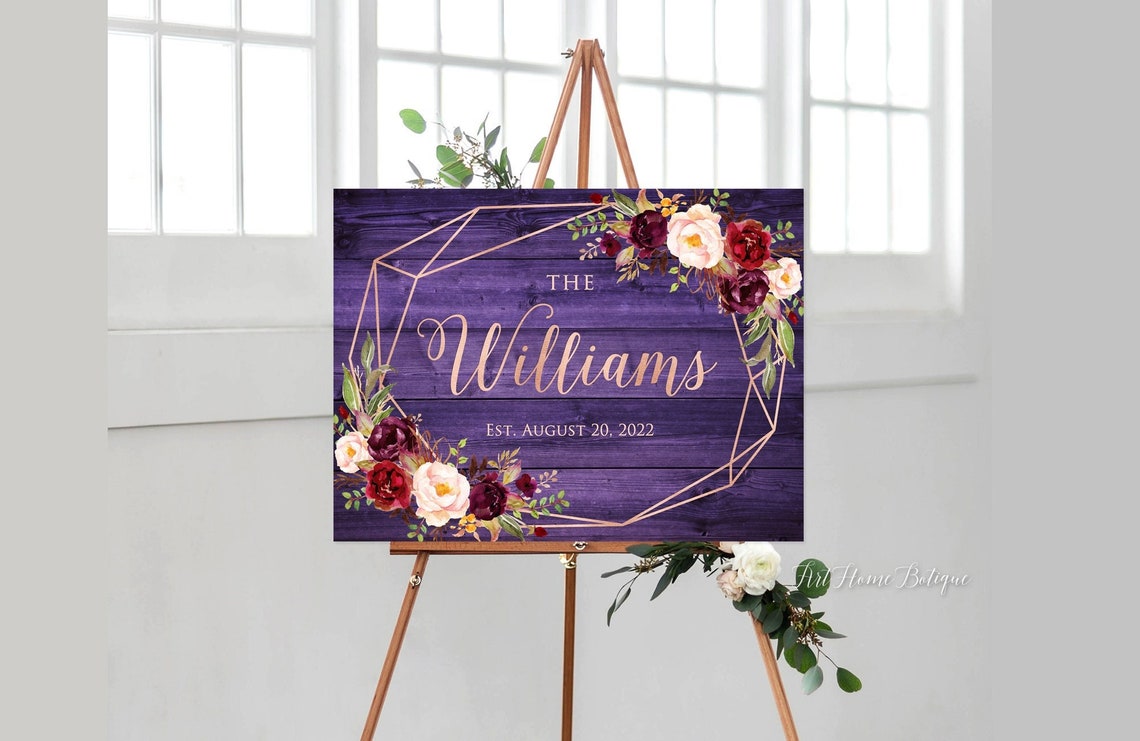 Wedding Guest Books
Wedding guest books are a great way to keep track of who attended the wedding and what they had to say about it. They're also a lovely memento that you can look back on after your big day, so choosing one with red and purple accents is a great idea.
Incorporate the wedding color scheme into the design of your guest book by using ribbons or flowers in both colors, or asking guests to sign their names with red or purple ink (or both). You could even ask them to write love notes on pages from old books that have been painted over with acrylic paint–a fun twist on traditional guest books!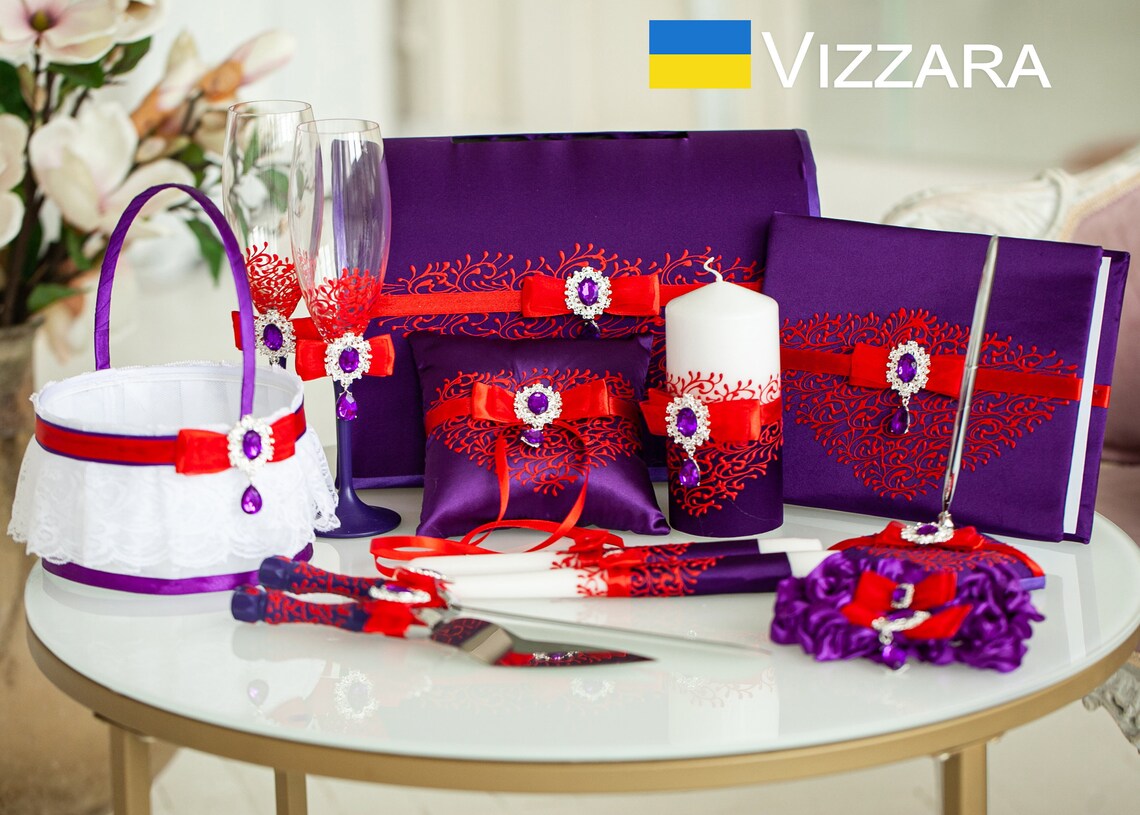 Wedding Decor Ideas
Red and purple flowers are the perfect way to add color to your wedding decor. You can use them in floral arrangements and centerpieces, or incorporate them into your table settings by adding pops of red or purple with table runners, napkins and chair sashes.
If you're looking for some additional inspiration for incorporating red and purple into your wedding day (or if you just want something pretty), check out these gorgeous photos from real weddings:
Wedding Cakes
If you're looking for a way to incorporate your favorite color scheme into your wedding cake, consider using red and purple accents or decorations. For example:
Consider a cake with red and purple accents or decorations, such as sugar flowers or fondant accents.
Use a red and purple color gradient or ombre effect on the cake.
Incorporate the wedding color scheme into the cake topper or other decorative elements (like ribbons).
Bridesmaid Dresses
To create a cohesive look, choose bridesmaid dresses in shades of red and purple. Burgundy, wine, and eggplant are all great options for this color palette. Mix and match the dresses to create a variety of different looks within your wedding party–you can even add a pop of another color such as gold or silver to further distinguish each woman's style!

Our favorite wedding color combinations are purple and red. Purple is a great color for brides to wear, as it's regal and elegant. Red is a masculine hue that works well with other shades of pink or purple. If you're looking for something more unique than pink or lilac, consider these ideas!
How good do you think this post was? Click on a star to rate it!