Hey there, future Mrs. or Mr.! Are you ready to ditch the conventional white and embrace a wedding theme that screams sophistication and flair? Look no further than the breathtaking maroon and black wedding. This bewitching color combo has become all the rage in recent years, captivating the hearts of couples who dare to weave magic and allure into their special day.
Wow your Guests with Maroon and Black Magic
Maroon, that deep and luxurious shade of red, has an undeniable allure. It exudes a sense of power, passion, and elegance – exactly what you need to make your big day unforgettable. Now, picture that bold maroon combined with the mysterious and classic black. It's a match made in wedding heaven! The contrasting hues work their magic, creating an ambiance that will have your guests gasping in awe.
It All Begins with a Strikingly Vibrant Invitation
Your wedding invitation sets the stage for the grand event. Don't hold back! Go for eye-catching designs with playful dashes of maroon and black. The mixture of swirling patterns, funky calligraphy, and hints of gold trim will give your guests a tantalizing preview of what's to come. Trust us, their excitement will be off the charts!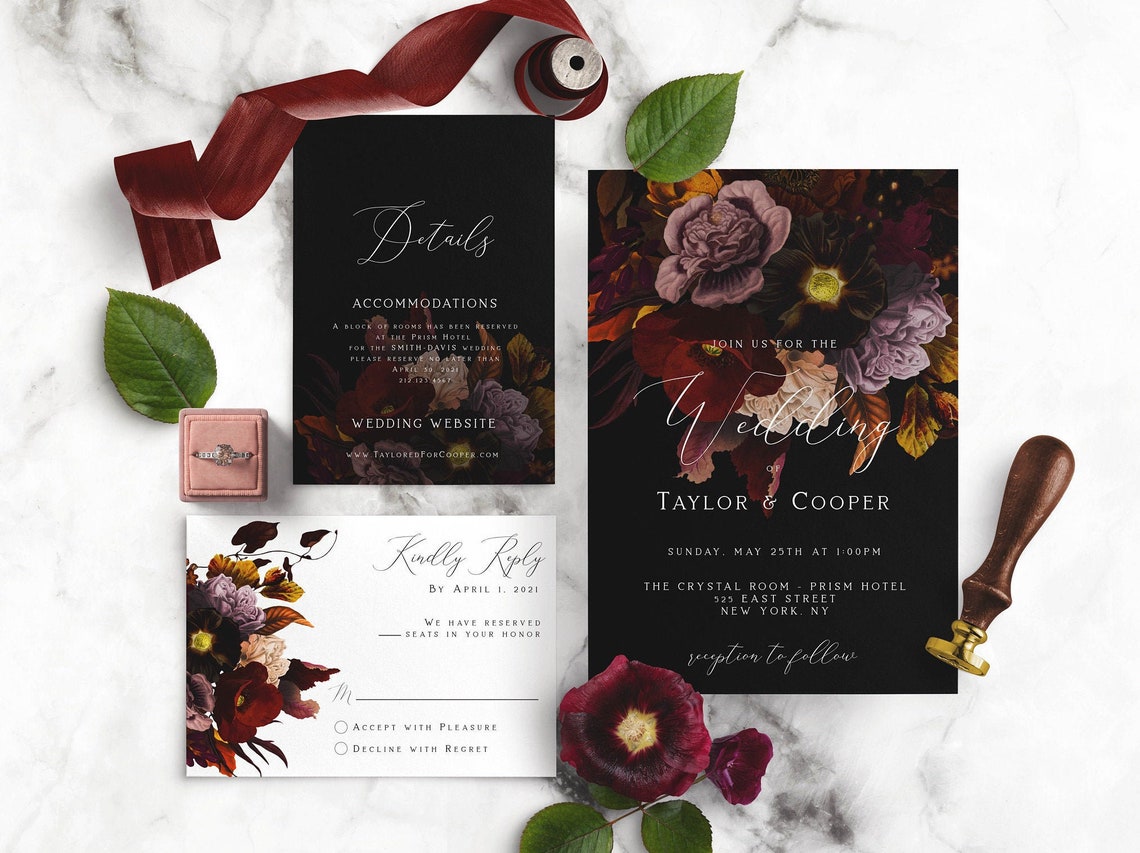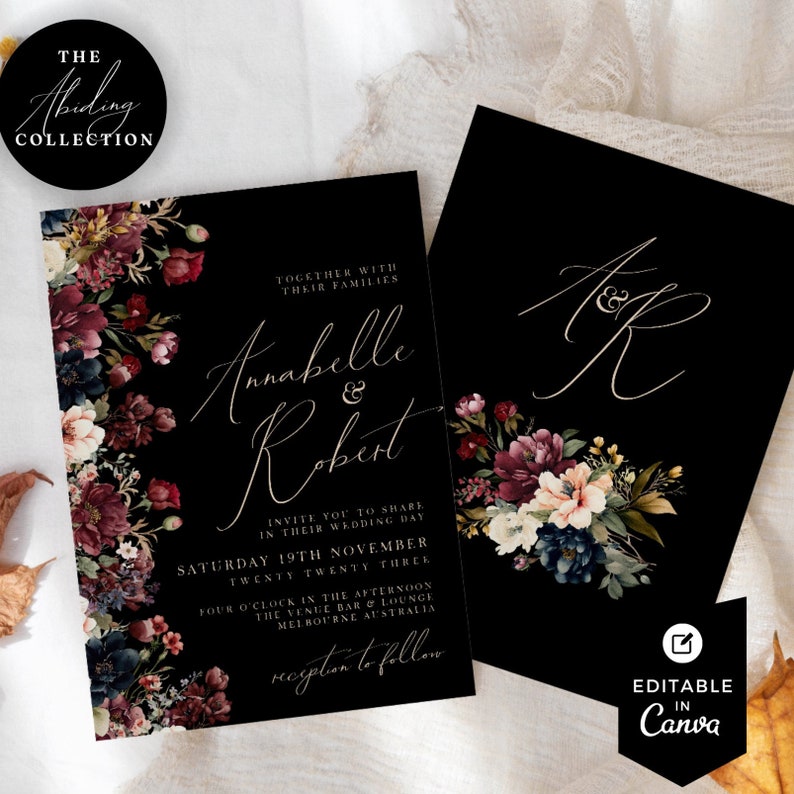 Bride and Groom Attire that Demands Attention
Ladies, if you're ready to break free from the traditional white wedding dress, why not consider a stunning maroon gown? Picture yourself strutting down the aisle, exuding confidence and sophistication. Alternatively, if you want to keep the classic white dress but add a splash of maroon, go for it! An elegant maroon sash or delicate embroidery can transform your look into something truly remarkable.
Now, gentlemen, it's time to step up your game. Instead of the traditional black tuxedo, opt for a dashing maroon suit or tux with black accents. Trust us, you'll have all eyes on you as you walk down the aisle with your partner by your side. It's time to show the world that you're ready to take style to new heights!
Bridesmaids and Groomsmen: The Perfect Sidekicks
Let's not forget about the fabulous crew – your bridesmaids and groomsmen. Deck them out in maroon dresses and suits to complete the mesmerizing color palette. This cohesive look will give your wedding party a touch of professionalism and style that is bound to impress your guests.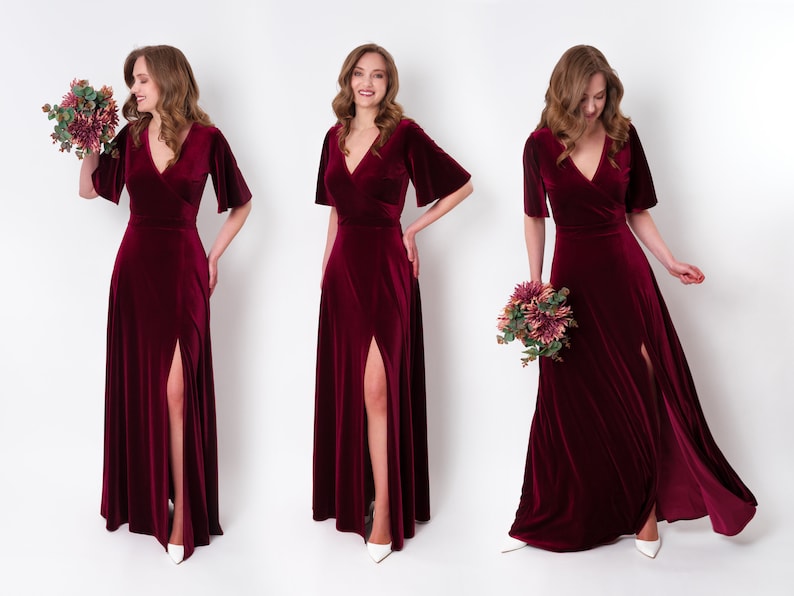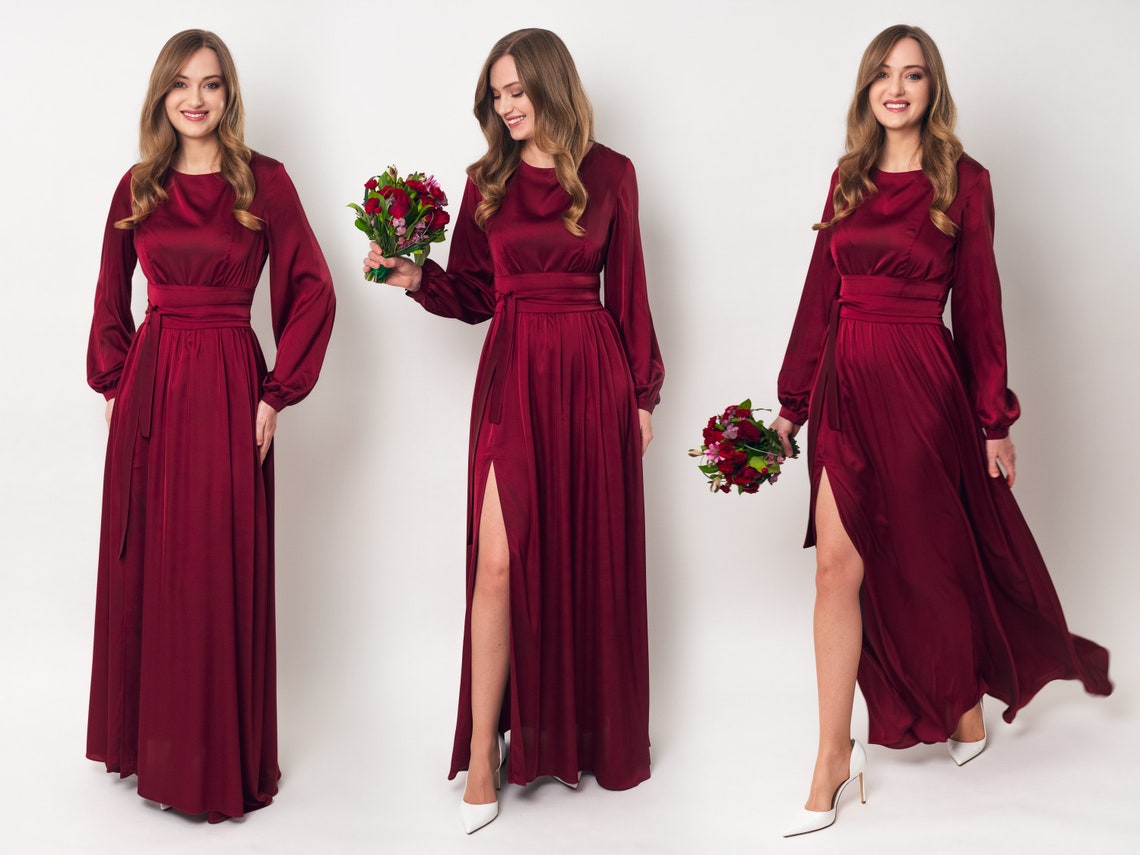 Transform Your Venue into an Enchanting Wonderland
Now comes the fun part – decorating your wedding venue! With maroon and black as your guiding stars, the possibilities are endless. Start with maroon table linens and black centerpieces to create a luxurious and intimate atmosphere. Consider adding whimsical touches of maroon fairy lights or black lanterns to add a touch of magic to the ambiance. Oh, and don't forget about elegant black and maroon chair covers – your guests will swoon over the attention to detail!
Magical Floral Arrangements: Bringing Nature's Beauty to Your Wedding
No wedding is complete without stunning floral arrangements. Embrace the maroon and black theme by incorporating dark red roses, burgundy dahlias, and even black calla lilies into your bouquets and centerpieces. These fabulous blooms will add a touch of romance, drama, and elegance to your special day, leaving your guests in awe of nature's beauty.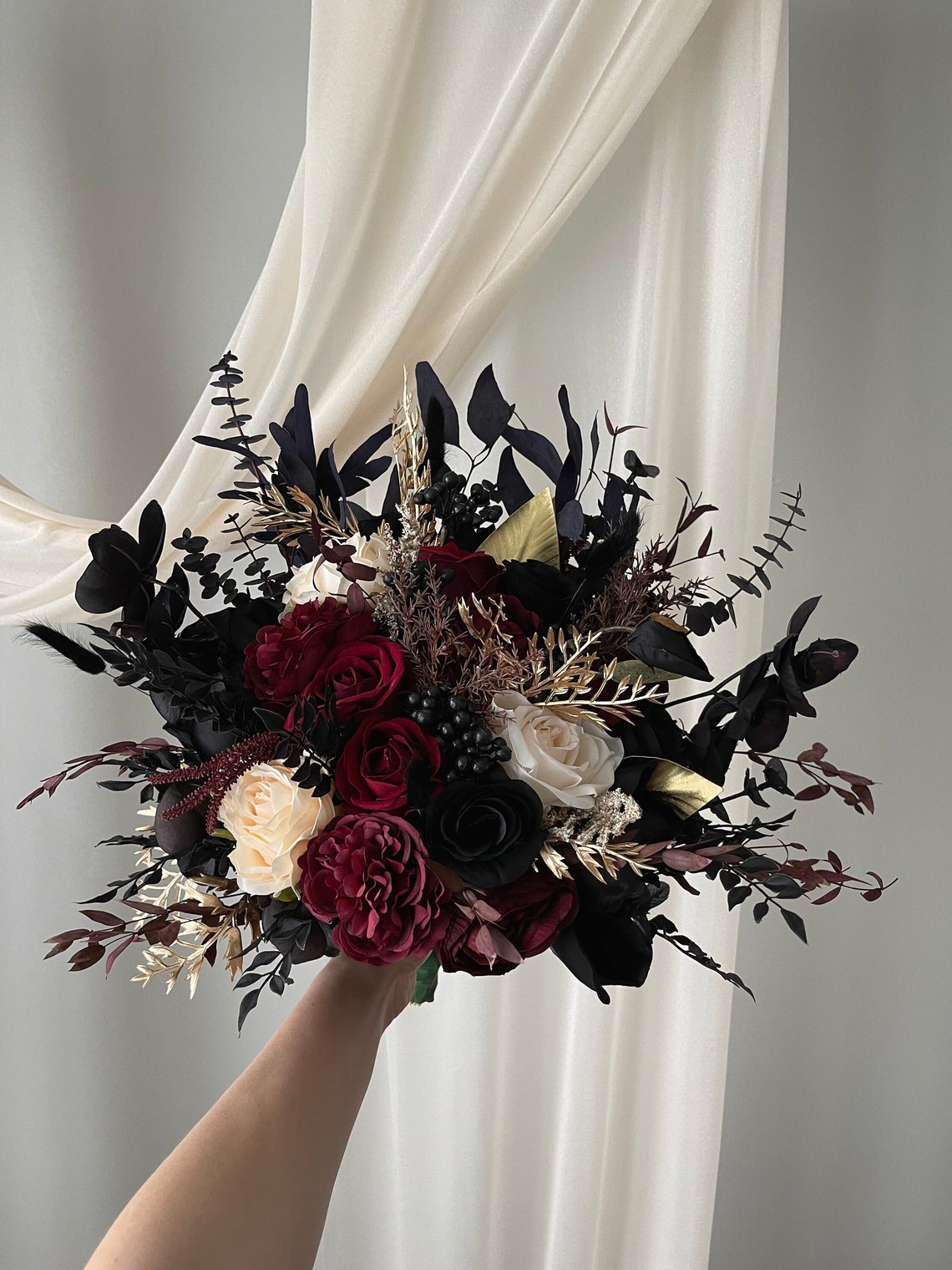 A Cake that Steals the Show
Finally, it's time for the pièce de résistance – the wedding cake! Let your maroon and black theme shine brightly in this delectable masterpiece. Picture a tall, multi-tiered cake adorned with maroon fondant and intricate black lace patterns. Top it off with cascading dark red sugar flowers for that added touch of glamor. Your cake will steal the show, leaving your guests begging for seconds and plenty of photos!
The Final Touches: Memorable Favors and Party Vibes
As your magical day comes to a close, send your guests off with memorable favors that capture the essence of your maroon and black wedding. Miniature maroon and black succulents or personalized maroon and black candles are just a couple of ideas to consider. These thoughtful tokens will remind your guests of the mesmerizing celebration they were lucky enough to be part of.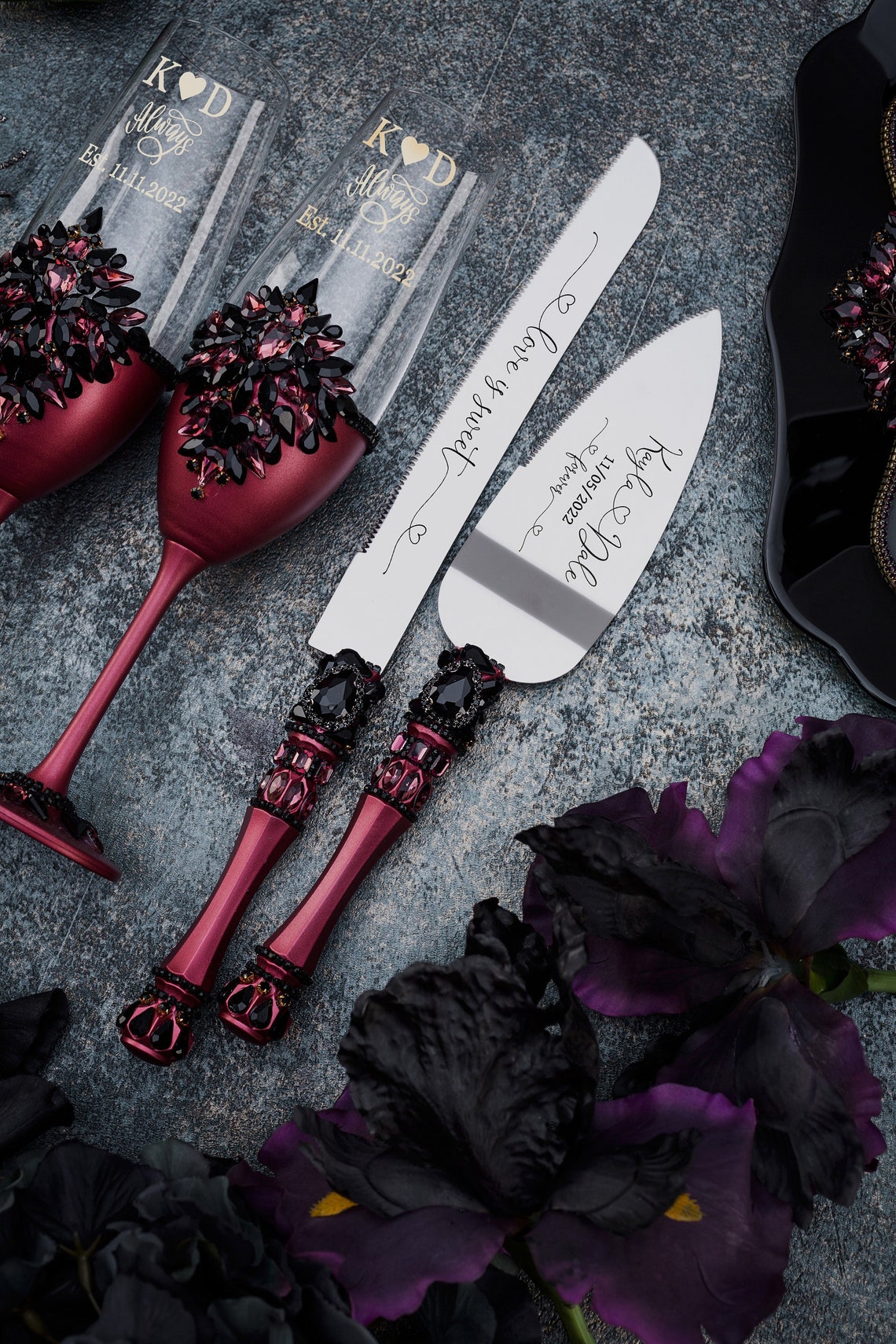 In Conclusion
Are you ready to step away from the norm and embark on an enchanting journey with a maroon and black wedding? This captivating theme is the perfect blend of elegance and boldness, setting the stage for a day filled with magic, sophistication, and unforgettable memories. So, embrace the vibrancy of maroon and the mysterious allure of black and get ready for a wedding that will mesmerize your guests from start to finish. After all, it's the perfect day to celebrate your love in a truly mesmerizing way!
How good do you think this post was? Click on a star to rate it!