Burgundy and black is just one of those wedding color combinations that you can't go wrong with. It's striking, elegant, and daring all at once. If you're a bride who loves both shades but is worried about them clashing together, don't be! They won't clash unless you try to wear a dress that has burgundy in it and then pair it with black shoes/bag/jewelry—the same goes for the other way around. It's all about balance!
The best part about this combination is how many different directions you can take it: from traditional to modern; from bold to subtle; or even romantic gothic. You can even pull off a burgundy and black wedding theme if that's what inspires your inner fashionista or if it fits the feel of your big day perfectly! Here are some ideas to help get your creative juices flowing:
1) Find a gorgeous bridal gown that has some burgundy-colored accents, such as lace or embroidery.
2) If you're looking for more of an edgy vibe, go with a black wedding dress and pair it with burgundy shoes/bag/jewelry to add some color without being too much.
3) A stunning red lipstick looks great against pale skin tones, so why not wear one on your special day? Just be sure the shade matches what you're wearing!
4) If you want to keep your eyes from looking overly dramatic, try wearing a natural-looking eye shadow with a hint of burgundy in it.
5) A bold burgundy lip color will be the perfect complement to a simple updo hairstyle.
Here are some burgundy and black wedding ideas we love:
Burgundy + Black Wedding Colors
Burgundy and black are a bold and dramatic color combination for a wedding. The deep, rich tones of burgundy pair beautifully with the sleek and stylish black. These colors can be incorporated into the wedding attire, such as black suits with burgundy ties for the groom and groomsmen, or burgundy dresses with black accents for the bridesmaids. Burgundy and black can also be incorporated into the wedding decor, such as burgundy floral arrangements on black table linens, or a black wedding cake with burgundy flowers. This color combination is perfect for a sophisticated and glamorous wedding.
Burgundy + Black Wedding Bouquets
A burgundy and black wedding bouquet is the perfect way to add a bold and unique touch to your special day. This gorgeous combination of colors will be sure to bring a touch of drama and sophistication to your wedding day. From cascading petals to hand-tied bouquets, you're sure to find the perfect fit for your big day. Read on for inspiring ideas for a burgundy and black wedding bouquet.
Burgundy black gold ivory flowers Fall bridal bouquet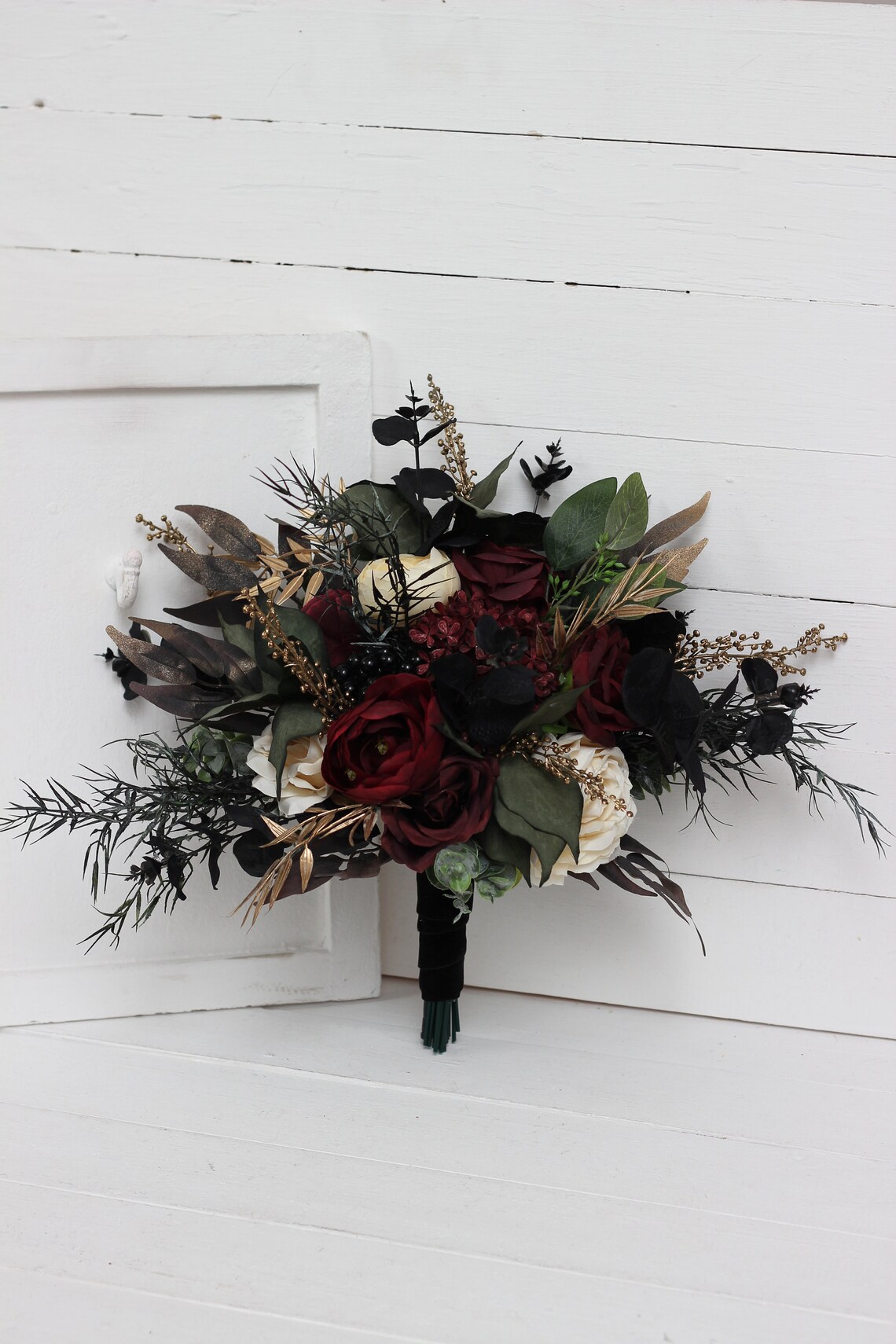 Burgundy black gold beige flowers Fall bridal bouquet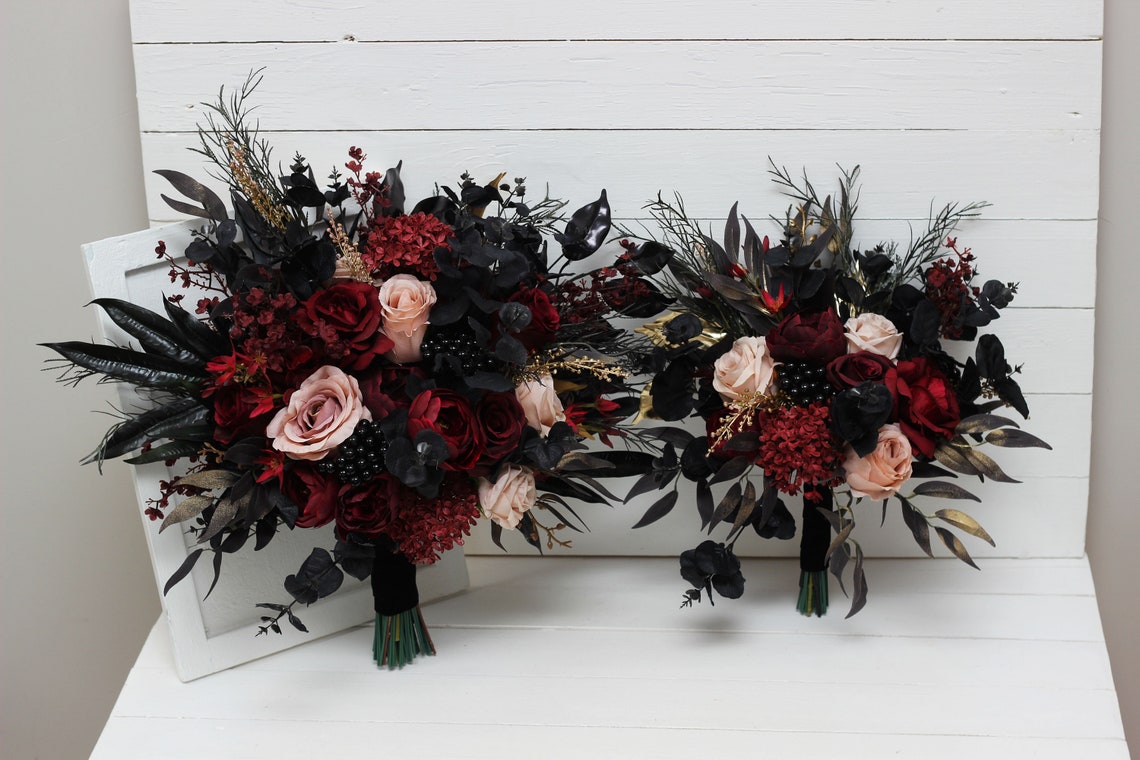 Dark Red Rose Wood Flowers Wedding Bouquet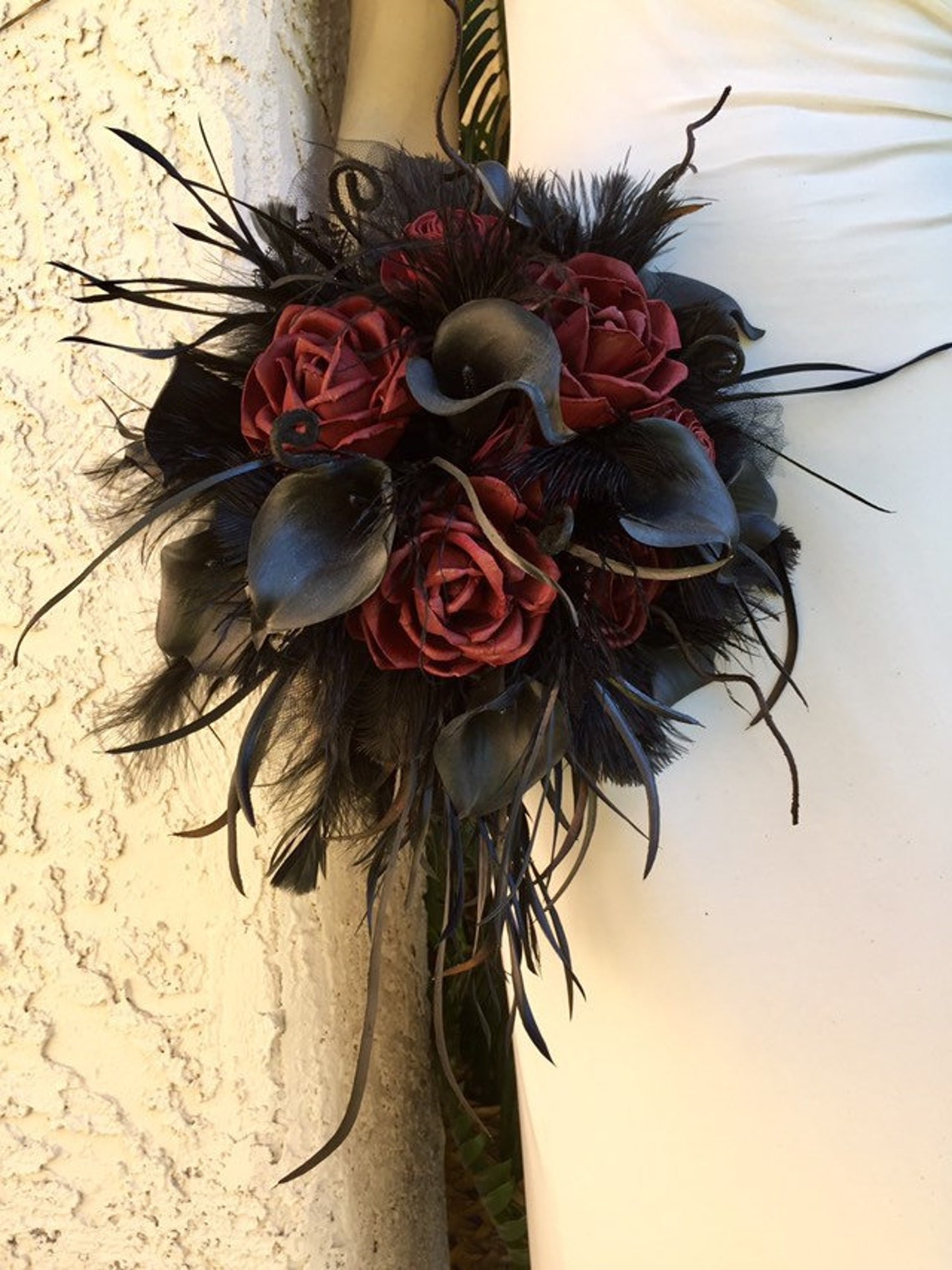 Burgundy + Black Wedding Invitations
Create a stunning invitation with the perfect pairing of burgundy and black. These two colors provide a timeless and sophisticated look for your special day. From modern designs to vintage prints, you can create eye-catching burgundy ad black wedding invitation cards to set the tone for the perfect wedding. Get inspired by the ideas we've gathered for you here to start creating your own unique invitation.
Burgundy Floral Wedding Invitation Suite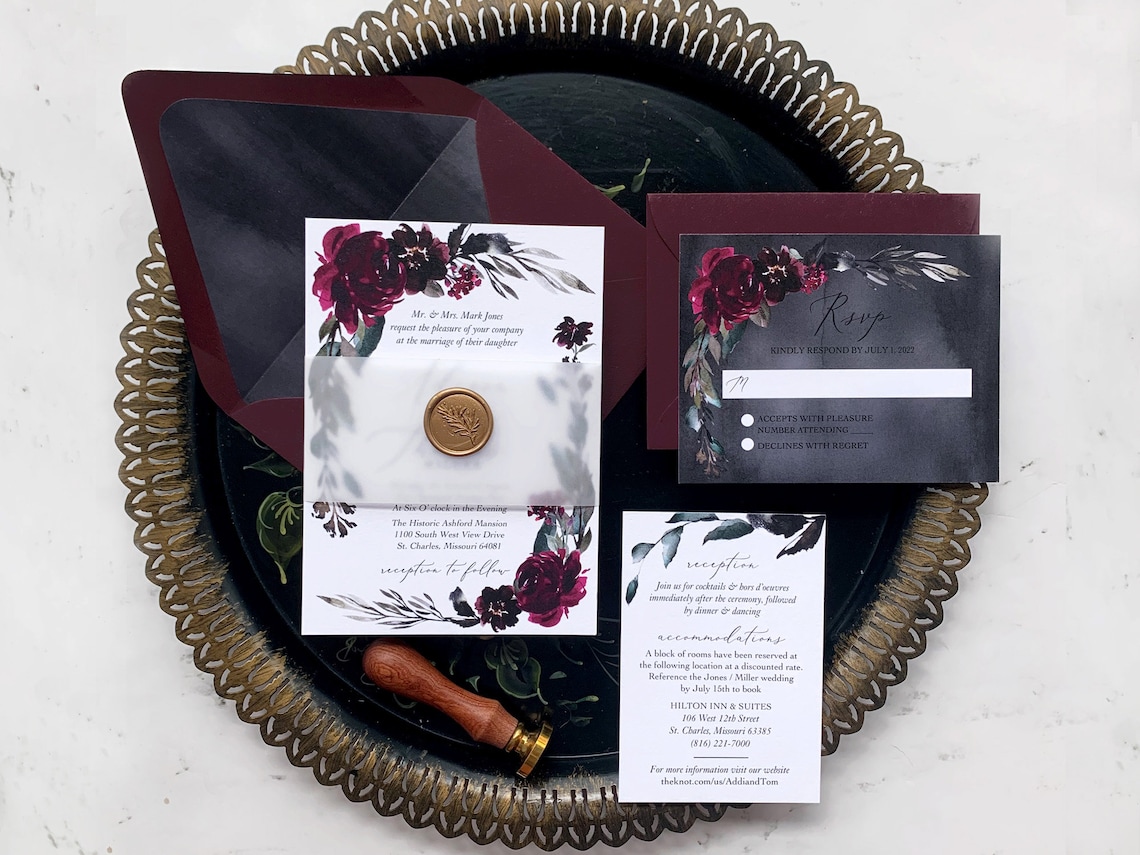 Dark Moody Floral Stationery Bundle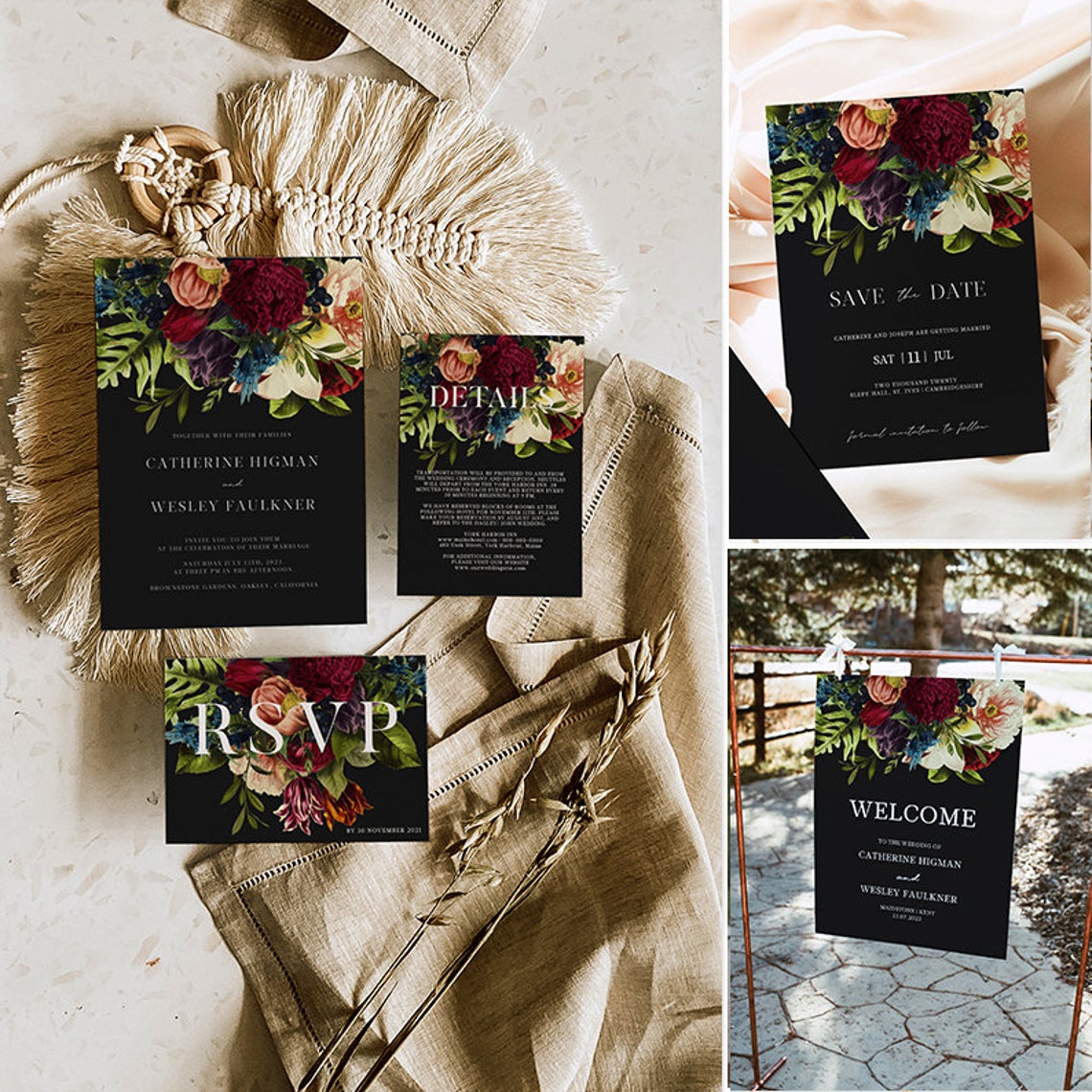 Halloween Wedding Invitation Template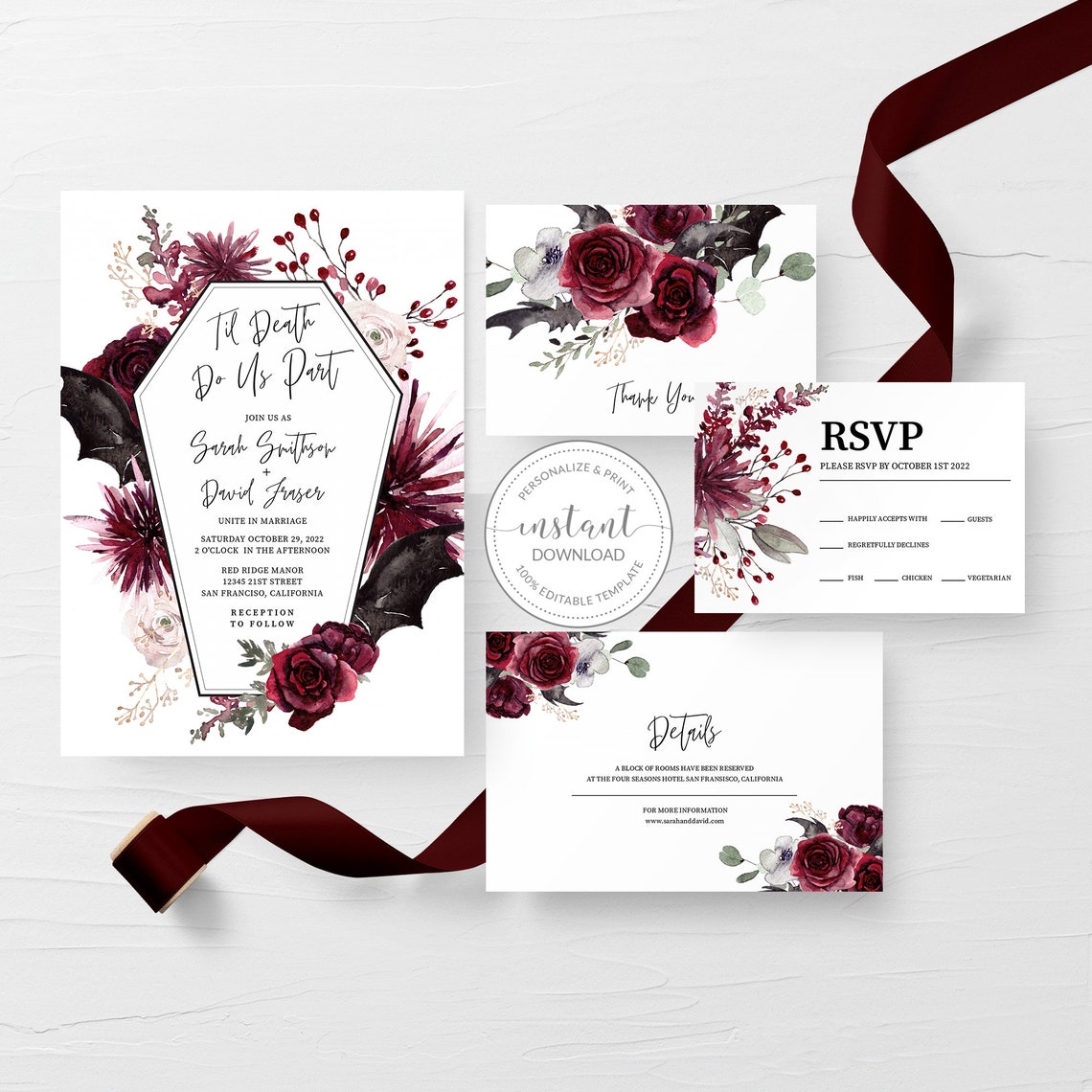 Burgundy + Black Wedding Signs
With modern, chic designs and high-quality materials, these signs are perfect for bringing a luxe and sophisticated aesthetic to any wedding venue. From welcome signs to seating charts, Burgundy + Black's collection of stylish, customizable wedding signs can help turn your special day into an unforgettable event.
Black Burgundy Floral Welcome Sign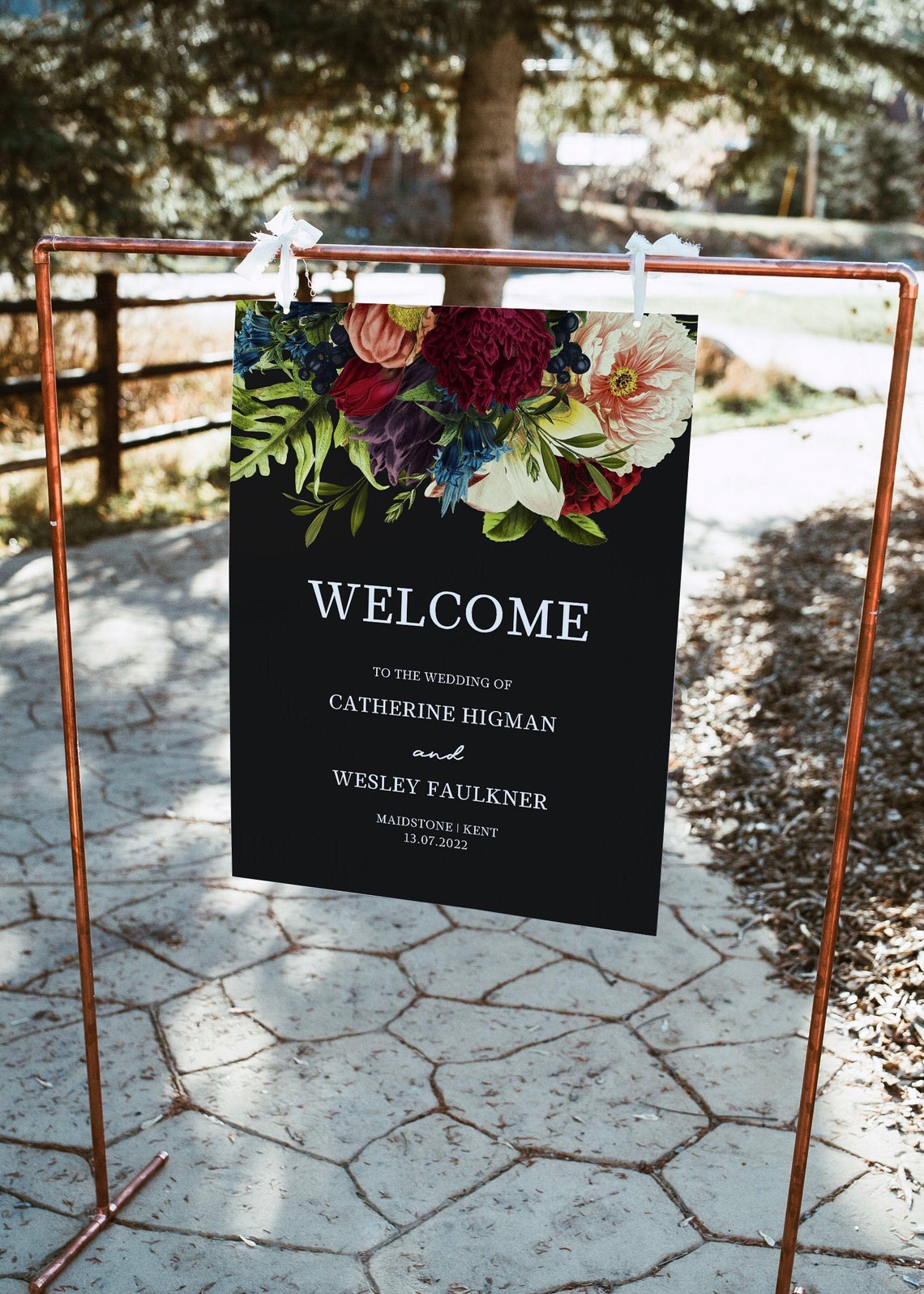 Dark moody floral Seating Plan Sign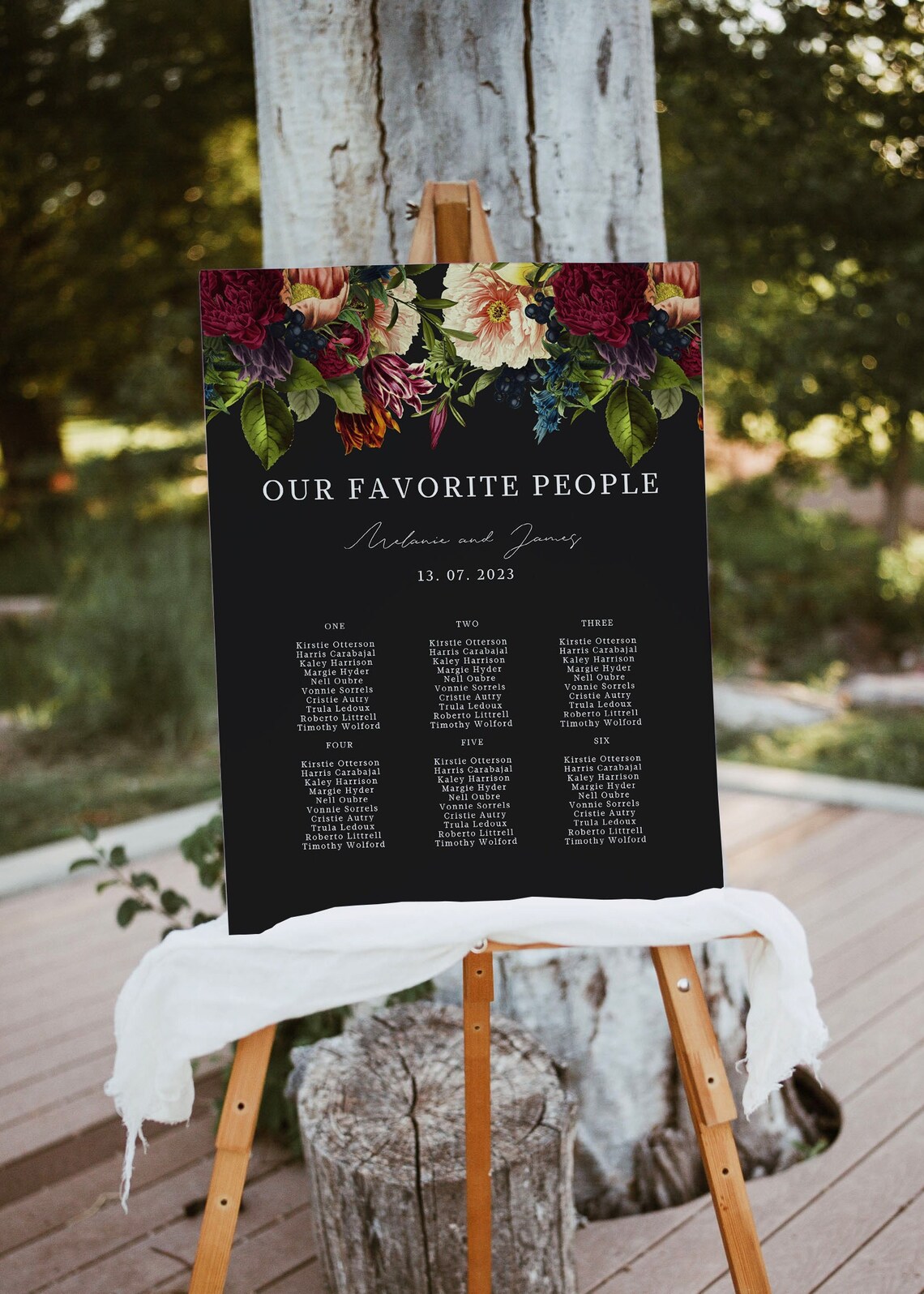 Black Burgundy Floral Unplugged Wedding Ceremony Sign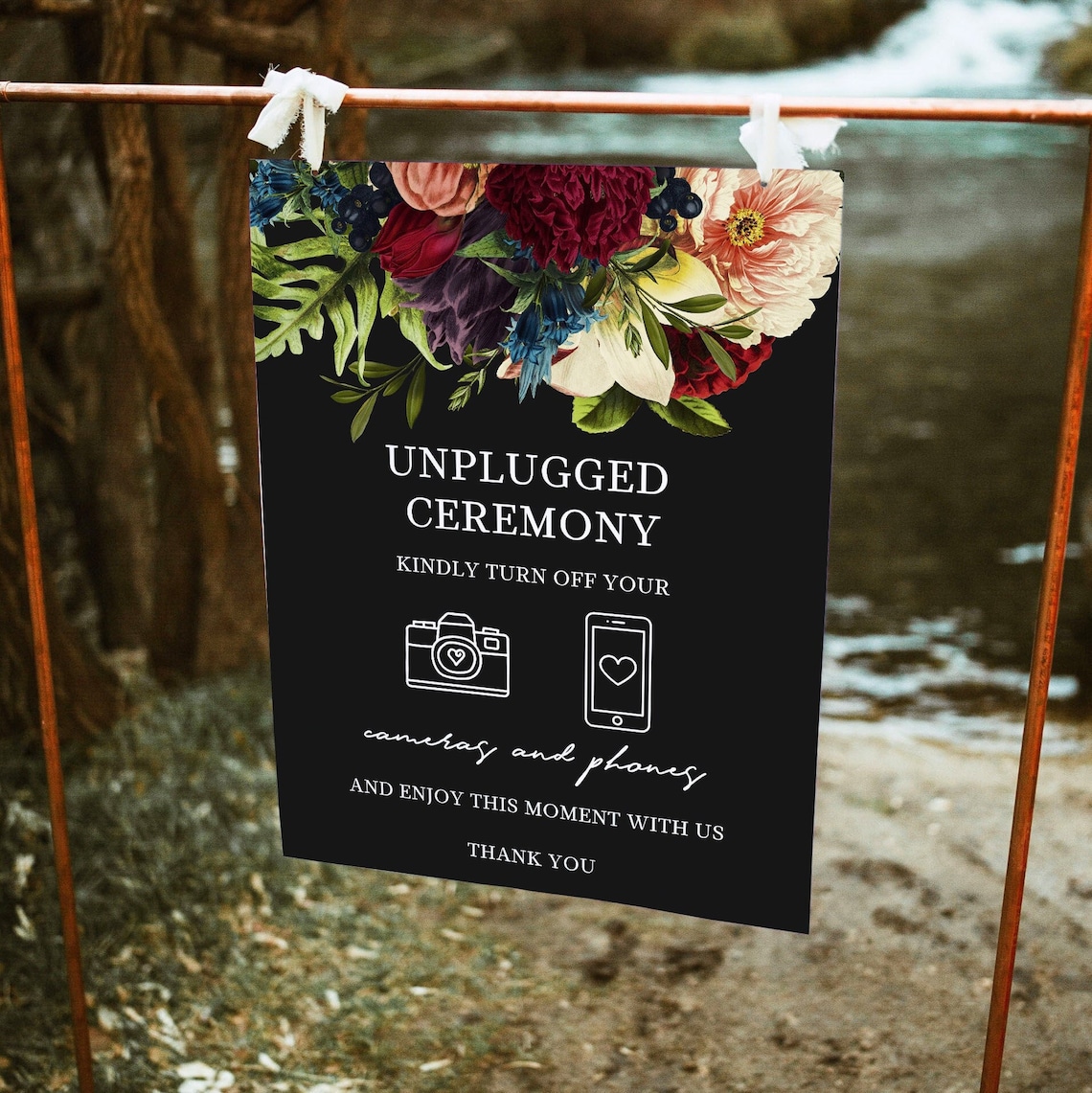 Burgundy + Black Wedding Dresses
For the bride who wants to make the ultimate style statement on her special day, a burgundy and black wedding dress is a stunning choice. Whether you're a fan of classic ball gowns, gothic vibes, or off the shoulder looks, there's a style to suit your individual aesthetic. From romantic embroidery to dramatic silhouettes, these burgundy and black wedding dresses are as eye-catching as they are timeless.
Gothic Black and Burgundy Long Sleeve Wedding Dress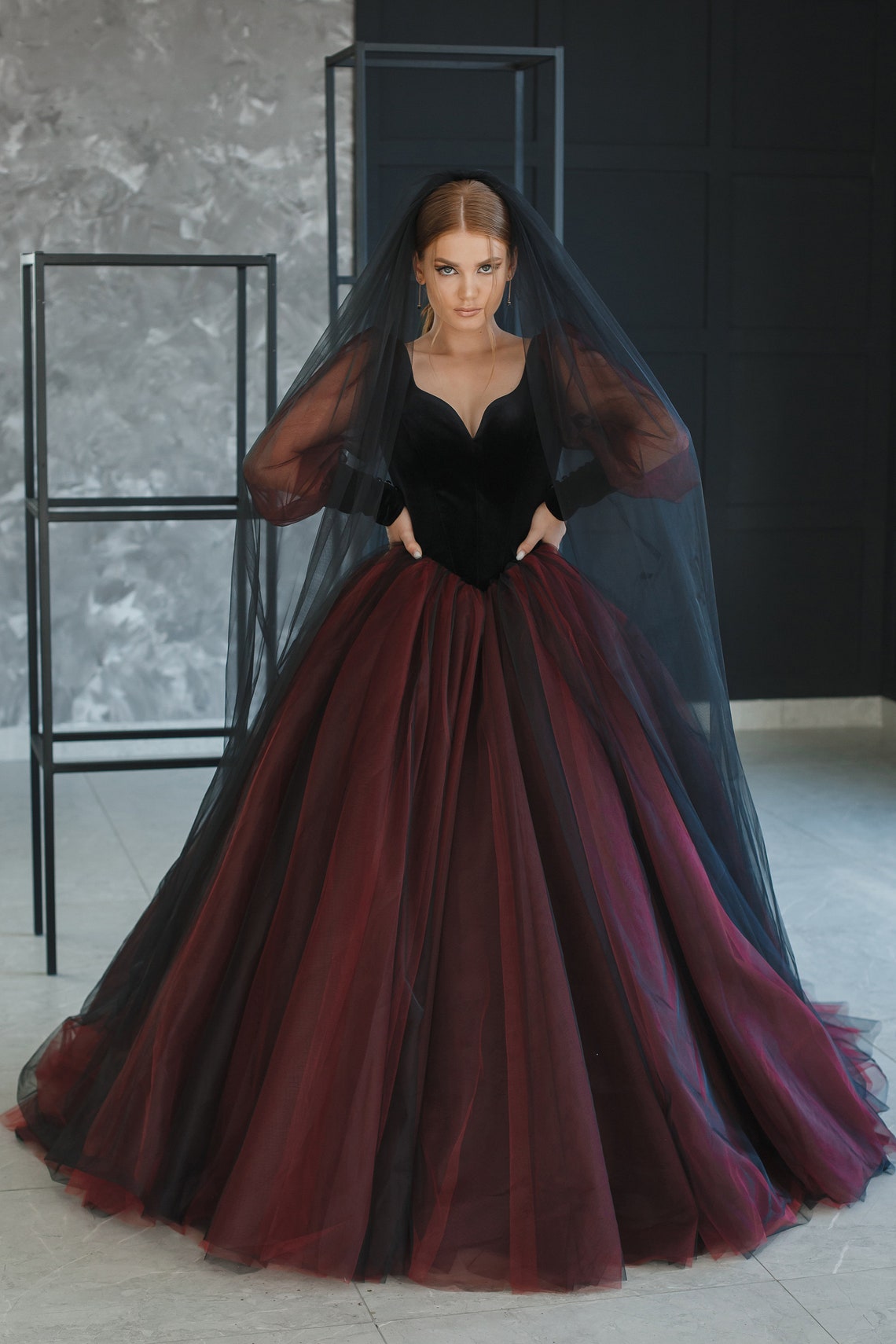 Off The Shoulder Dark Red Black Gothic Wedding Dress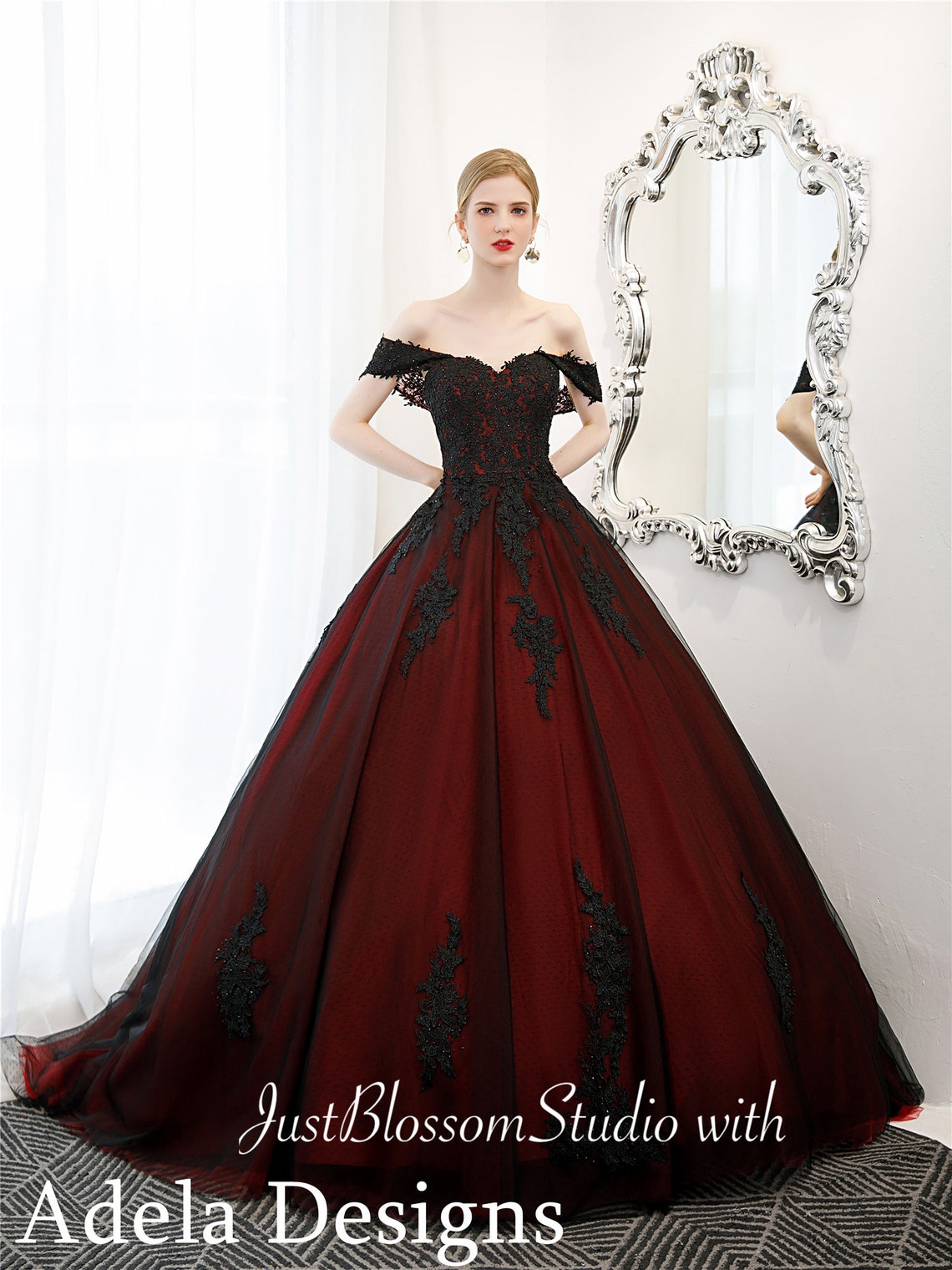 Burgundy + Black Wedding Garter
Black Garter Belt Set with Beautiful Rose Flower and Red Gems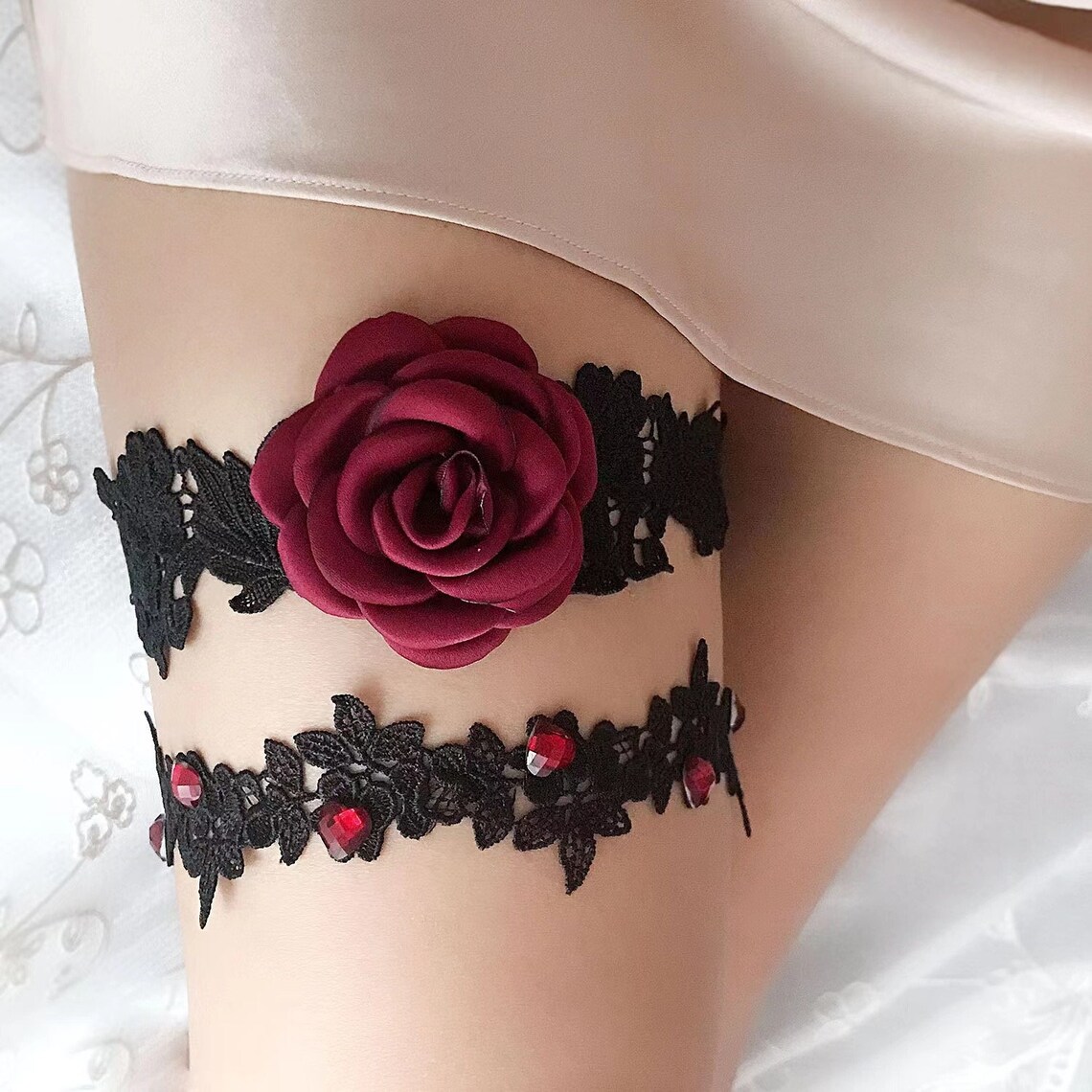 Gothic Black Burgundy Wedding Garter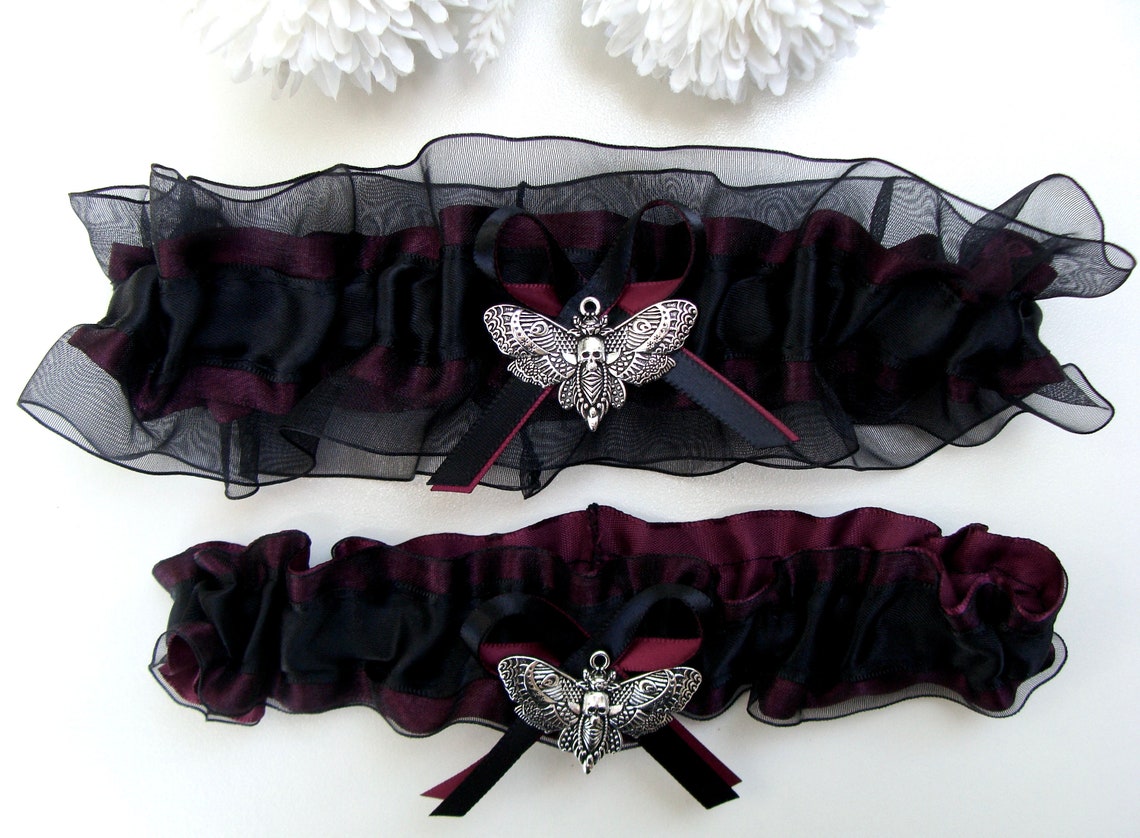 Burgundy black garter set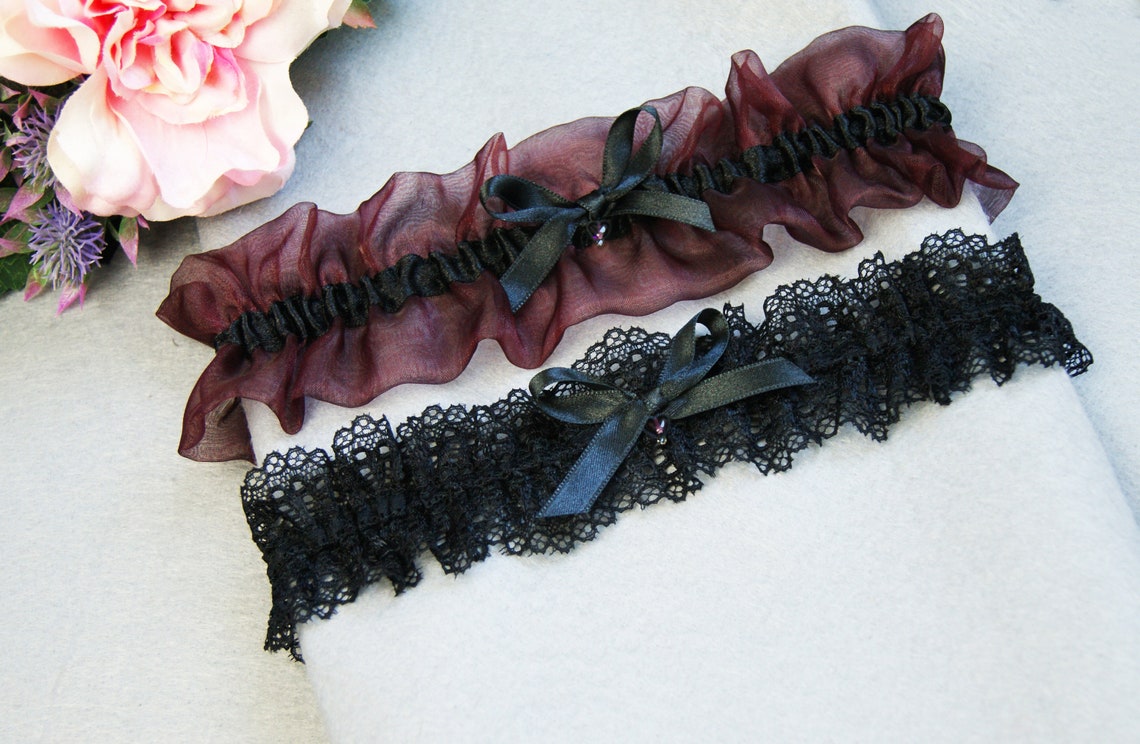 Burgundy + Black Wedding Decoration
Burgundy black wedding cake cutting set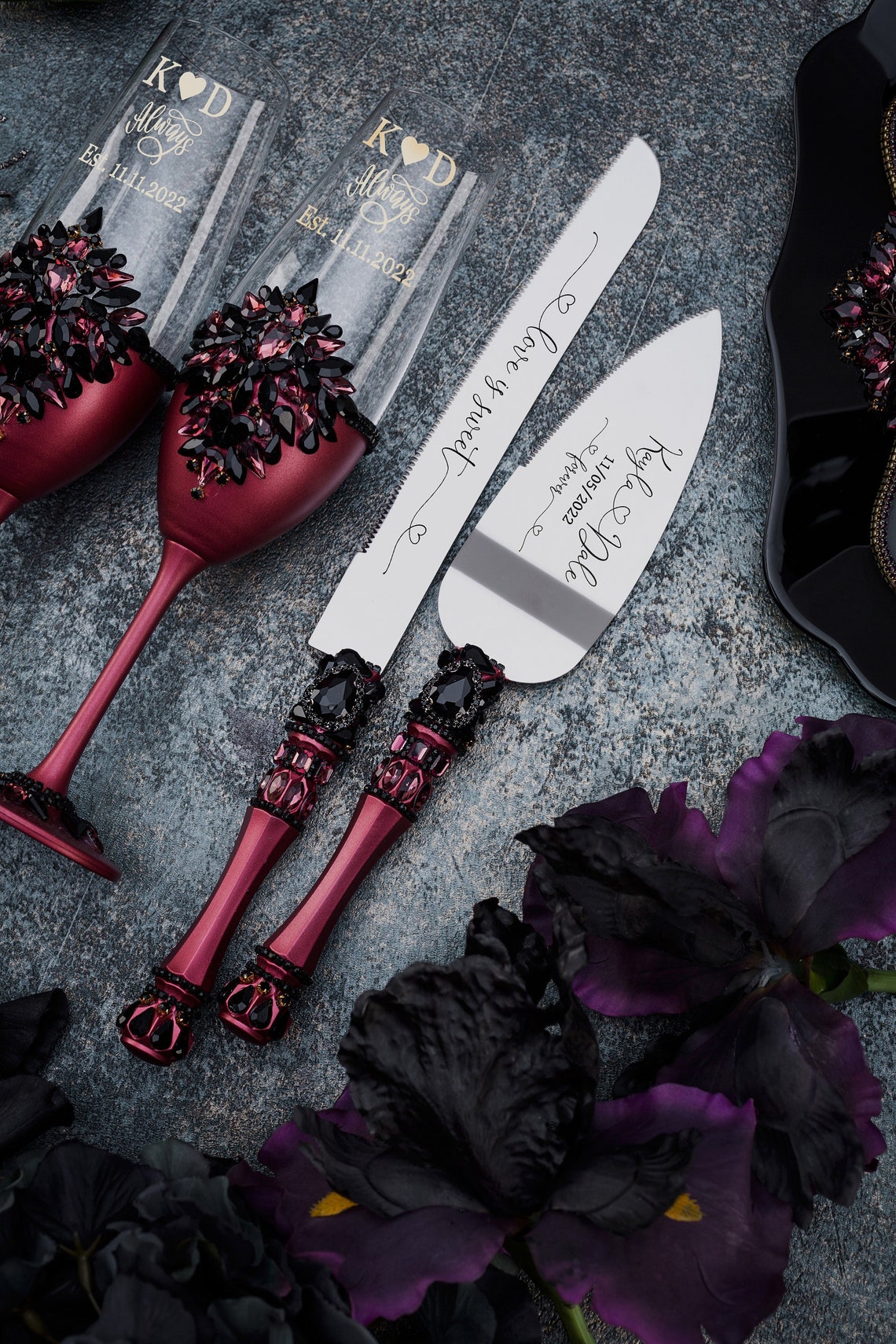 Burgundy Bridesmaid Dresses

Black Bridesmaid Dresses

Burgundy and black are a color combination that has been used for many years. The two colors work perfectly together to create a sense of sophistication and elegance. Burgundy is often described as being rich, deep and sophisticated while black is usually associated with sophistication and elegance. If you like these two colors, then combining them will make your wedding very elegant indeed!
If you want to incorporate burgundy into your wedding day look but aren't sure what would be best, here are some ideas:
Choose burgundy shoes – these can be flats or heels depending on your preference. They will go well with any dress (even if it's from another store).
Wear a burgundy gown – there are loads of fabulous options out there so it should be easy for anyone who wants one! If possible try the dress on before buying though just in case there's something wrong with it or something else catches your eye better instead!
Have some flowers around that match up well with both colours too – red roses look fantastic against black clothes but other types such as white ones might also look nice depending on what kind of style suits your tastes better;
Choose your wedding shoes wisely. Burgundy shoes are a great choice as they can go with any dress and will look fantastic against black clothes too. If you're not sure what type of shoe is best for you then take some time to browse around the internet or ask friends who have been married before for advice.
How good do you think this post was? Click on a star to rate it!