Blue and green can work together beautifully! When combined in exactly the right proportions (and with other accent hues), blue and green create harmonious color schemes that will make your wedding look serene, calming, and elegant.
Here are some great ways to incorporate these complementary colors into your wedding:
Choose drapes or fabric for your reception space in shades of light blue and grassy green. This pairing will bring out the best qualities of each shade—the softness of eggshell blue against a backdrop of emerald forest green will give guests an elegant early-spring vibe.
Use white linens with touches of either turquoise or jade as accents for your tablescapes. The lightness of this combination keeps things feeling airy and fresh throughout the daylong festivities!
Blue + Green Wedding Colors
Light Blue + Green
Light blue and green can create a soft and delicate wedding color palette. Incorporating white or ivory accents can enhance the overall look and add to the softness of the color scheme. This combination is suitable for a spring or summer wedding.
Dusty Blue + Sage Green
If you're looking for a color palette that's both calming and soothing, dusty blue and sage green are a great option. This combination is perfect for a bohemian or rustic wedding. Wooden elements can be added to enhance the look even further!
Navy blue and green are a classic combination that can create an elegant, sophisticated look for your wedding day. This color palette is perfect for a fall or winter wedding, but you can also make it work year-round by adding metallic gold or silver accents (such as on your invitations).
Navy Blue + Green Wedding Ideas:
Keep it simple with navy blue linens and white plates on the tables at your reception. Then add some greenery to the centerpieces, such as branches from an apple tree or potted hydrangeas in shades of blue and green.
If you want to go all out with this color combination, consider using dark grey tablecloths instead of navy ones–this will help balance out the boldness of the other two colors in your scheme!
Ocean Blue + Sage Green
Ocean blue and sage green are a match made in heaven. This color combination can create a beachy and refreshing look that's perfect for a destination wedding. Adding seashell or coral accents will enhance the overall look.
Blue + Green Wedding Bouquets
Blue and green are complementary colors, meaning they look great together. If you're going for a soft, romantic look in your bouquet, consider pairing blue flowers with greenery like eucalyptus or ferns. White or ivory flowers can be added to create contrast and enhance the overall look.
If you want something more bold and dramatic, try using richly colored blooms like hydrangeas (in shades of pink) alongside deep green foliage such as ivy leaves or baby's breath.
Dusty Blue Navy Sola Wood and Dried Flowers Greenery Eucalyptus Wedding Bouquet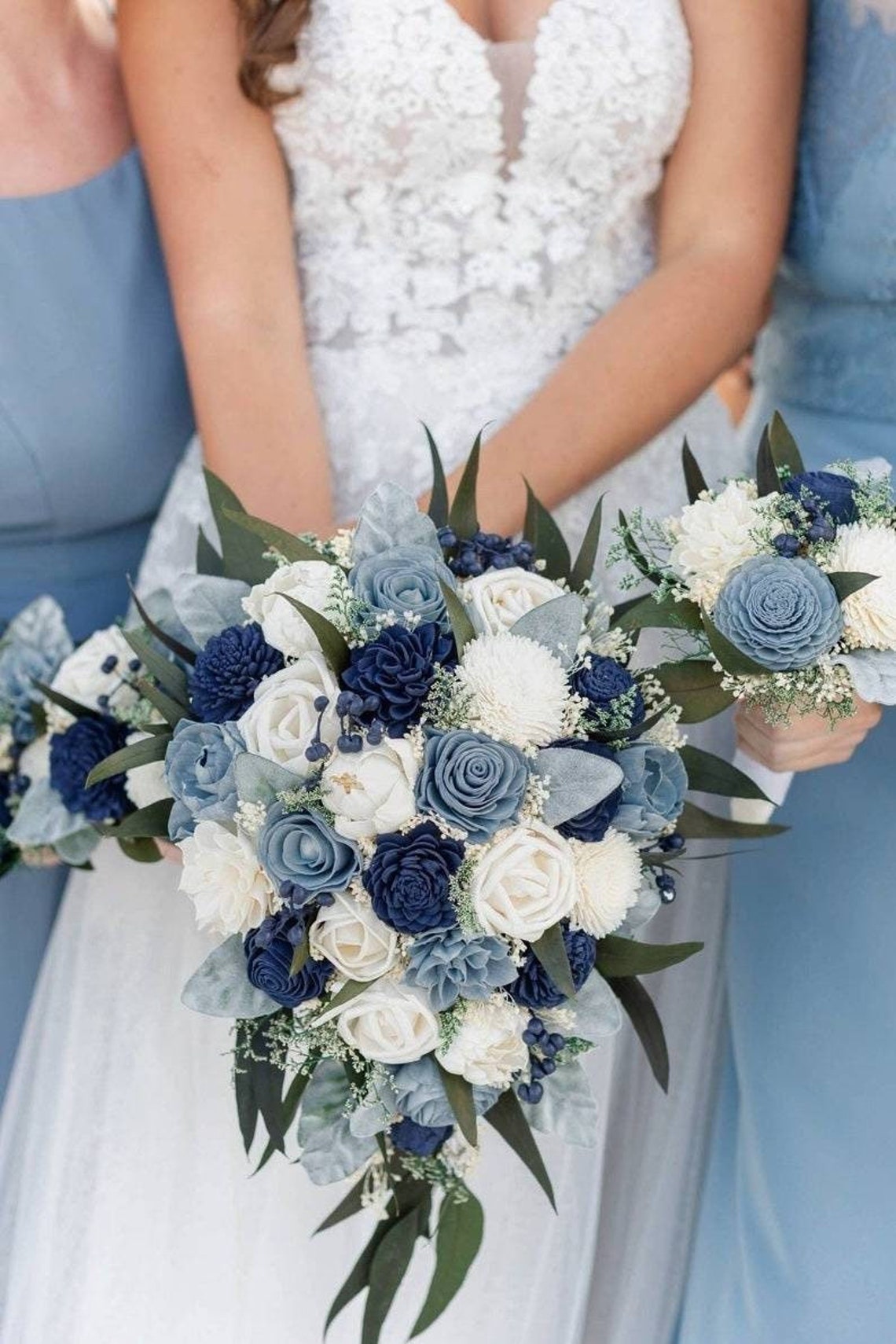 Slate Blue Sola Wood Flower Bouquet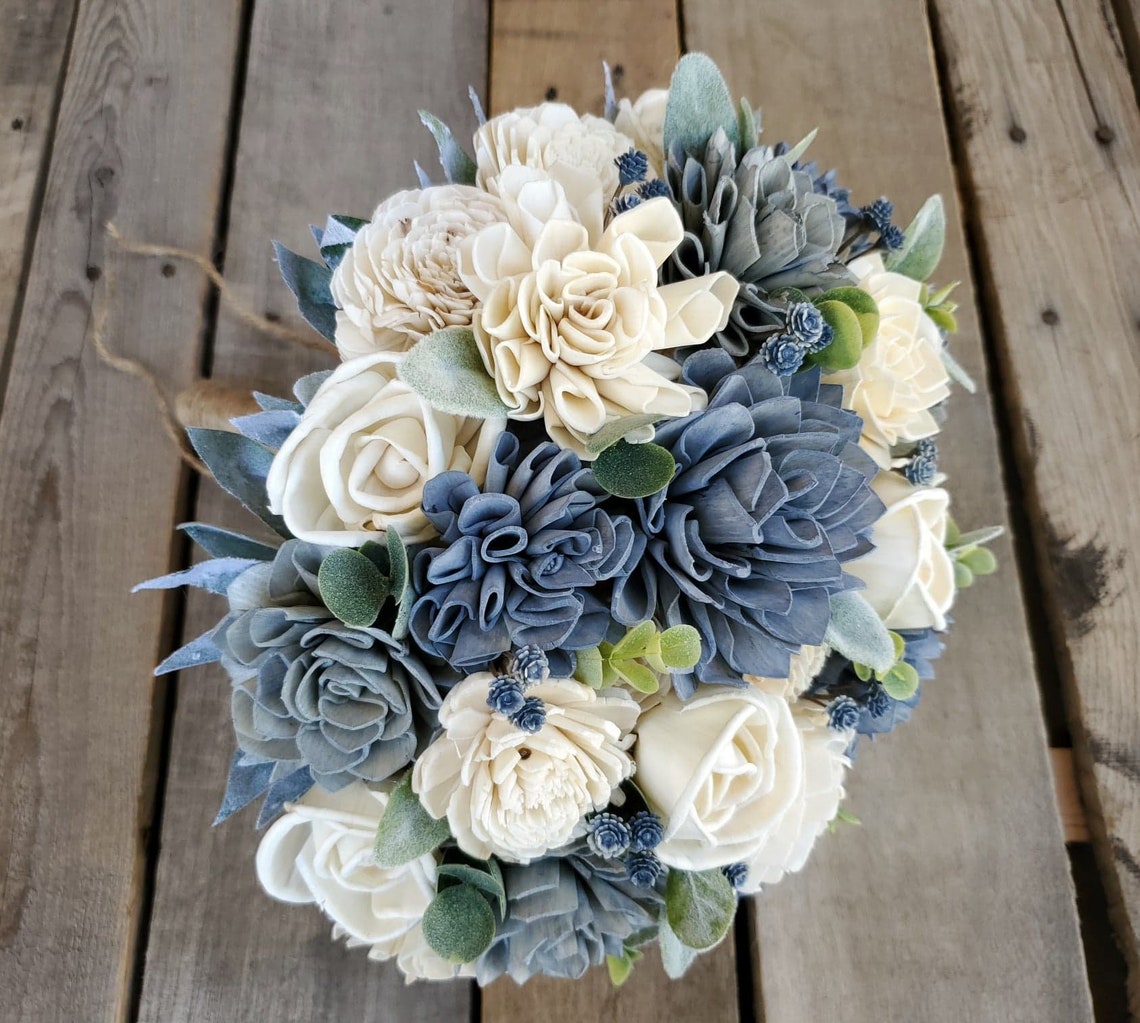 SLATE BLUE DUSTY Blue Blend Wedding Bouquet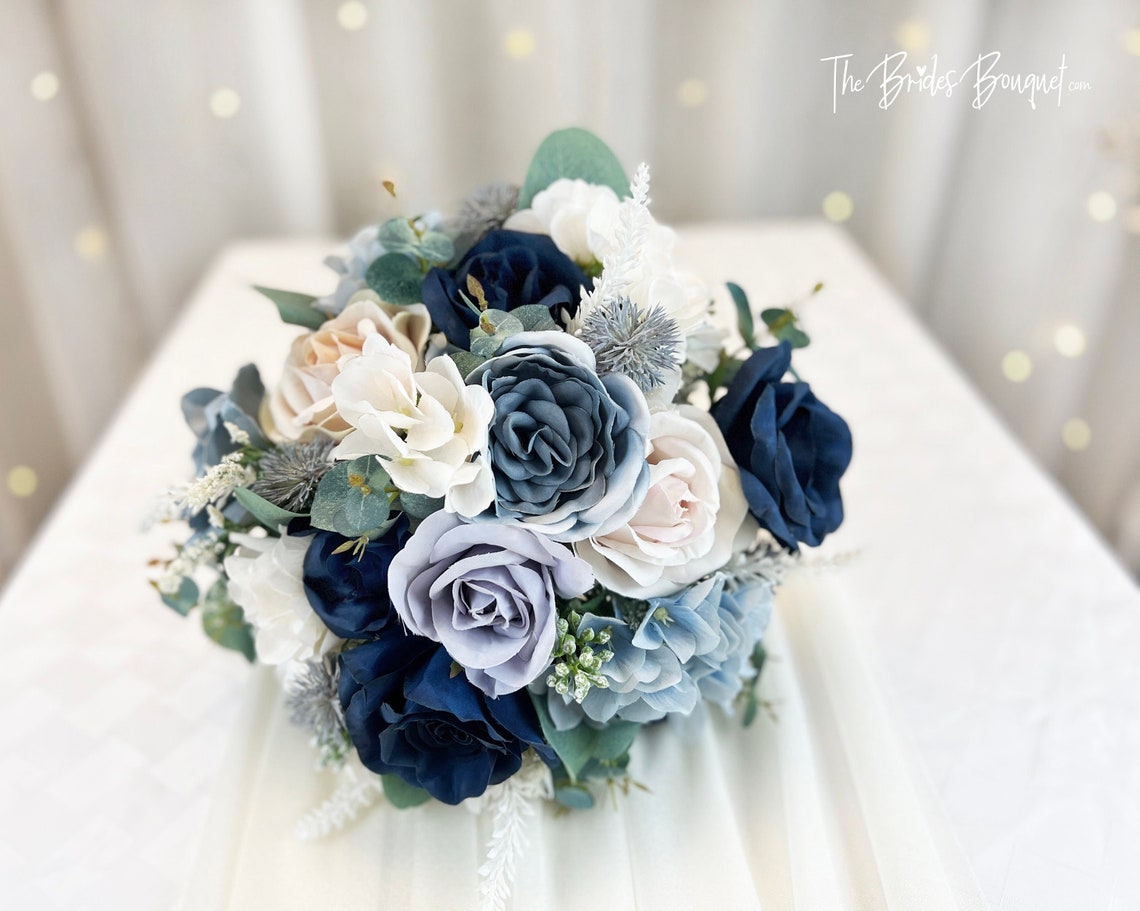 Sola Wood Eucalyptus Steel Blue Bridal Cascade Bouquet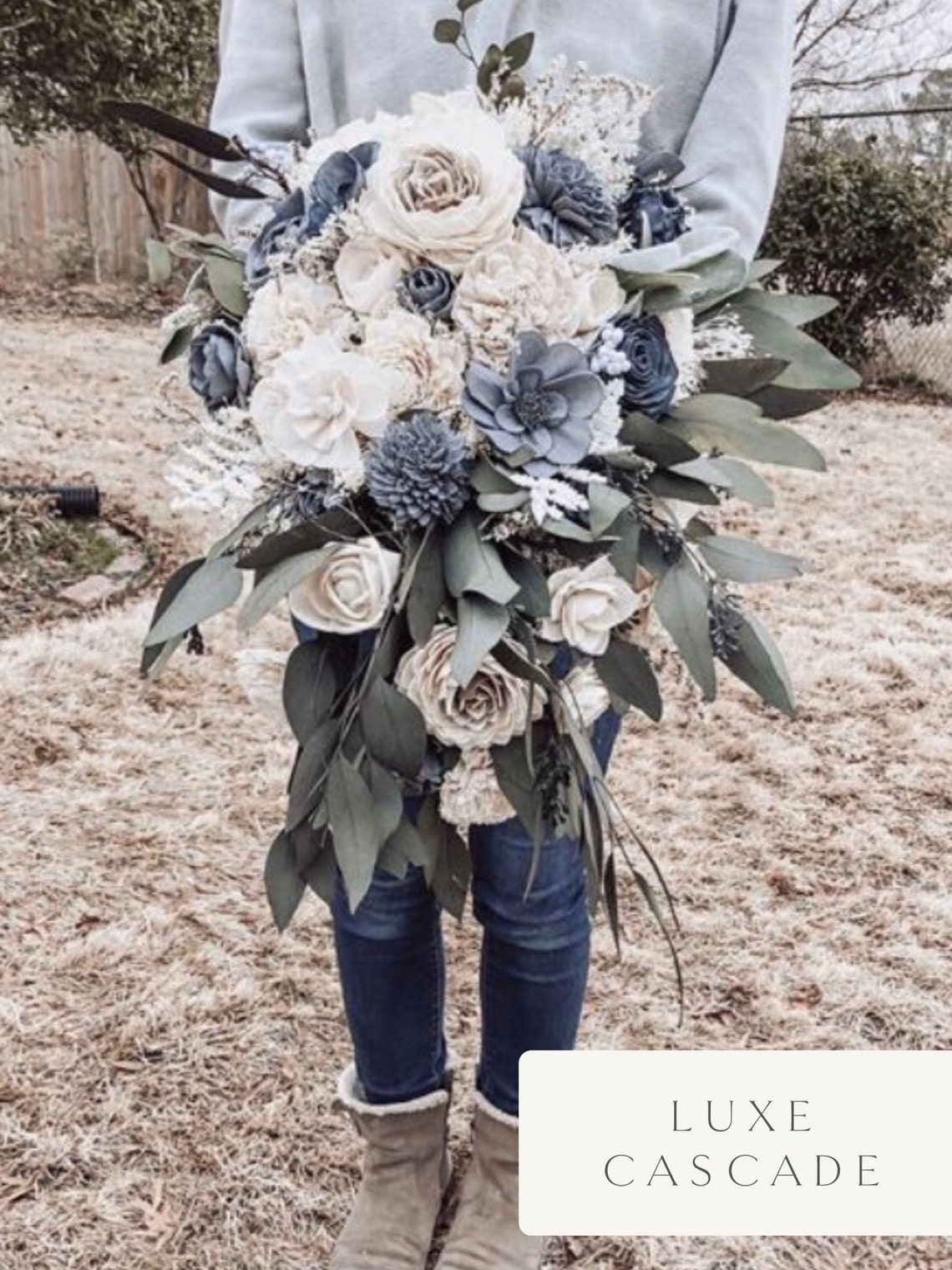 Blue and Ivory Bridal bouquet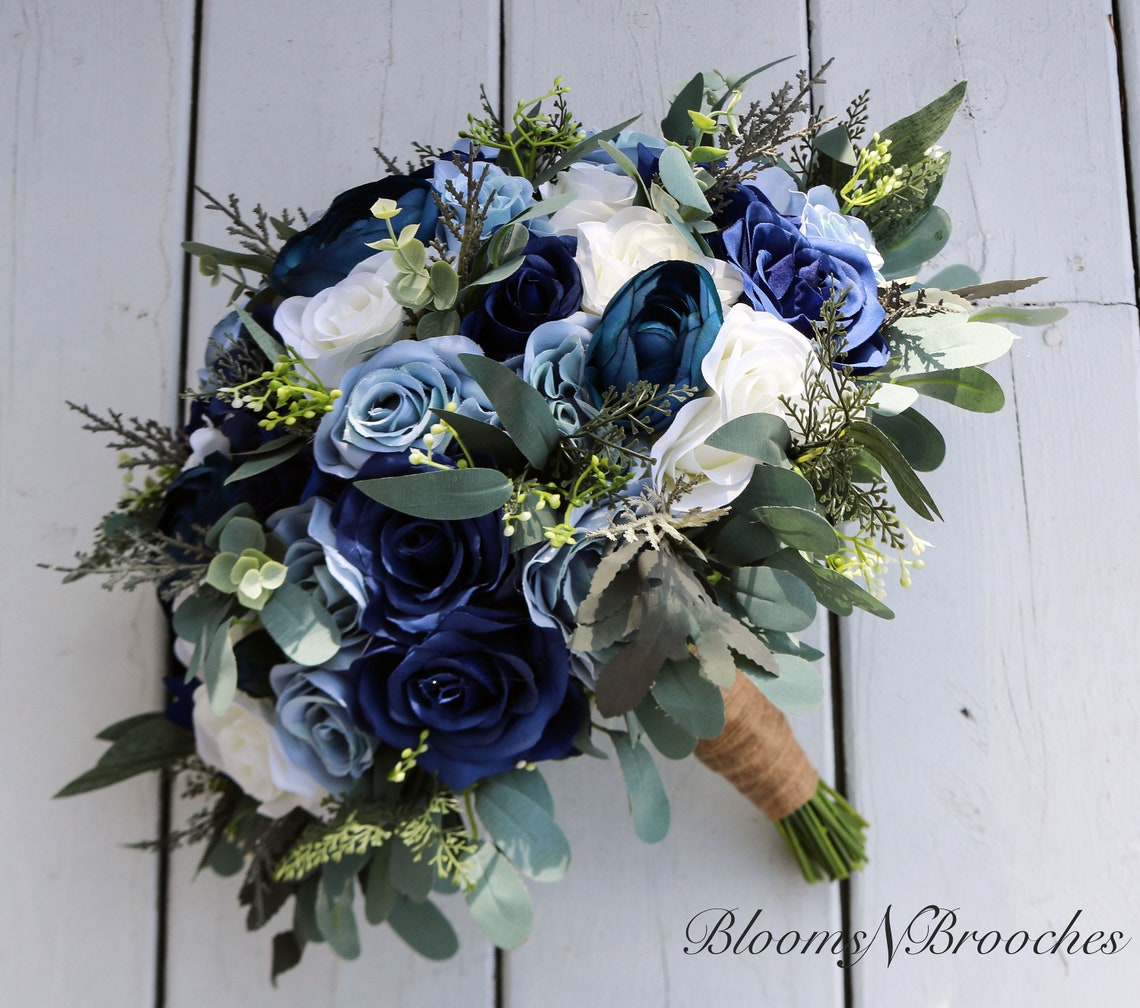 Blue + Green Wedding Invitations
Blue and green are the perfect colors to use for your wedding invitations. The combination of these two colors is elegant, stylish, and sophisticated. A metallic accent like gold or silver can add a touch of elegance to your invitations. You can choose a font style that complements the color scheme so it enhances the overall look of your invitation cards.
Deckled Edge Green Wedding Invites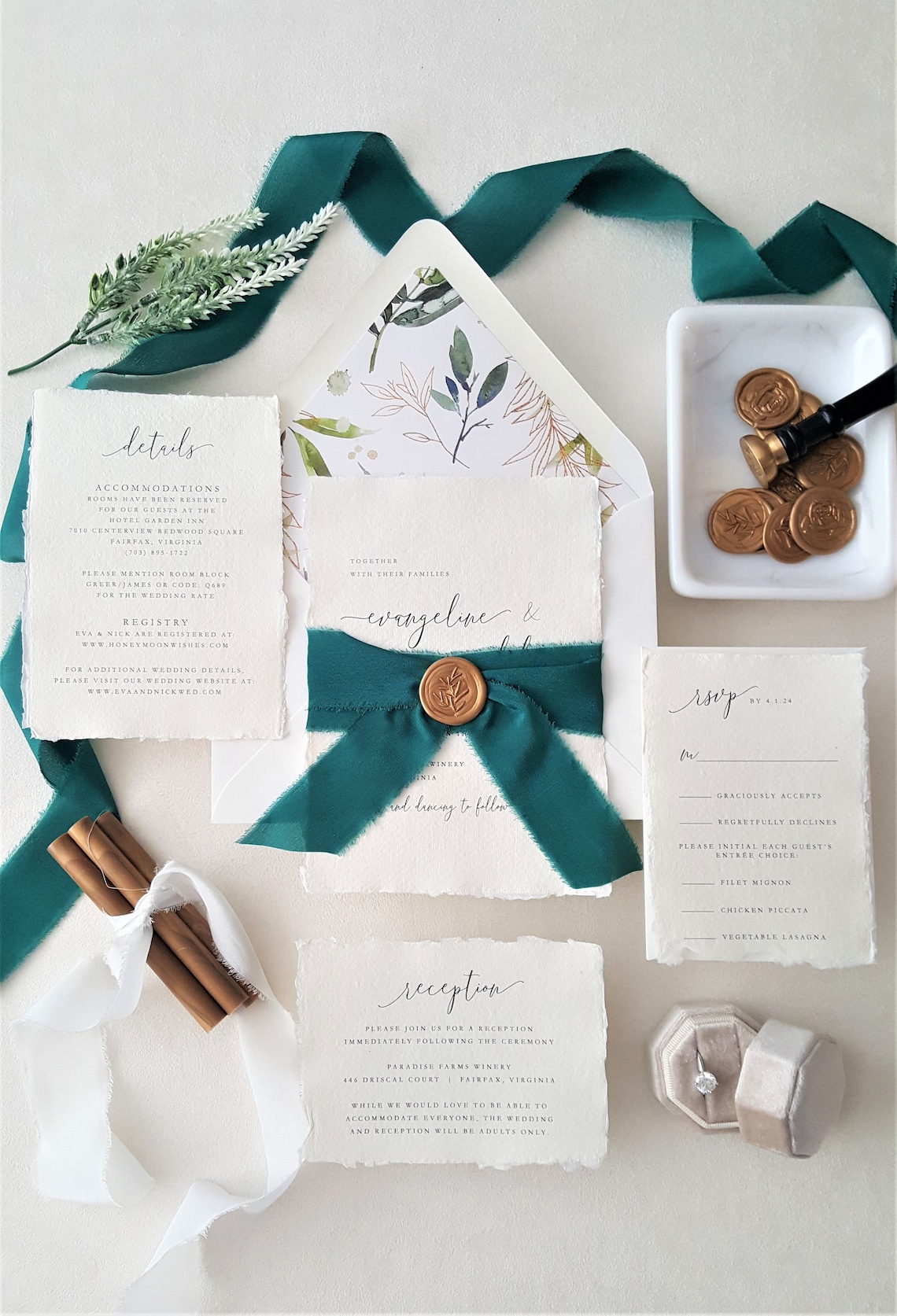 Blue and Green Wedding Invitations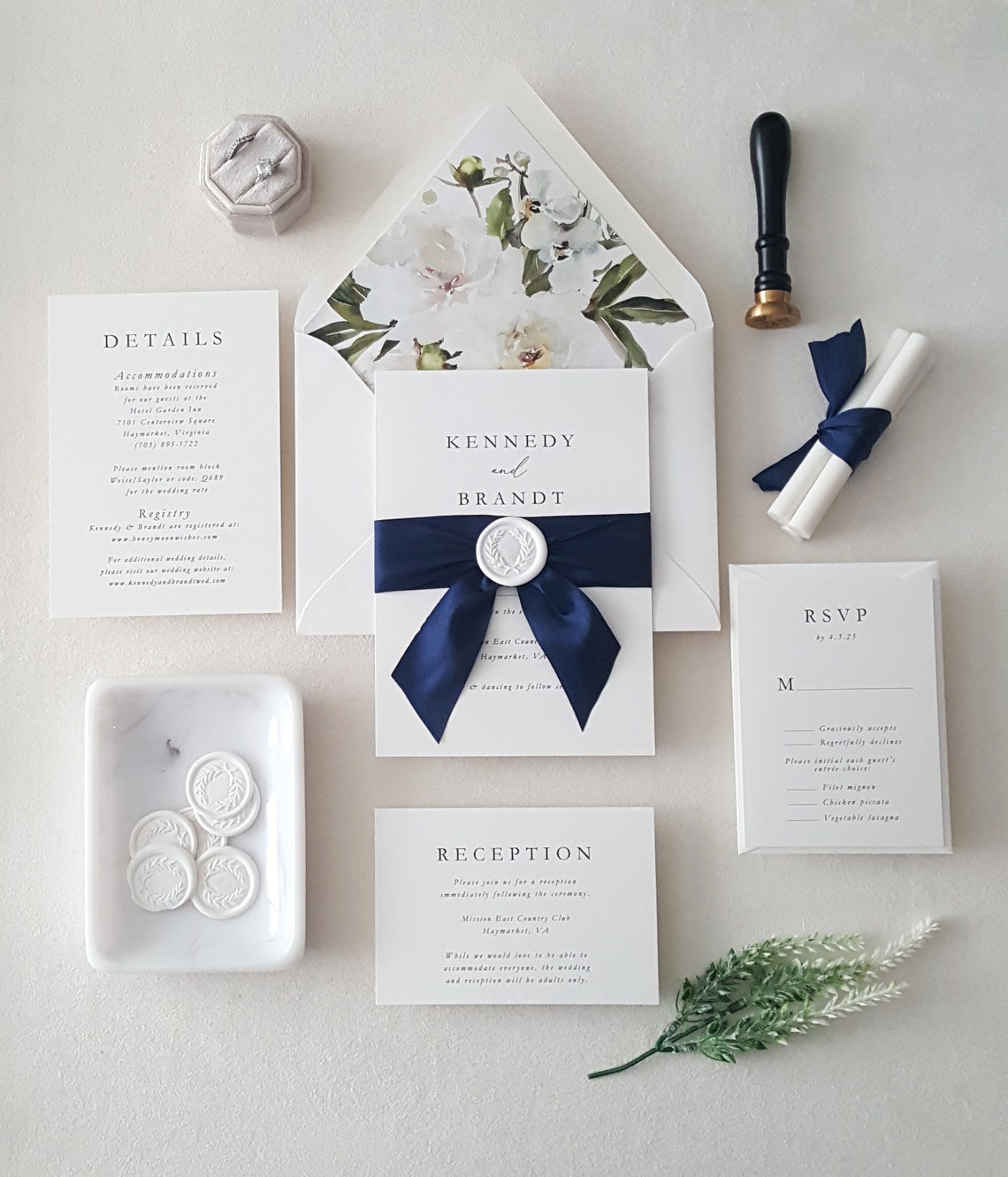 Blue Navy and Silver Geometric Wedding Invitation Set Template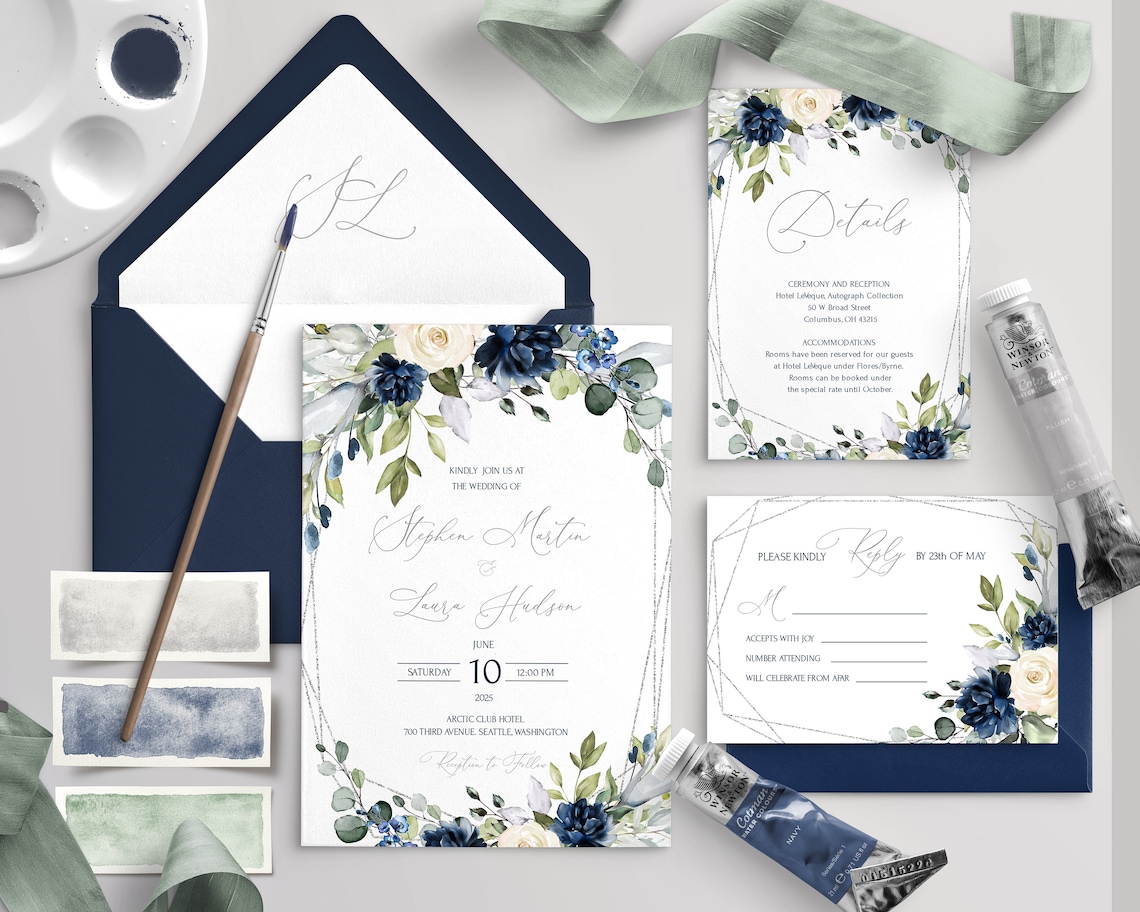 OCEAN Wedding Invitation Blue Navy Flowers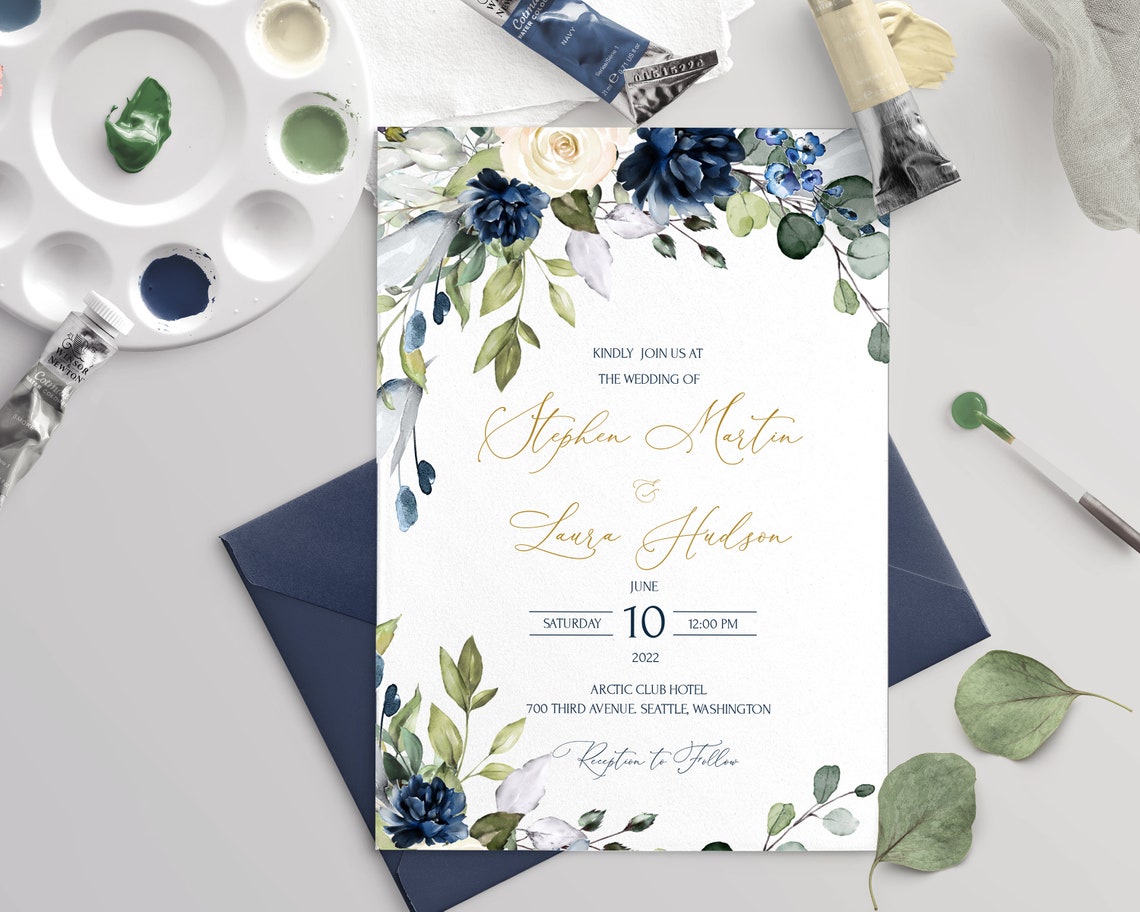 Blue + Green Wedding Signs
The blue and green wedding signs can be made from wood, acrylic or chalkboard with blue and green as the primary colors. Adding natural elements like greenery or flowers will enhance the overall look.
Dark Blue Wedding Welcome Sign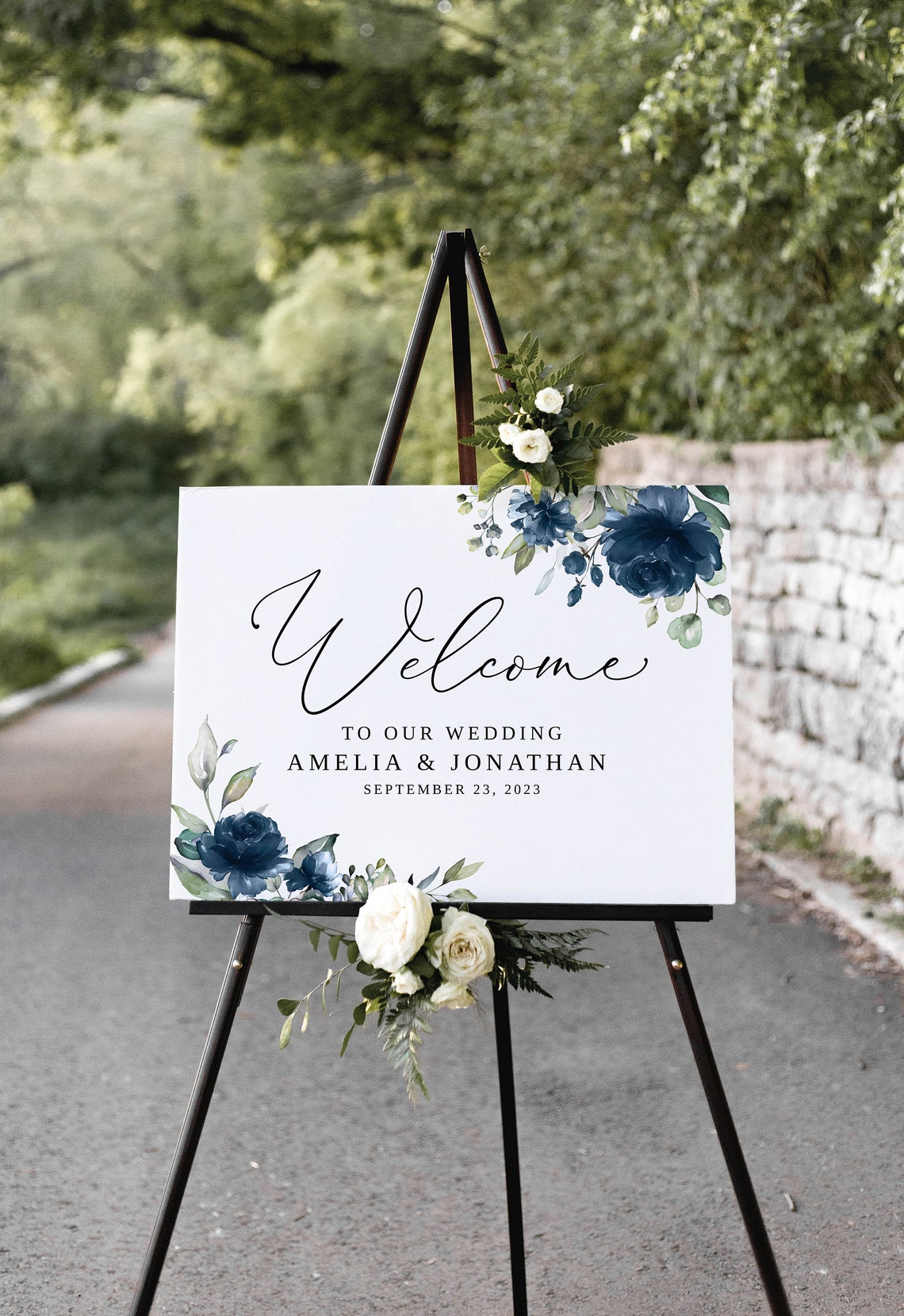 Blue Hydrangea Wedding Welcome Timeline Sign Template
Pale Blue and Navy Floral Welcome Poster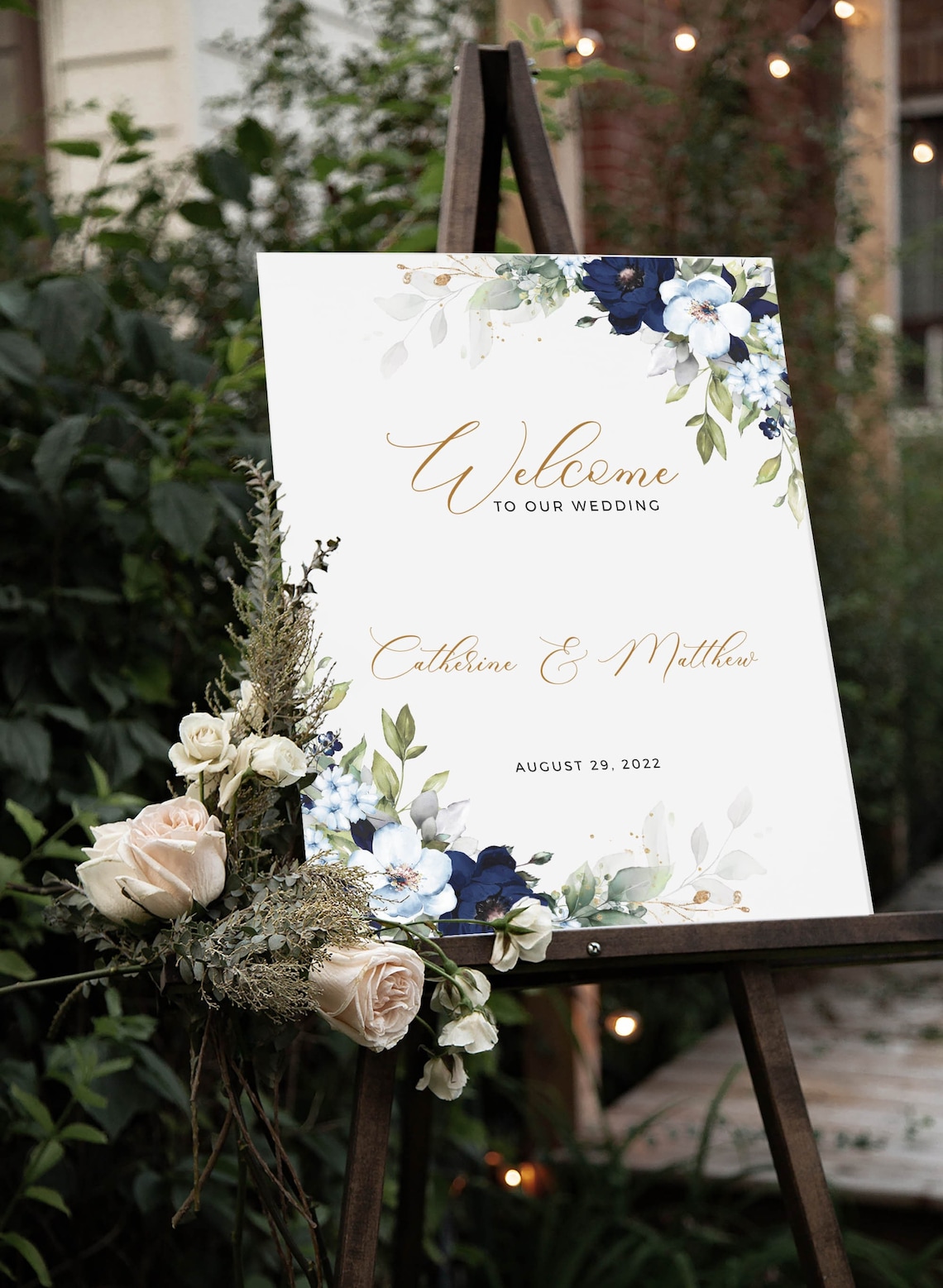 Blue + Green Wedding Favors
Blue and green are also great colors to incorporate into your wedding favors. For example, miniature potted plants or succulents can be given as favors to guests. Adding a blue or green ribbon or tag will enhance the overall look of these items and make them even more special for your guests.
Sage + Dusty Blue Bridesmaid Proposal Hair Tie Card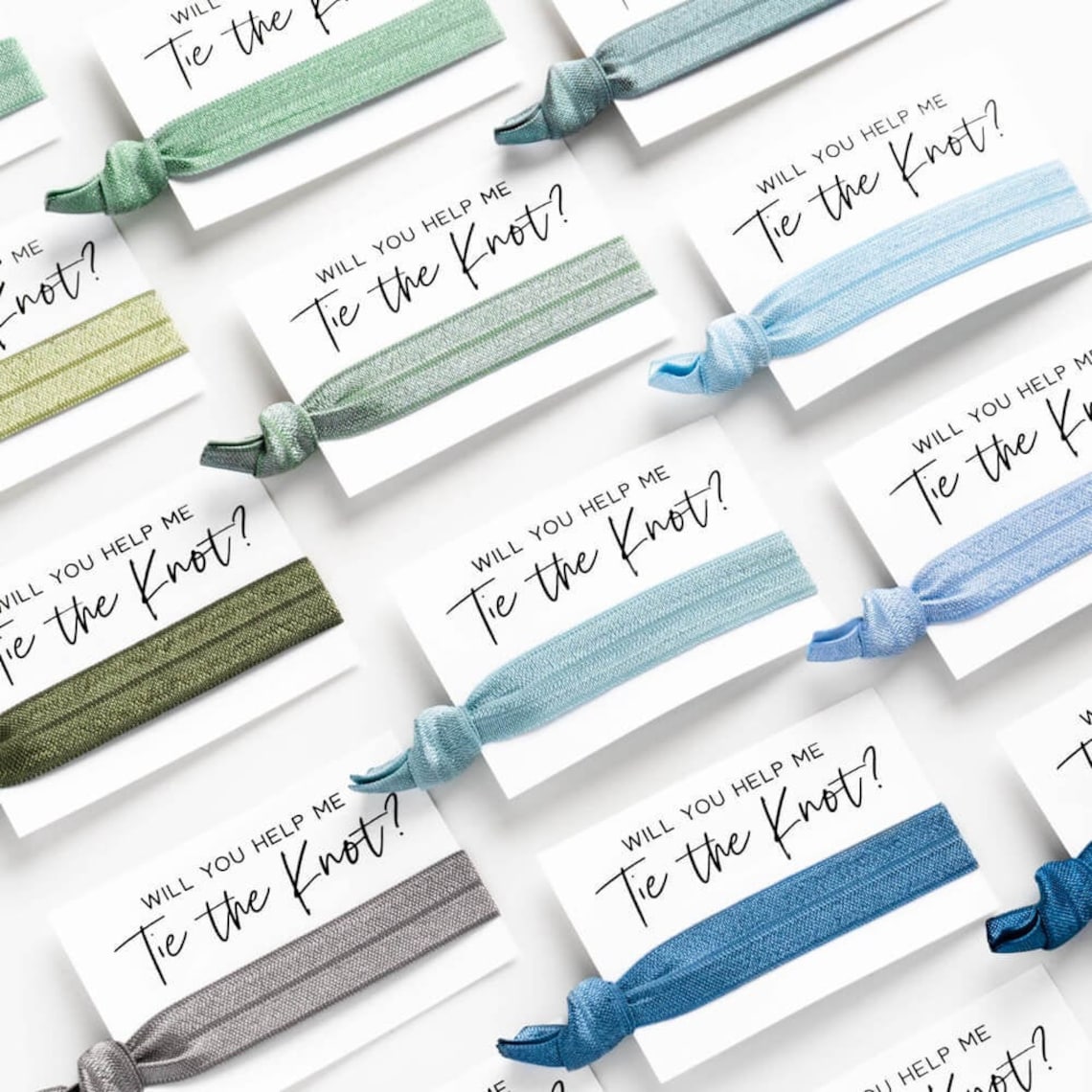 Custom Wedding Matchboxes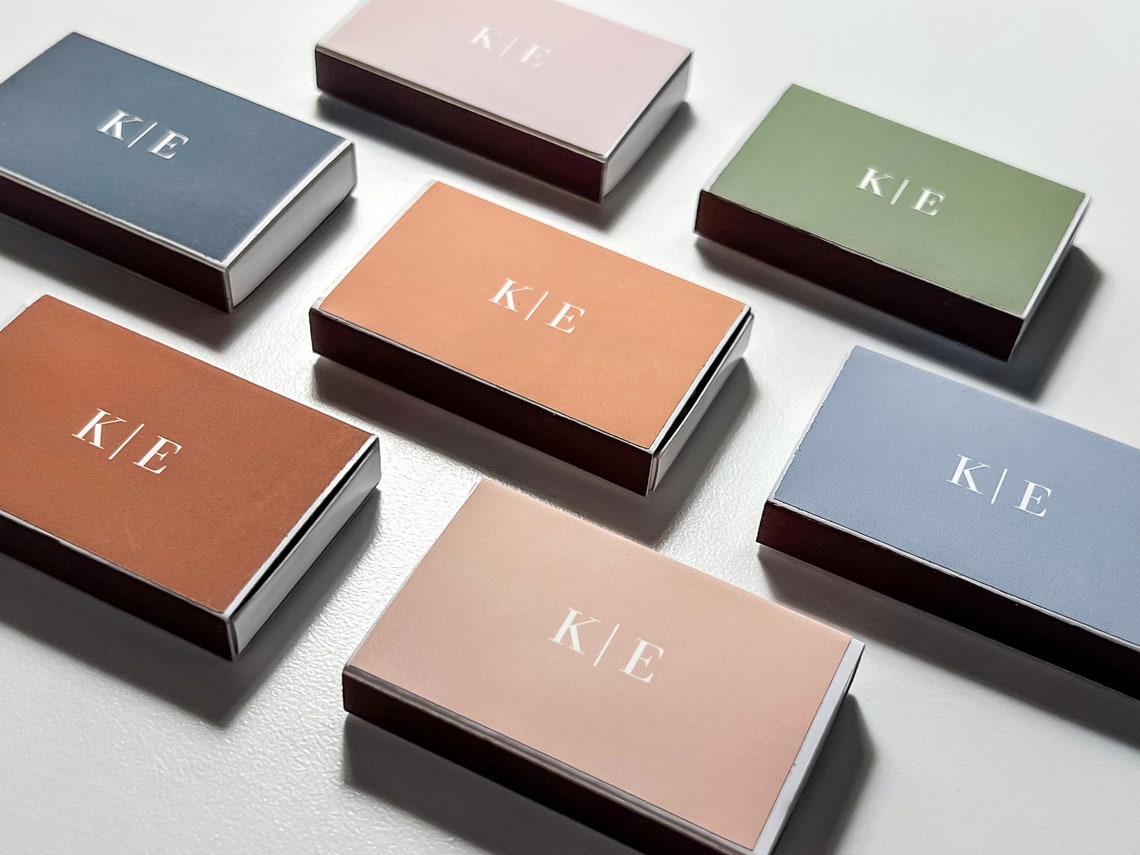 Sage Moss Olive Floral Bridal Party Favors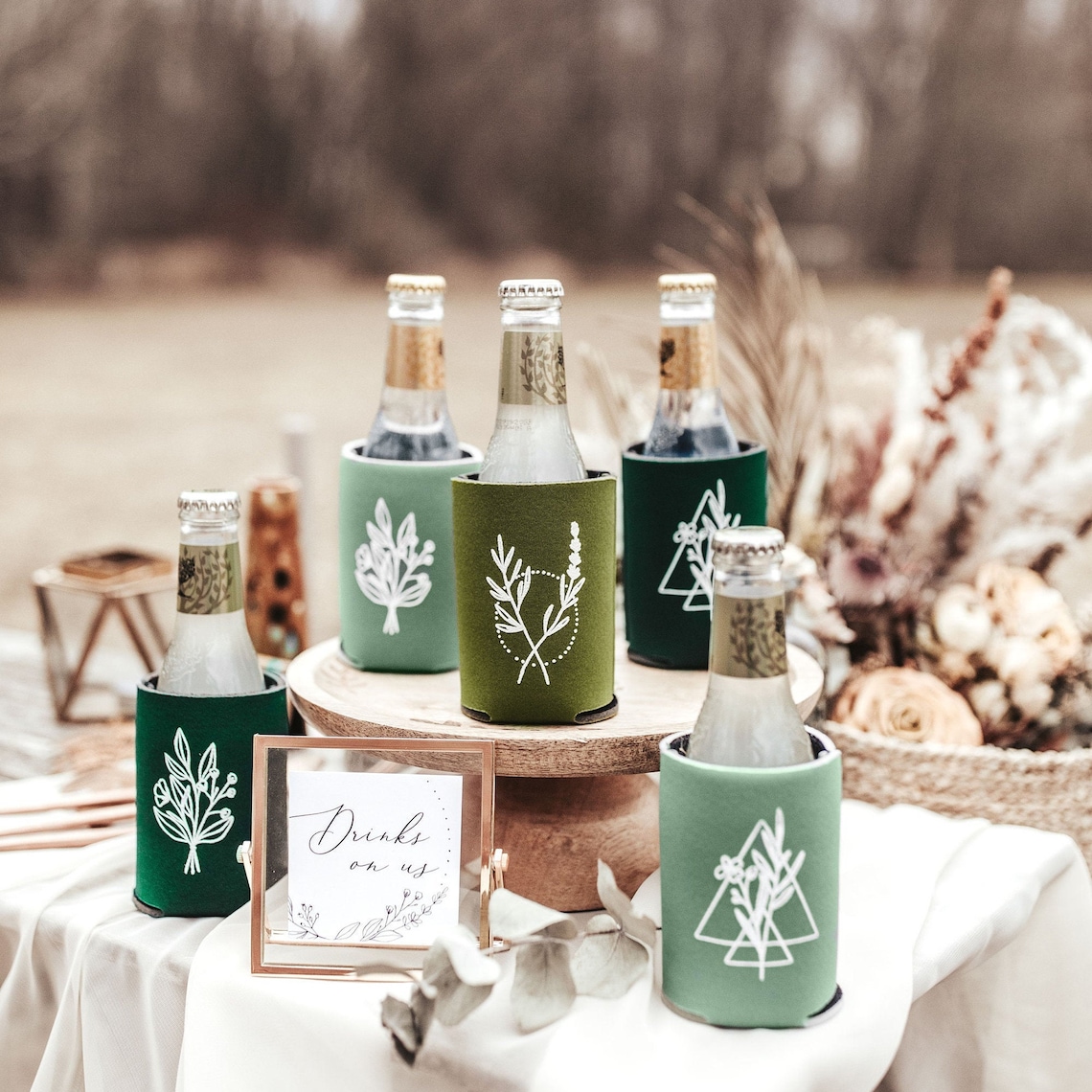 Blue Bridesmaid Dresses
If you're looking for a color that's easy on the eyes and can be worn by just about anyone, blue is your best bet. Whether it's navy or dusty, ocean or sky, this hue will complement any skin tone and hair color.
Blue bridesmaid dresses come in all shapes and styles: long and short; strapless or sleeveless; with ruffles or cutouts at the waistline–you name it! When choosing a dress for your girls' wedding party look no further than our collection of blue bridesmaid dresses available here at [company name]. From classic hues like navy to bolder shades like cobalt blue (think peacock feathers), each one has been carefully selected by our fashion experts based on its ability to complement other colors within your palette while standing out on its own merits too.

Green Bridesmaid Dresses
Green bridesmaid dresses are a great choice for your wedding party. If you don't know what shade of green to go with, here are some options to consider:
Sage – A very light and soft sage is perfect if you want something that isn't too bold. It has a cool tone that will work well with other shades of green or blue but also looks great on its own. This shade can be paired with silver jewelry pieces, like earrings and necklaces made of pearls or crystals if you want something extra sparkly on your big day!
Forest – This one is dark enough so that it stands out from other colors in your wedding look but still feels natural enough not overwhelm anyone who might not be used to wearing darker tones like this one (like me).

Conclusion
Blue and green are a great color combination for your wedding, especially if you're looking for something different. They can be used together in many ways, including bouquets and invitations. If you have any questions about using these colors in your wedding planning process or just want some more information on them before making a decision, feel free to reach out!
How good do you think this post was? Click on a star to rate it!