A wedding is a special event that deserves a unique and elegant theme. One of the most popular and timeless color palettes for weddings is black, white, and gold. This color combination exudes sophistication, class, and glamour. In this blog post, we will explore the various ways you can incorporate black, white, and gold into your wedding to create a memorable and elegant celebration.
The Meaning Behind the Colors
Before we dive into the details of this color scheme, let's take a look at the meanings behind each color:
Black: symbolizes elegance, sophistication, and formality
White: represents purity, innocence, and simplicity
Gold: signifies luxury, wealth, and glamour
When combined, these colors create a harmonious and balanced palette that exudes refinement and elegance.
How to Incorporate the Colors
There are many ways to incorporate black, white, and gold into your wedding décor, from the invitations to the centerpieces. Here are some ideas to inspire you:
The Color Palette
The black, white, and gold color palette is simple yet striking. Black and white provide a timeless and classic base, while gold adds a touch of luxury and opulence. The contrast between the dark and light shades creates a dramatic effect that is both bold and refined. This color scheme can be incorporated into every aspect of the wedding, from the invitations to the décor, flowers, and attire.
The Invitation
The invitation is the first impression your guests will have of your wedding. A black, white, and gold invitation sets the tone for a sophisticated and elegant event. You can opt for a classic black and white invitation with gold accents, or you can go for a bold and dramatic black invitation with gold foil lettering. Whichever option you choose, make sure it reflects the theme of your wedding.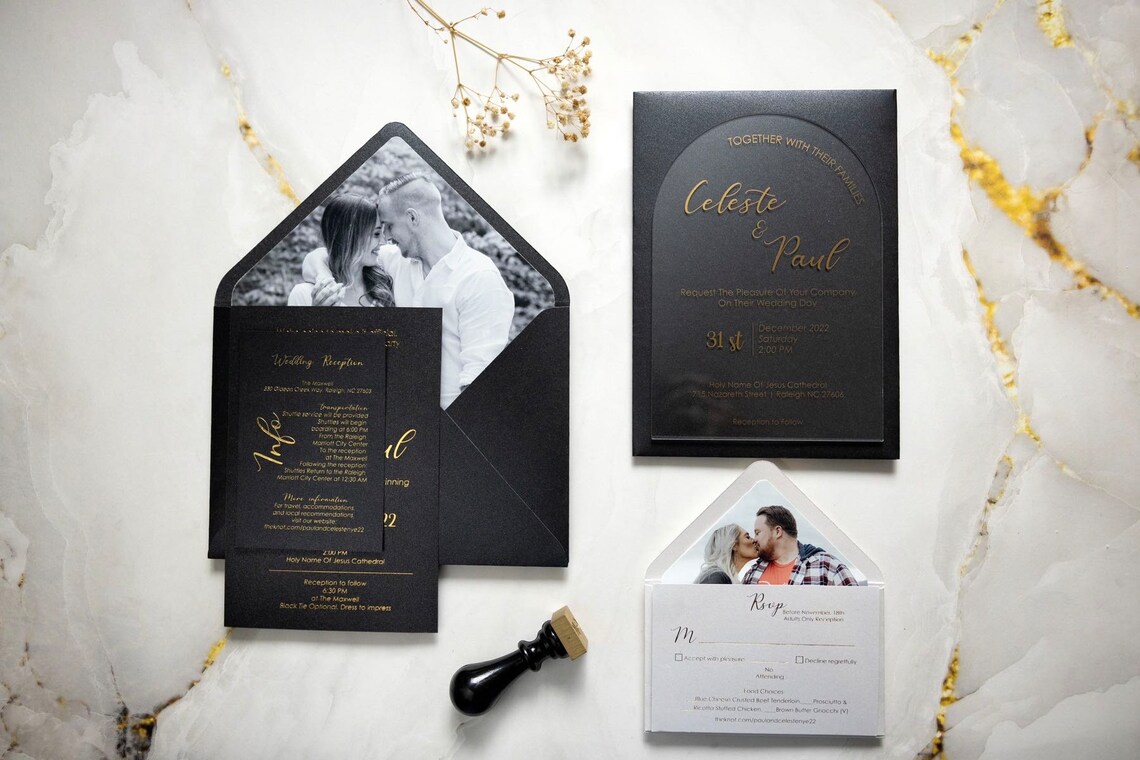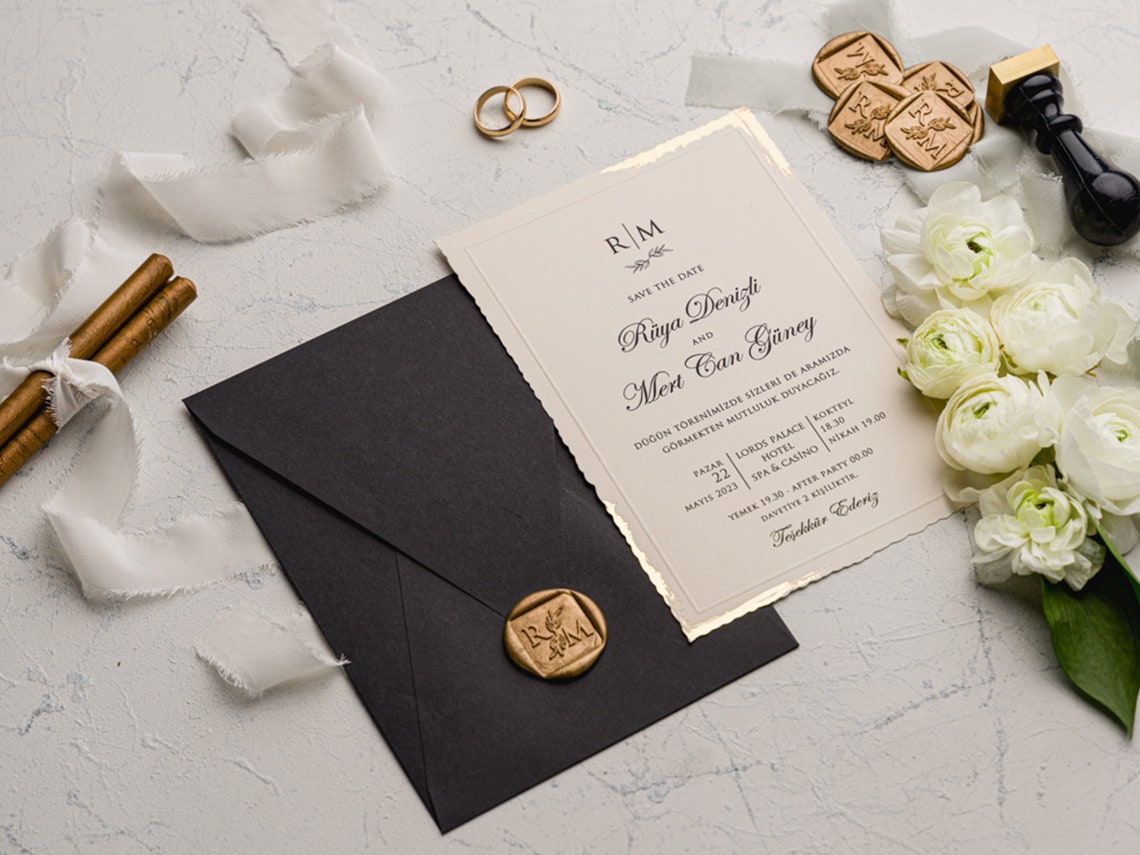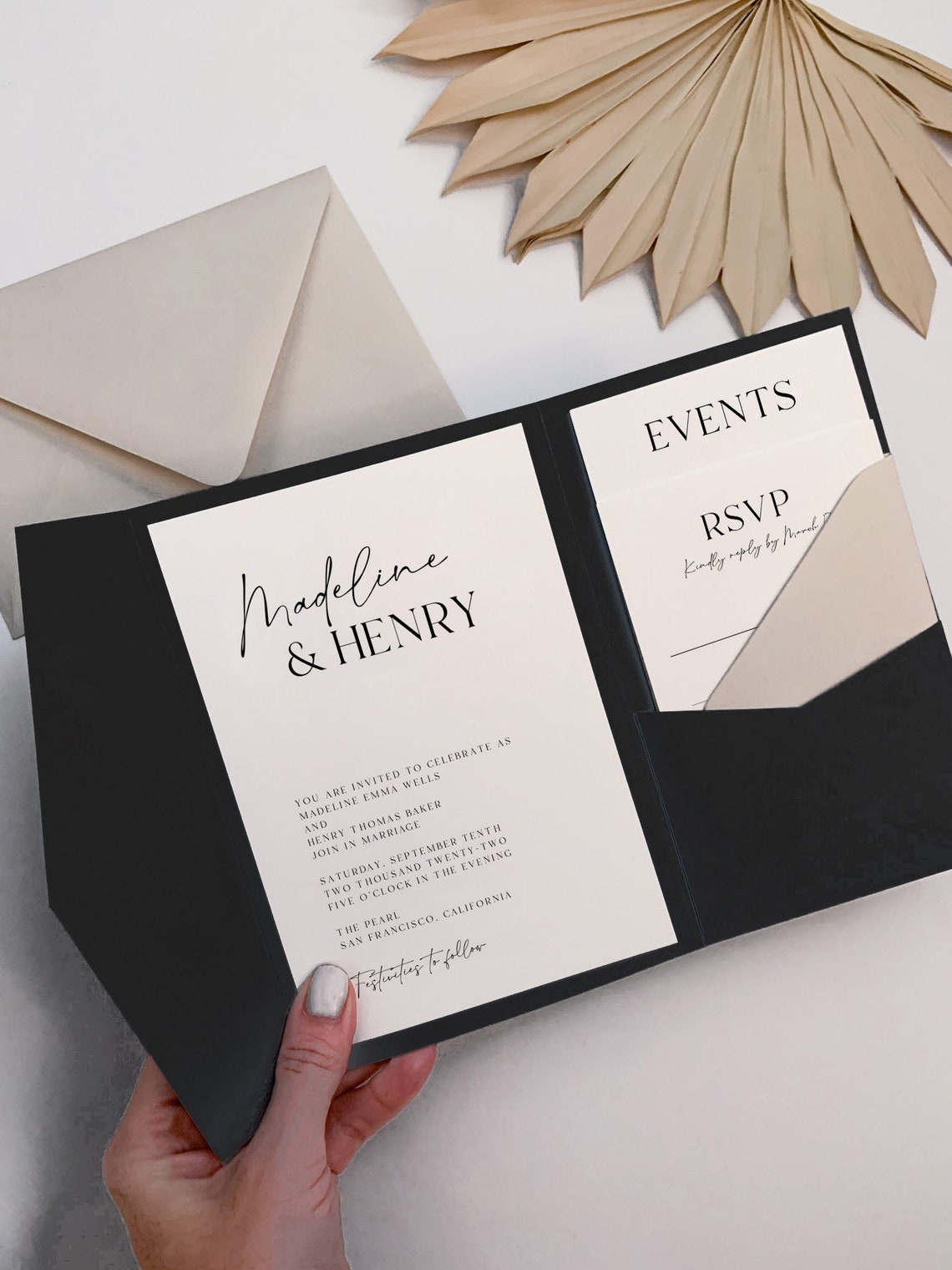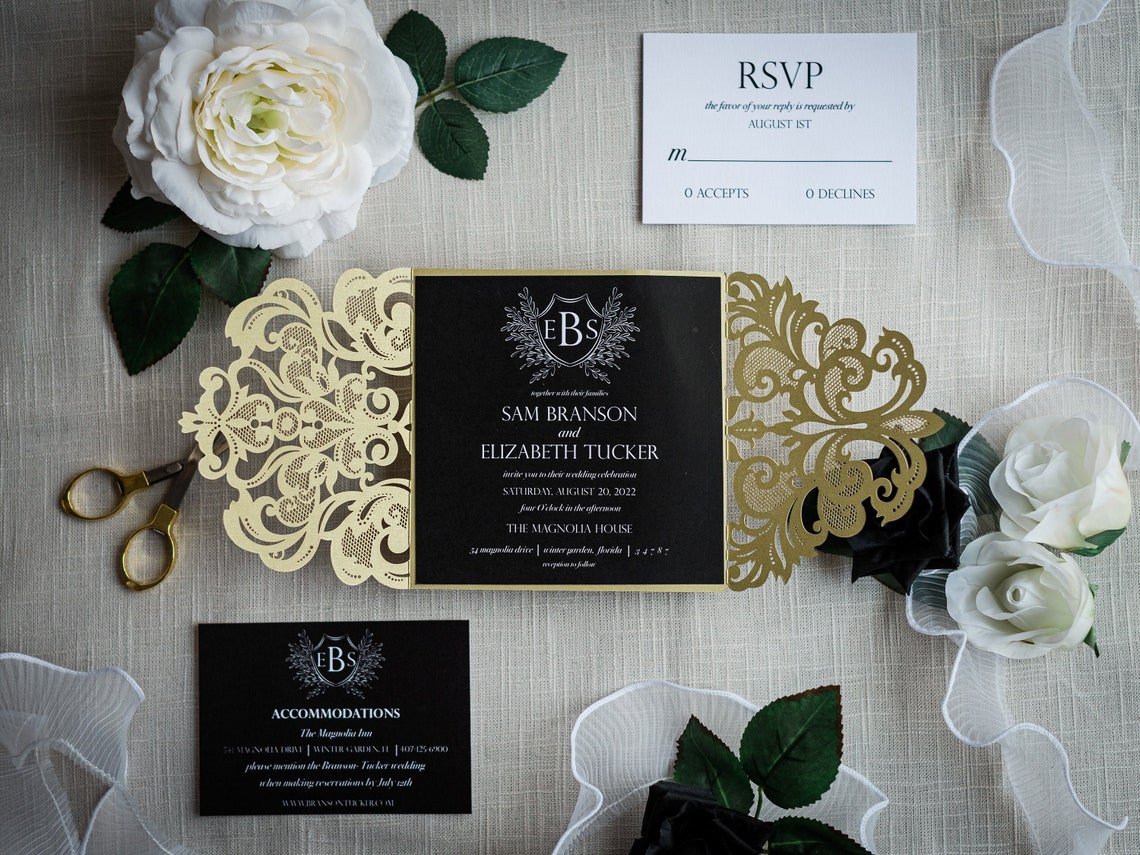 The Cake
The wedding cake is the centerpiece of the reception, and it should reflect the wedding theme. A black and white cake with gold accents can be elegant and sophisticated. Gold leaf or edible gold dust can be used to add a touch of luxury and glamour to the cake. A black and white striped cake with gold trim can be a fun and whimsical option.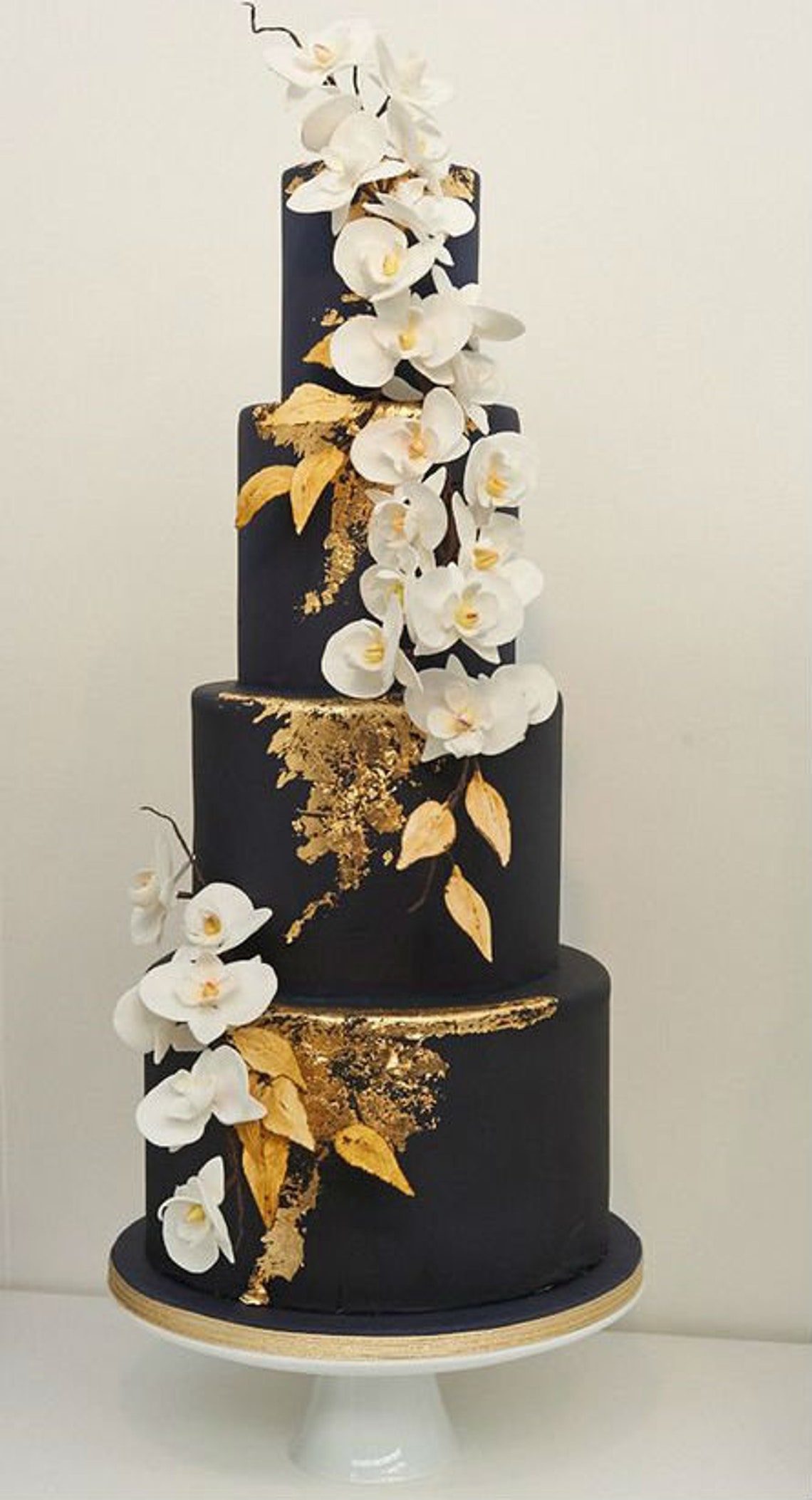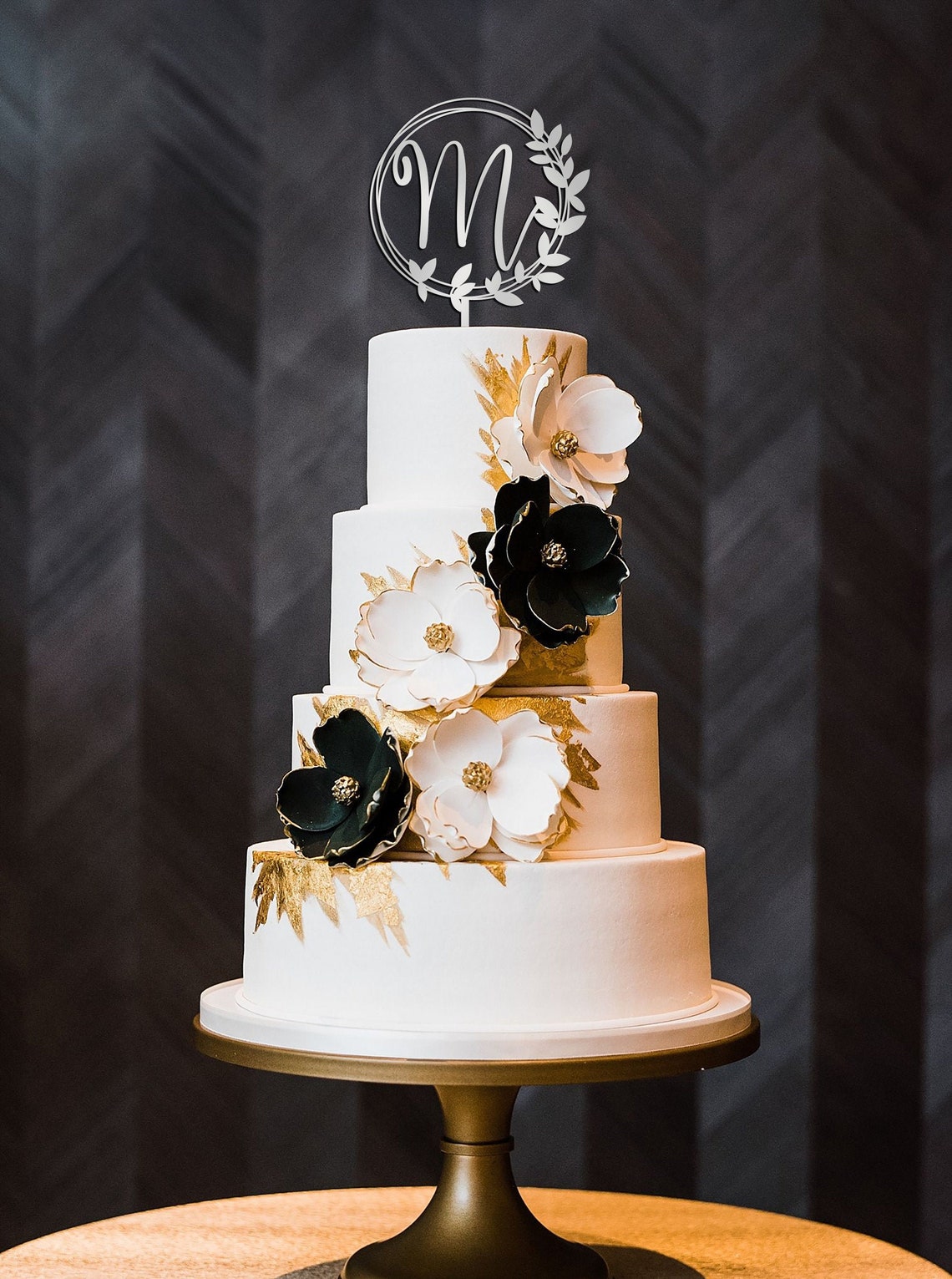 The Attire
The bride can wear a white gown with gold accessories or a gold dress with black accents. The groom can wear a black tuxedo with a white shirt and gold cufflinks or a black suit with a gold tie and pocket square. The bridesmaids can wear black dresses with gold jewelry, while the groomsmen can wear black suits with white shirts and gold ties. The flower girl can wear a white dress with a black sash and gold shoes, while the ring bearer can wear a black suit with a white shirt and gold bow tie.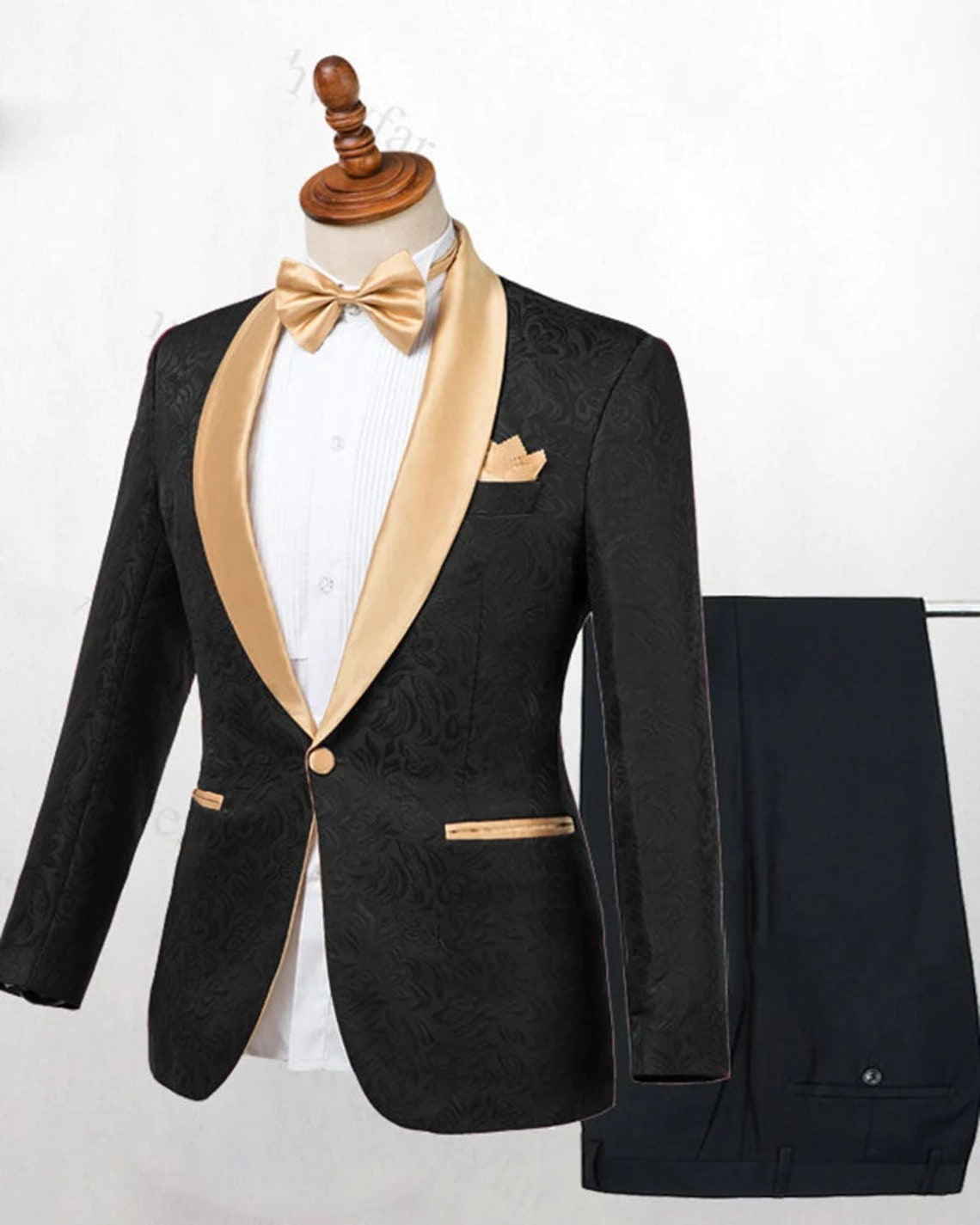 The Flowers
The flowers are a great way to tie everything together. Choose black and white roses with gold accents, like gold glitter or gold ribbon. Place several small vases filled with the same type of flowers around the reception space. If you have a large enough budget, consider adding gold-painted succulents as well as fresh greenery such as baby's breath and hydrangeas in place of traditional bouquets.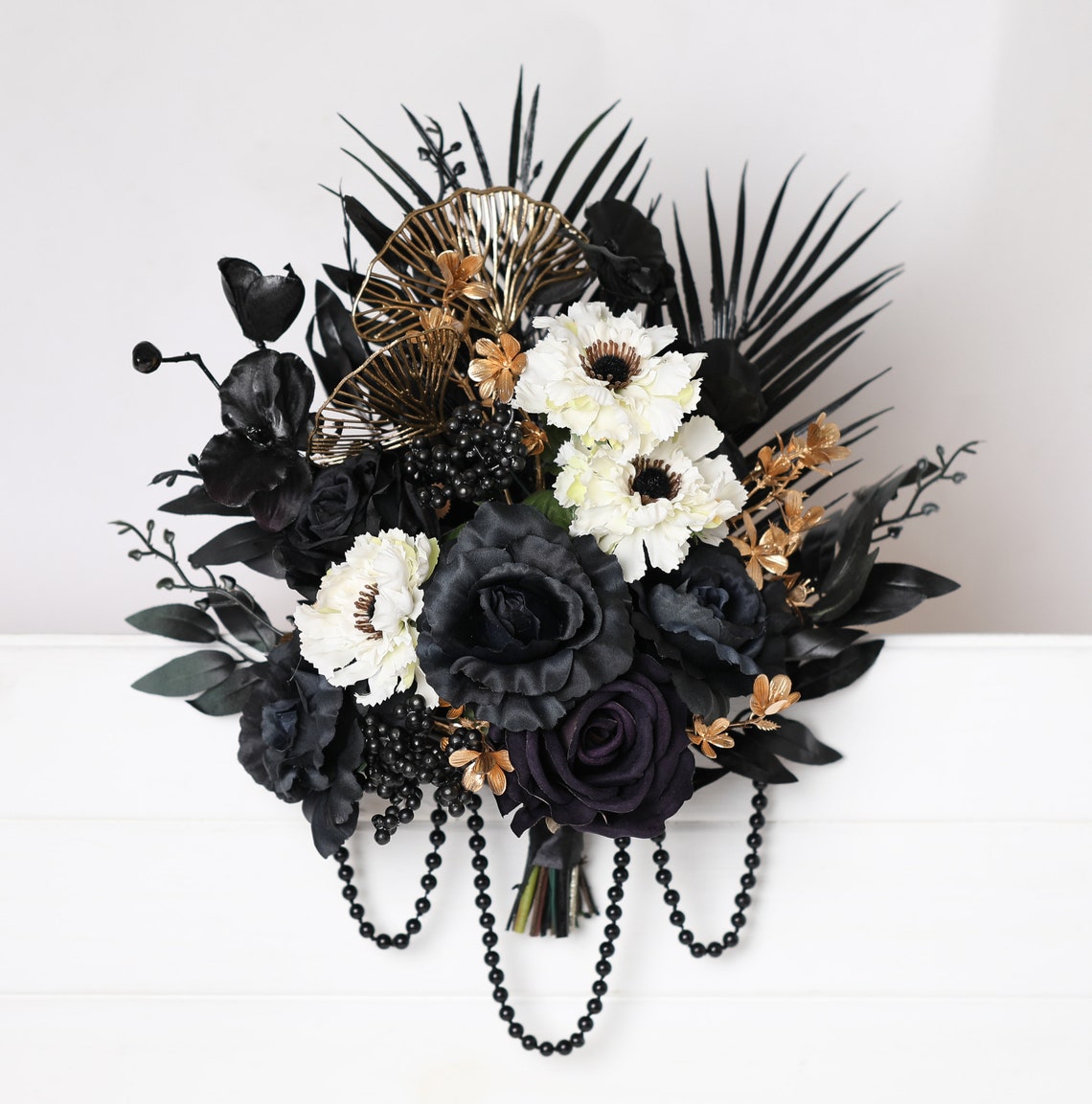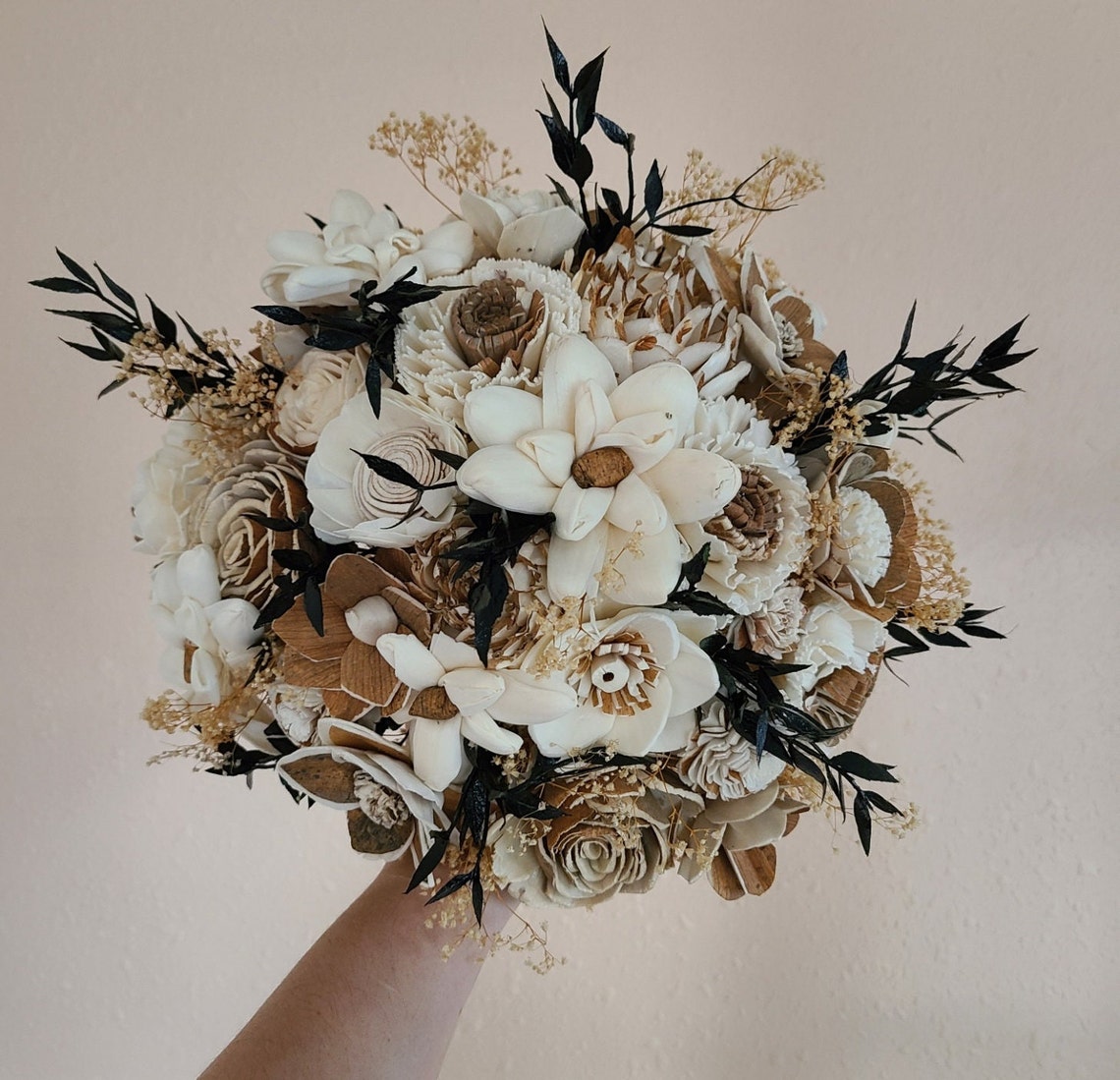 The Decor
The decor is where you can really bring the black, white, and gold theme to life. Start with a black and white striped table runner and add gold candlesticks, vases, and chargers. Use black and white floral arrangements with gold accents, such as gold-painted leaves or gold glittered flowers. Hang black and white photos of the couple or their families on a gold-framed photo wall. Add black and white balloons with gold tassels to the ceiling for a dramatic effect.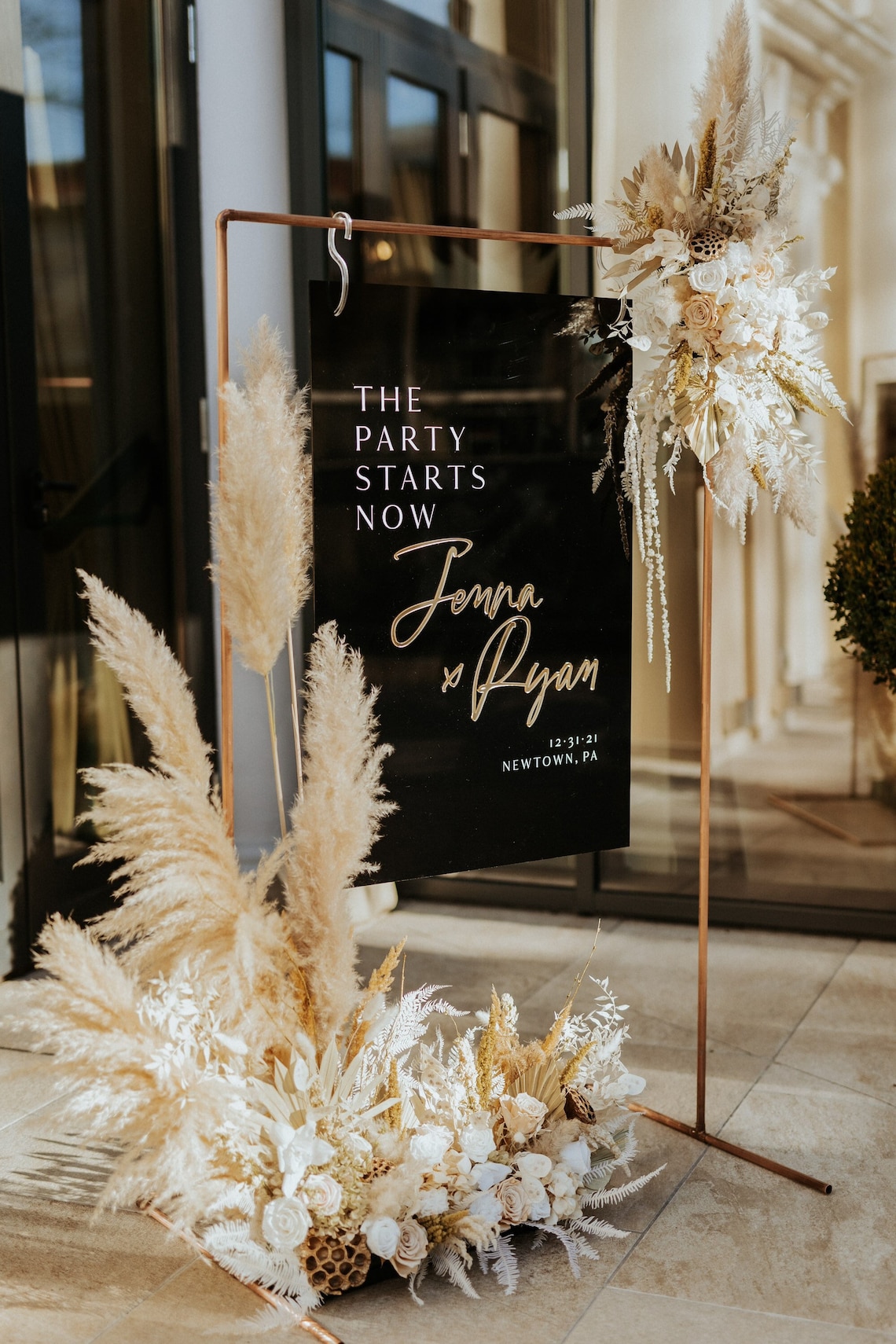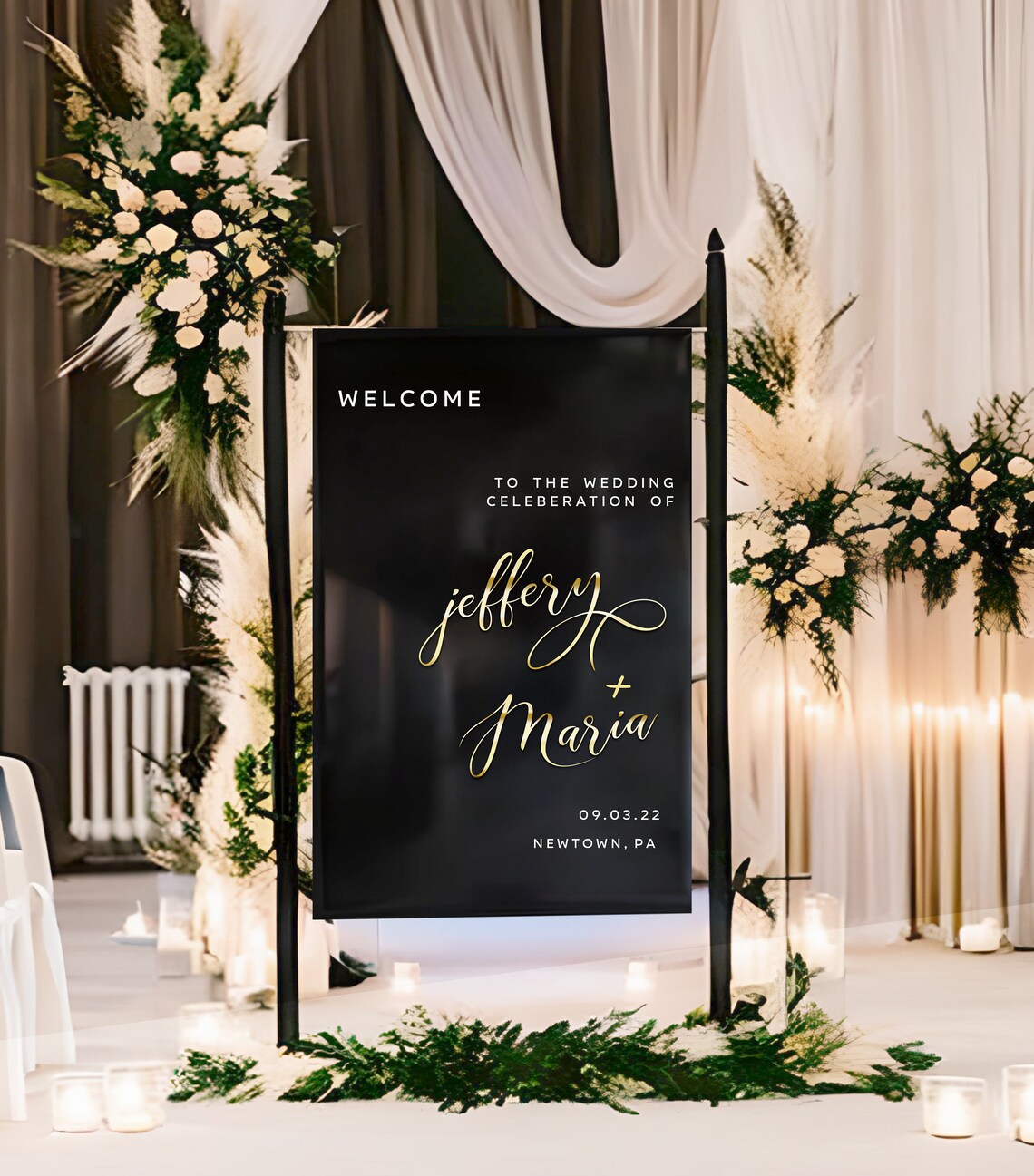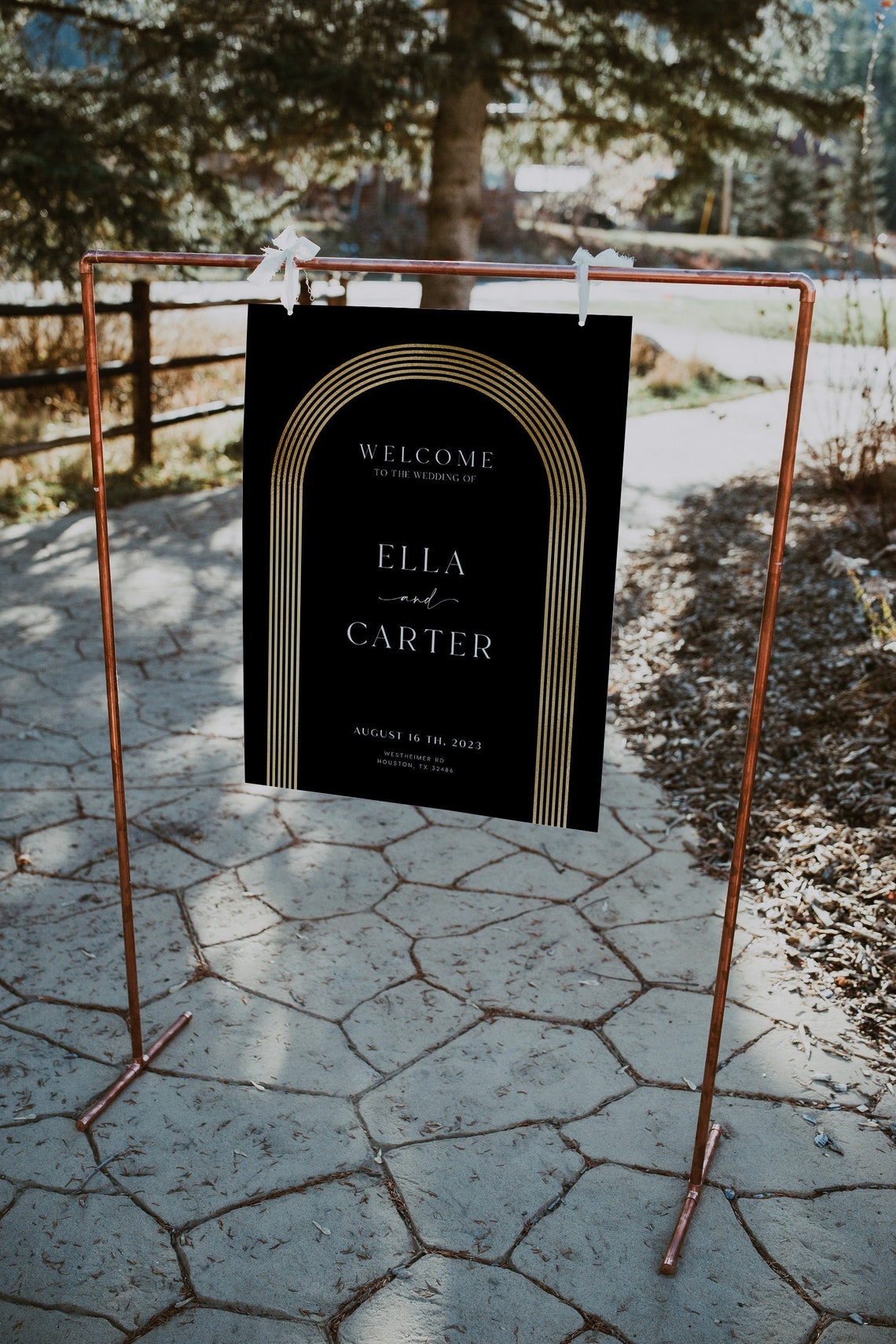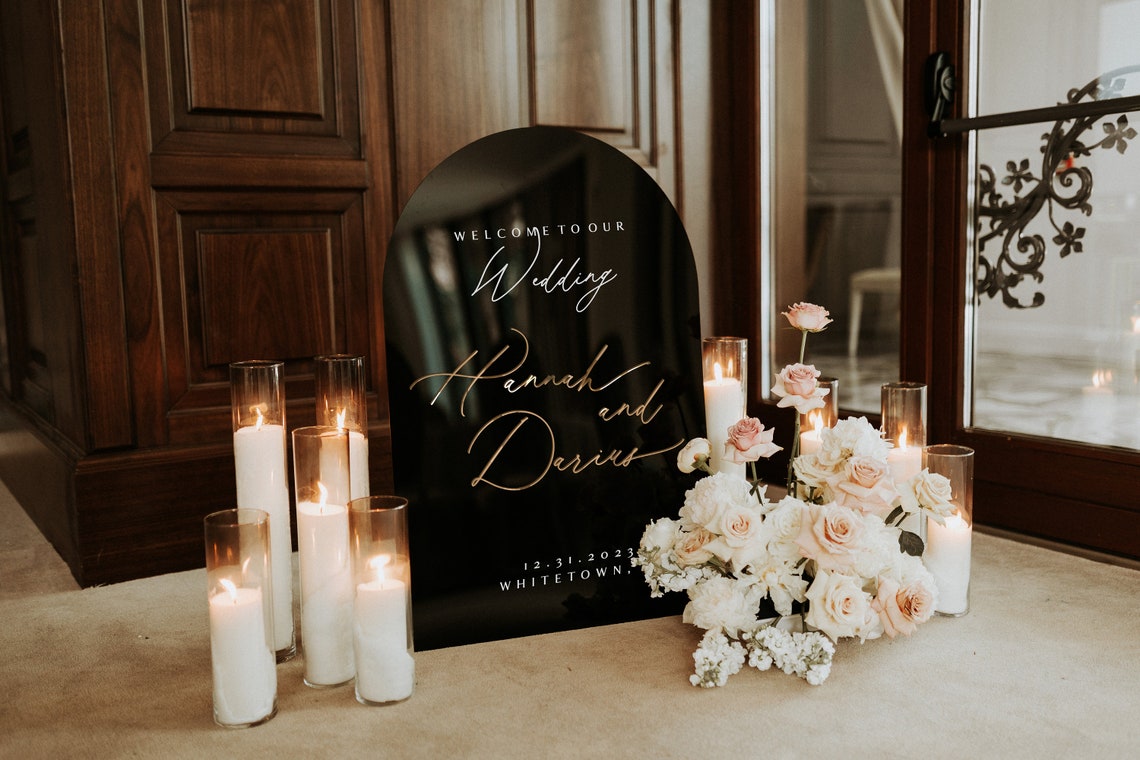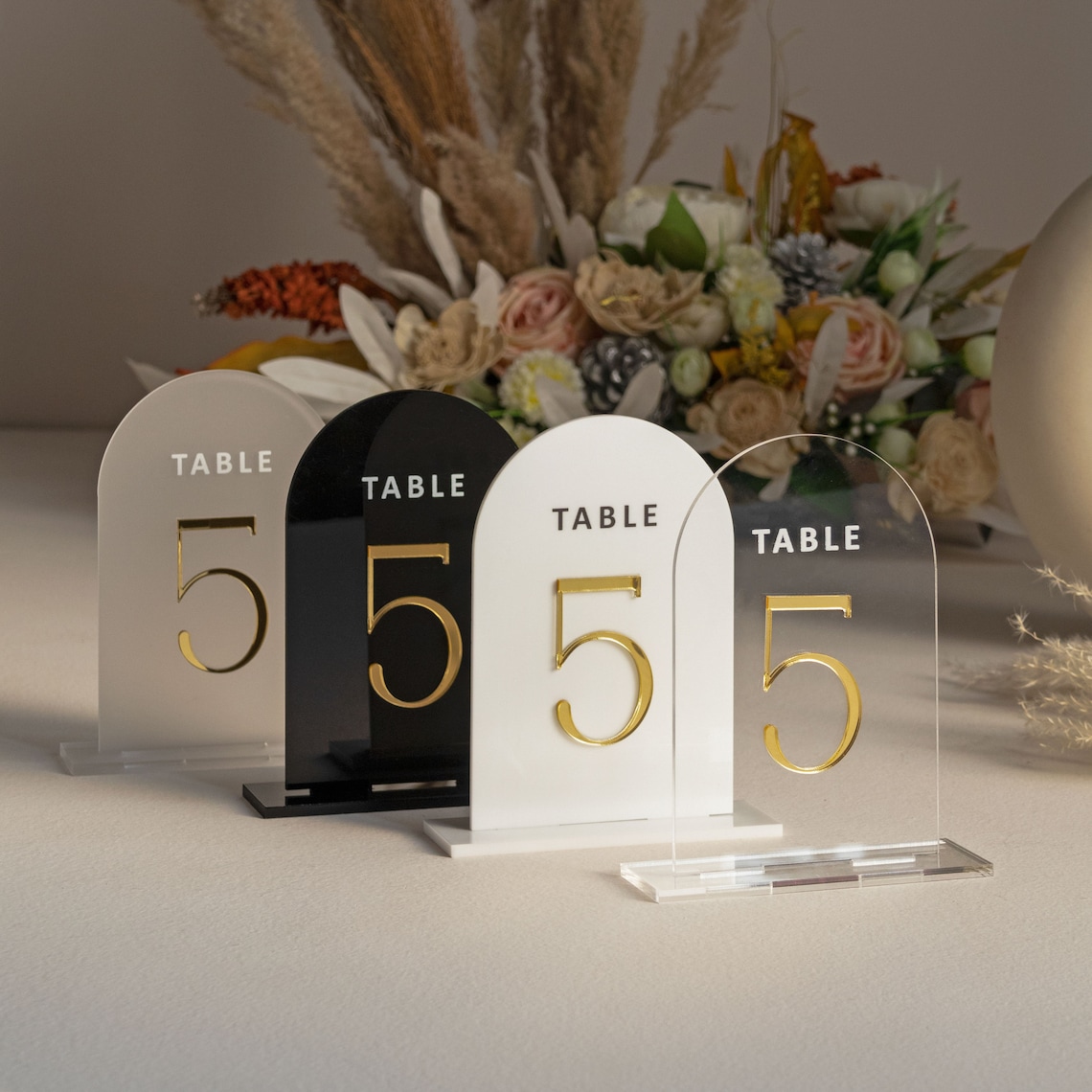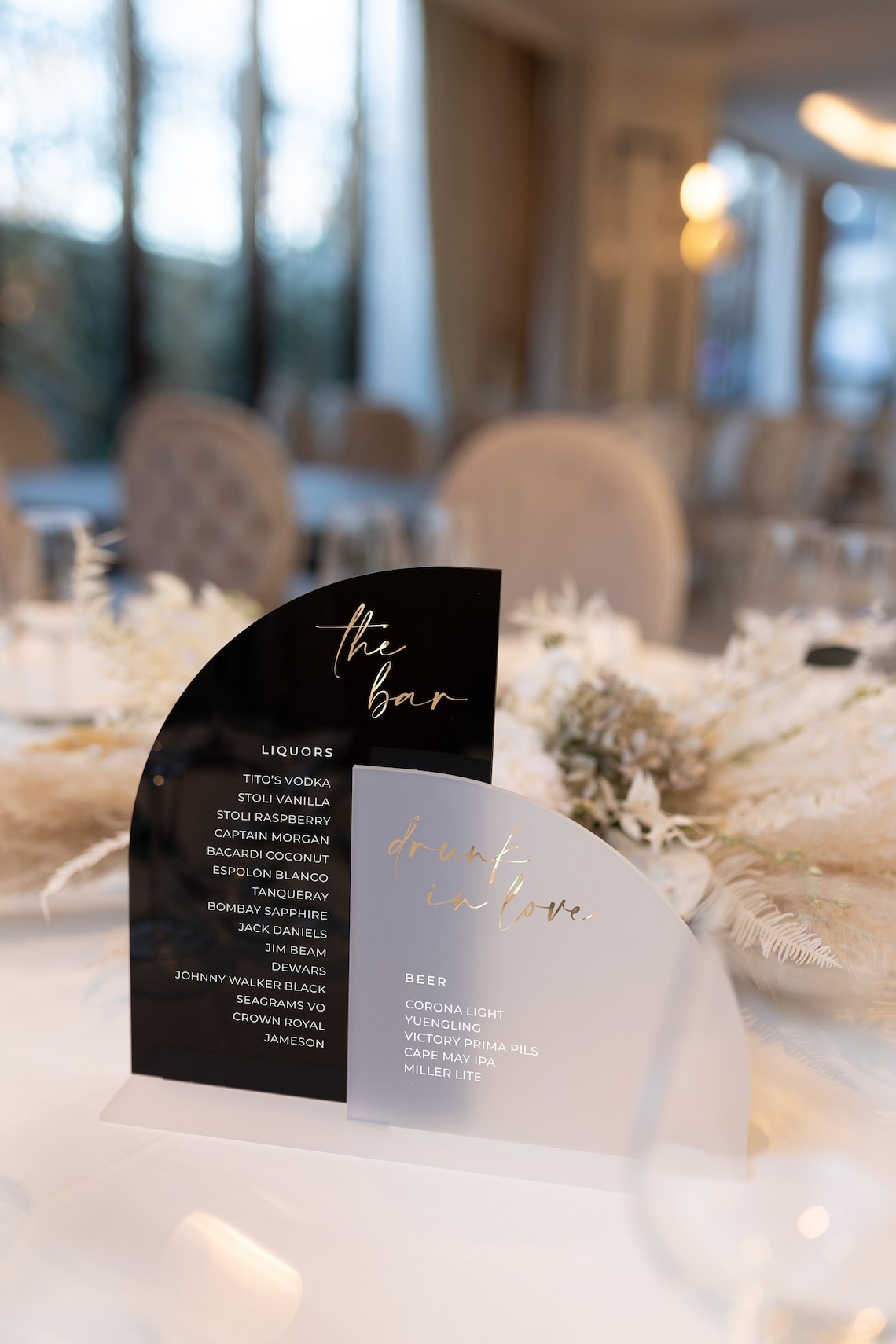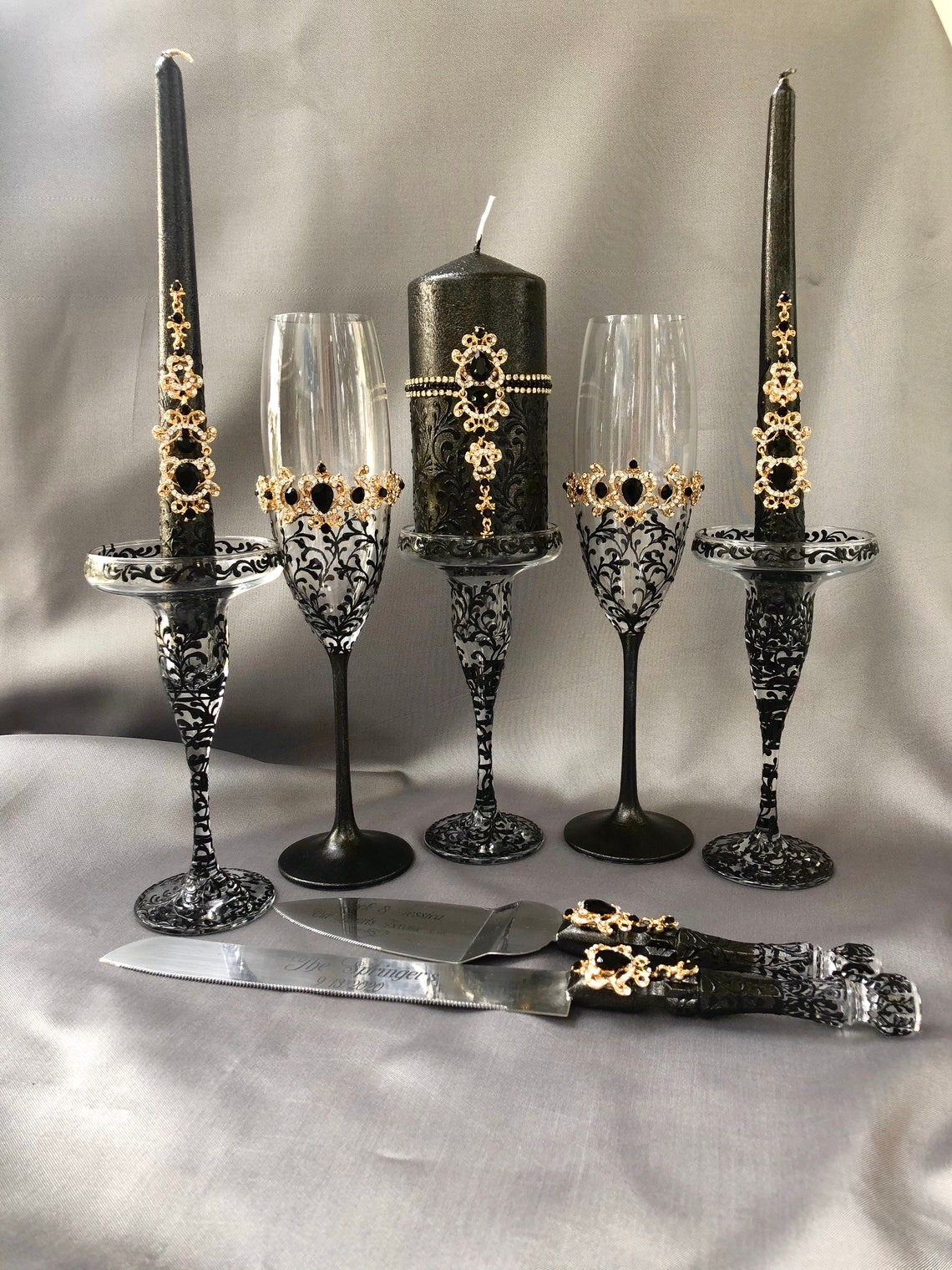 The Food and Drinks
The food and drinks can also reflect the black, white, and gold theme. Serve black and white hors d'oeuvres, such as black truffle crostini and goat cheese-stuffed mushrooms. For the main course, serve blackened salmon or black pasta with white sauce. For dessert, serve a black and white cake with gold accents or gold-dusted macarons. For drinks, serve a signature black and white cocktail with a gold rim or a champagne tower with gold flutes.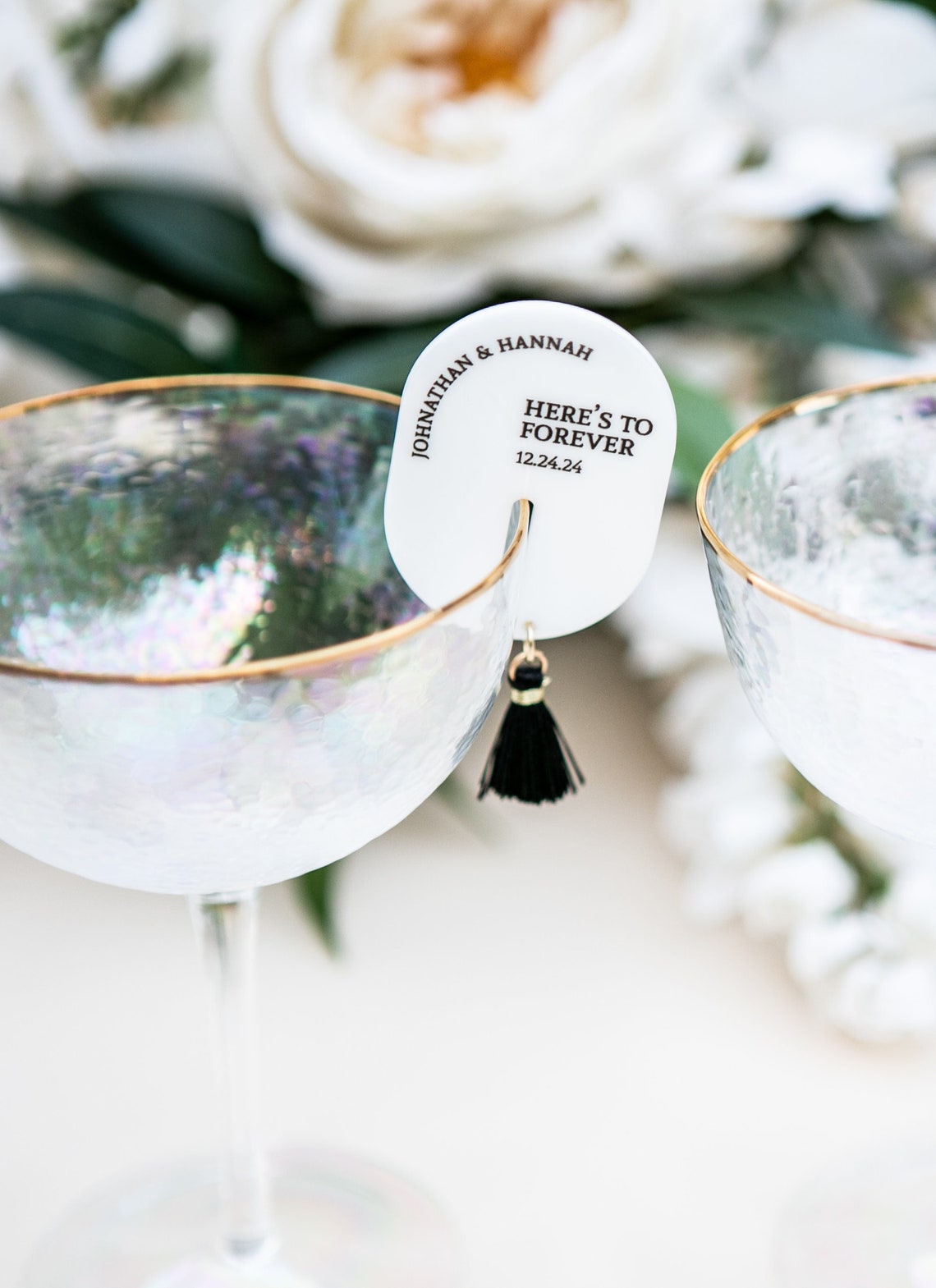 The Favors
The favors are a way to thank your guests for being a part of your special day. You can give them black and white cookies with gold packaging, or black and white candles with gold labels. You can also give them gold picture frames with a black and white photo of the couple or a gold keychain with their initials.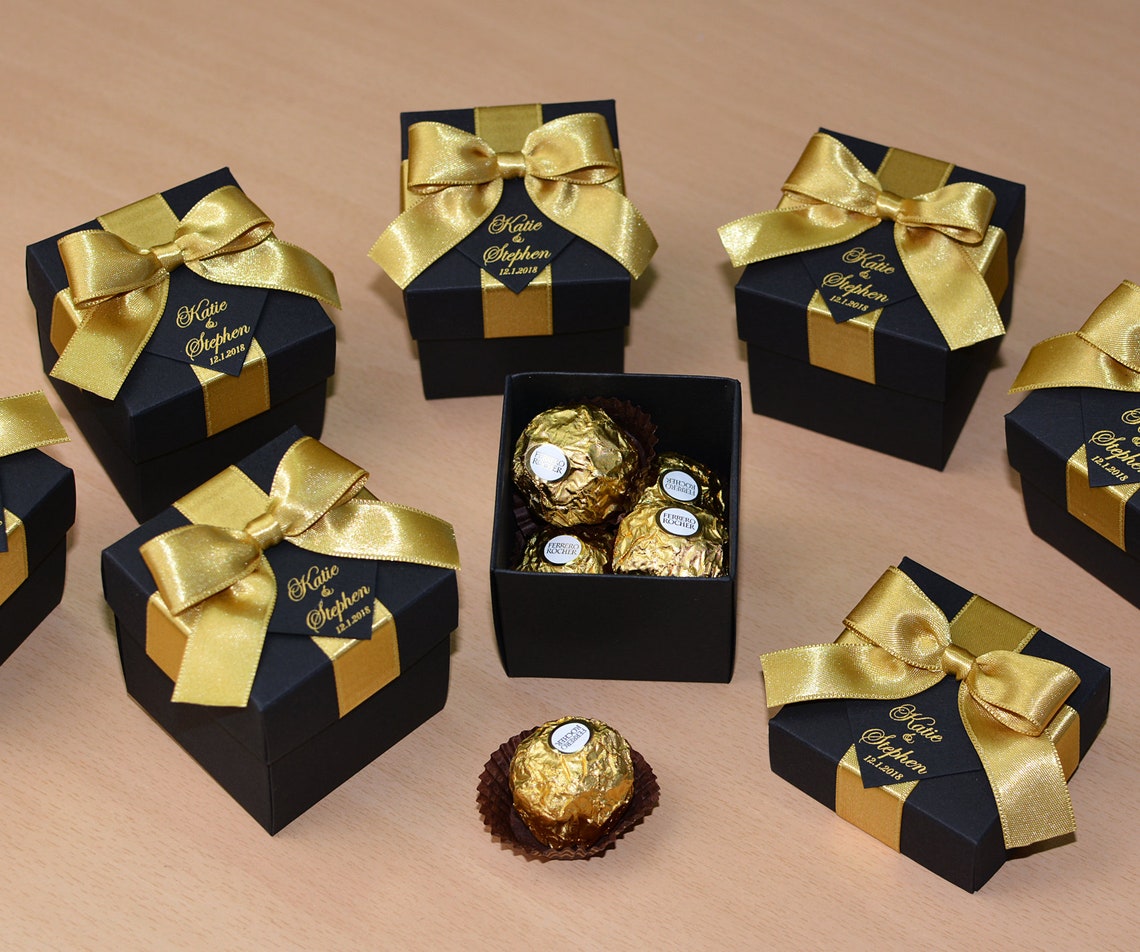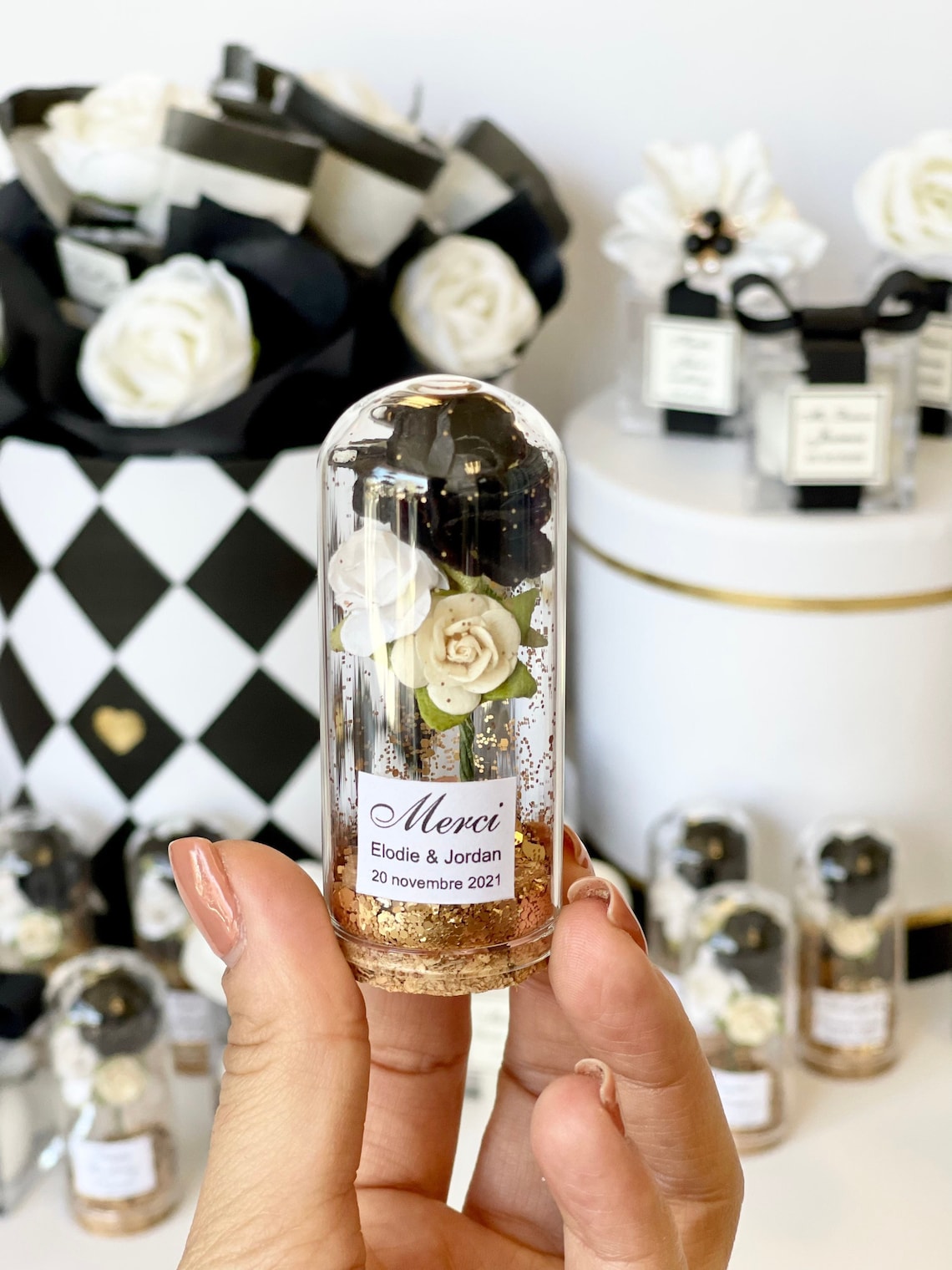 Conclusion
A black, white, and gold wedding is a timeless and elegant theme that never goes out of style. From the invitation to the favors, there are numerous ways to incorporate these colors into your wedding. Whether you opt for a classic or bold approach, your guests will be impressed by the sophistication and glamour of your celebration.
How good do you think this post was? Click on a star to rate it!