If you're looking for a black wedding dress for the bride, this is the place to be. If you're having a tough time deciding what color would work best for you and your partner, check out our list of different shades that can be worn on such an occasion.
Black wedding dresses are not just for women on their way down the aisle; they're also great options when searching for something more casual or formal to wear at home. We've got a few different styles that we think would be perfect for those who want something classic yet trendy.
Black + White Wedding Gowns
Many brides choose white wedding gowns, but not everyone agrees. Brides sometimes want something a little different. Since black and white wedding dresses are becoming more popular, there are more styles available to wear than ever before. This color represents elegance, power, strength, and mystery in fashion. The combination of this with the traditional symbolism of white gowns is simply stunning.
Graceful Silk Two Piece Black and White Wedding Dress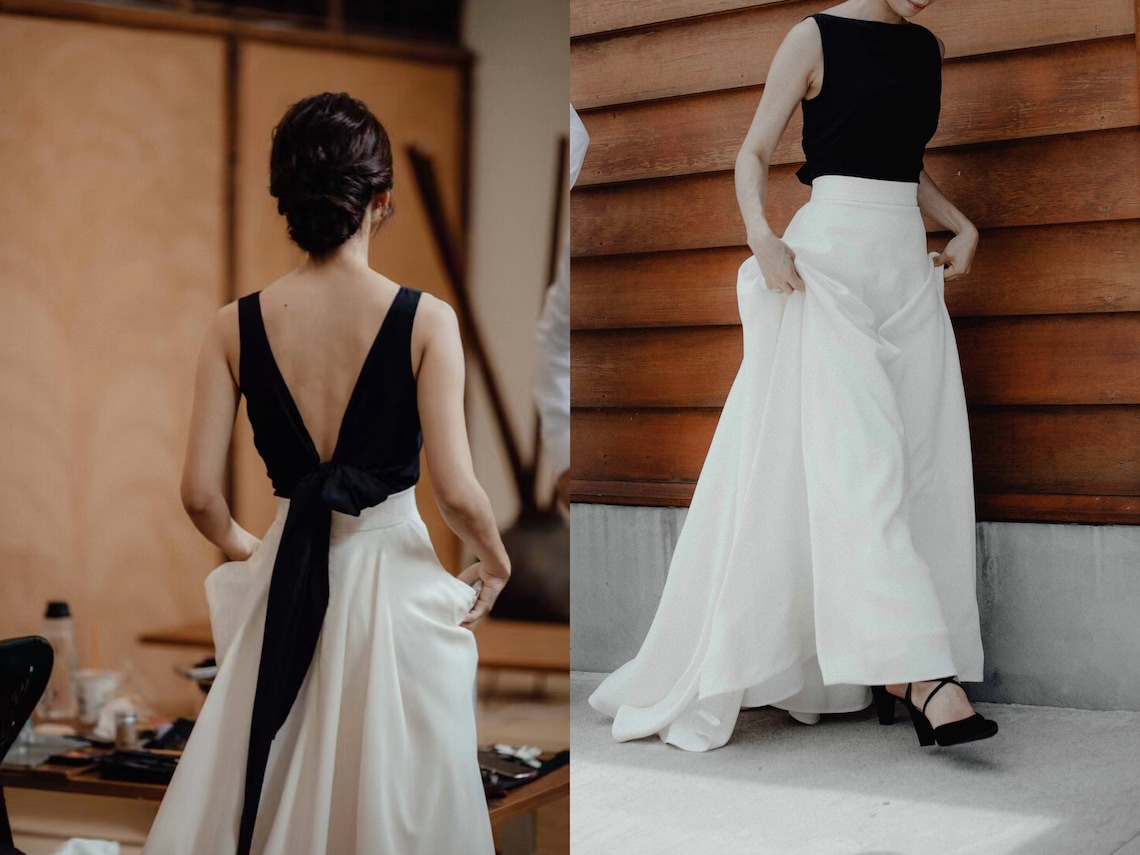 Dramatic Black and White Grey Gothic Wedding Dress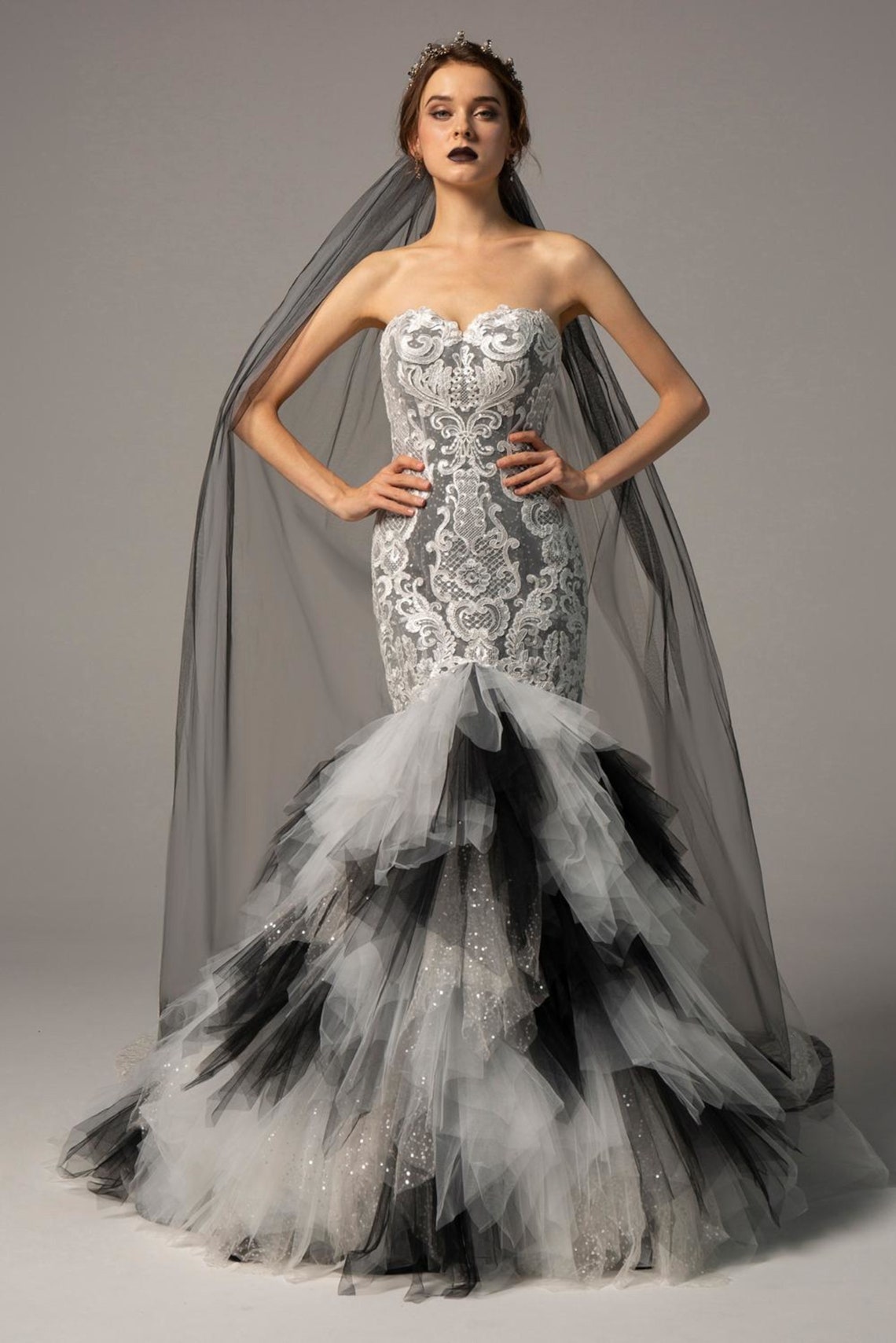 Black + Red Wedding Dresses
Black and red are both dominant colors in a contrast. This will ensure that you will gain a luxurious look with samples like these. Imagine how beautifully you are coming out of your party in a gothic style that matches with black or red colors. Besides this, red and black wedding dresses are spectacular. They turn you into an excellent woman with brilliant flavor. In conclusion, a festivity decorated with gothic black and red is captivating with its shadowy charm.
Black and Mulberry Magic Ombre Skirt and Sophia Boho Backless Top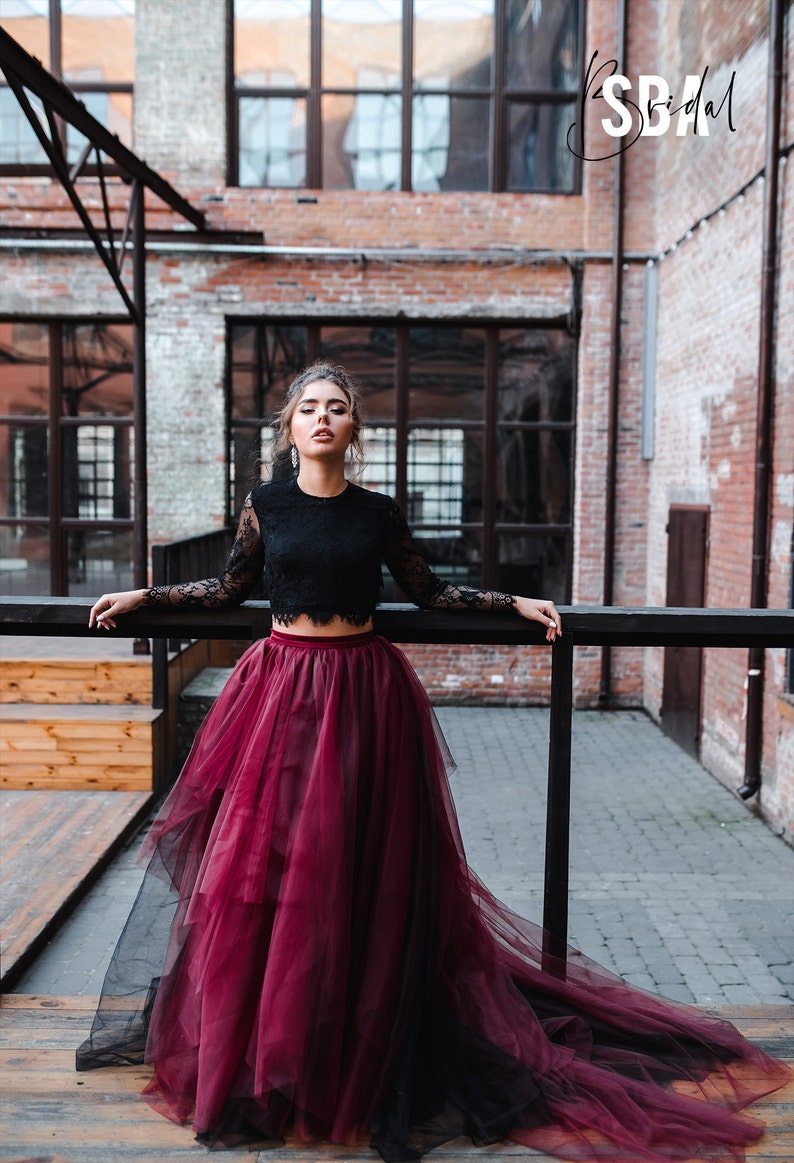 Black And Red Sparkle Mermaid Gown Gothic Wedding Dress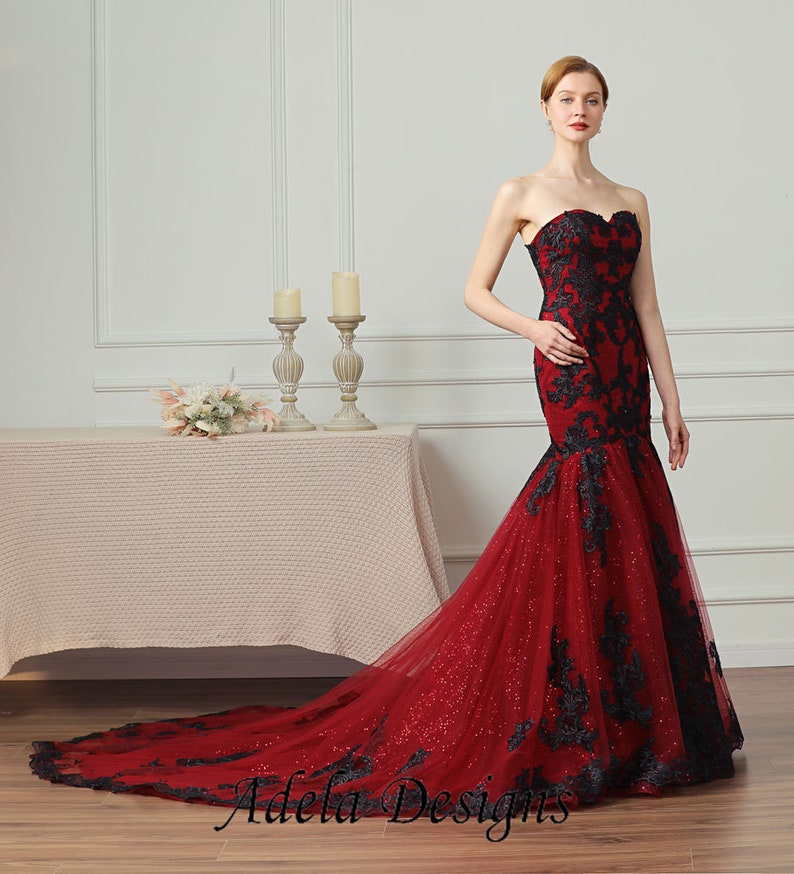 Black + Gold Bridal Dresses
With this gorgeous palette, it's easy to create elegant styles that are timeless. Whether you are choosing a more traditional gown in black, or finding one that is encrusted in gold, your wedding dress will be a showstopper for years to come. Whatever your taste, your black and gold wedding gown will be sure to take your breath away.
Black Ombre Gold V Neck Lace Tulle Wedding Dress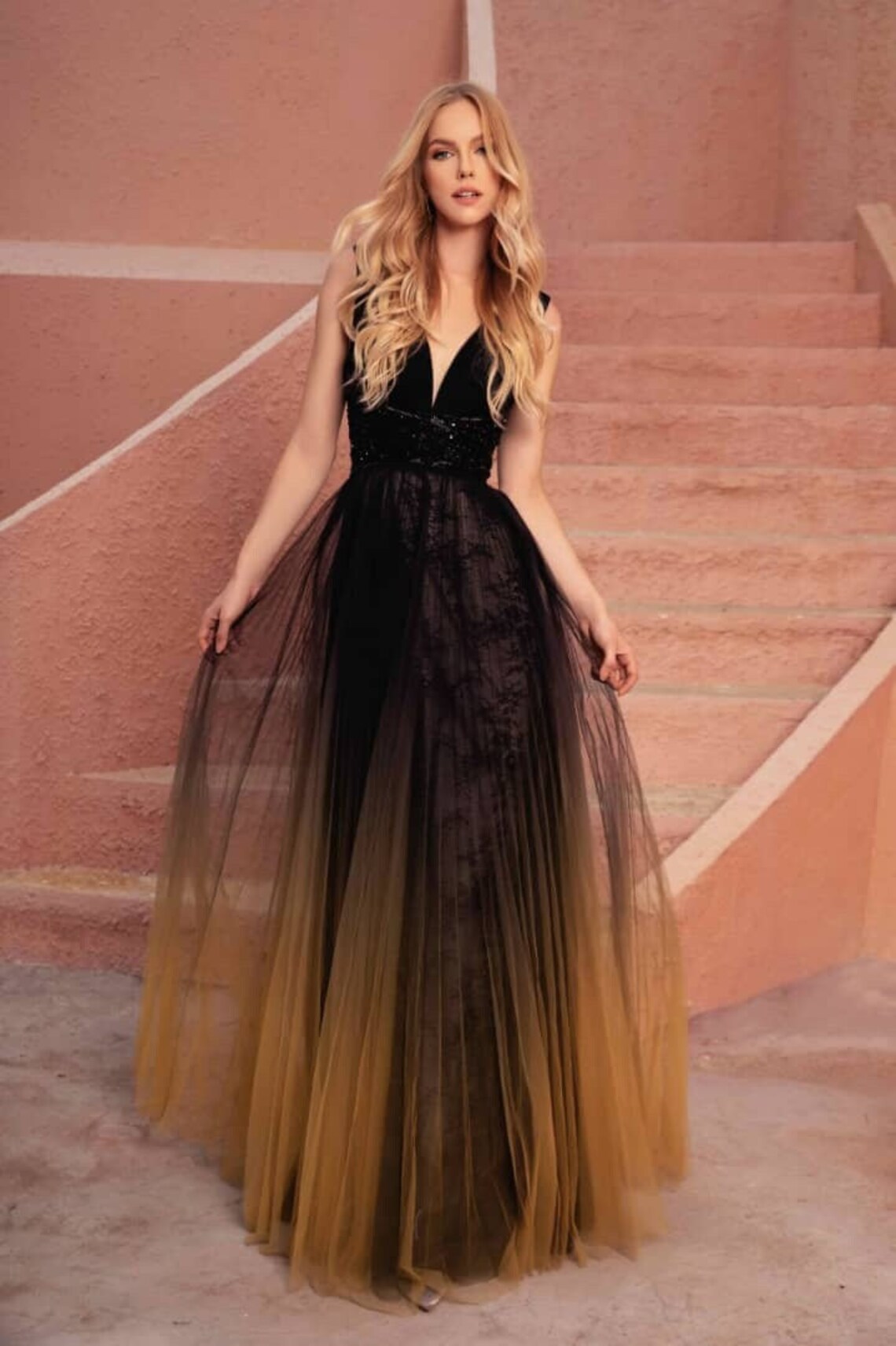 Unique Black Boho Wedding Dress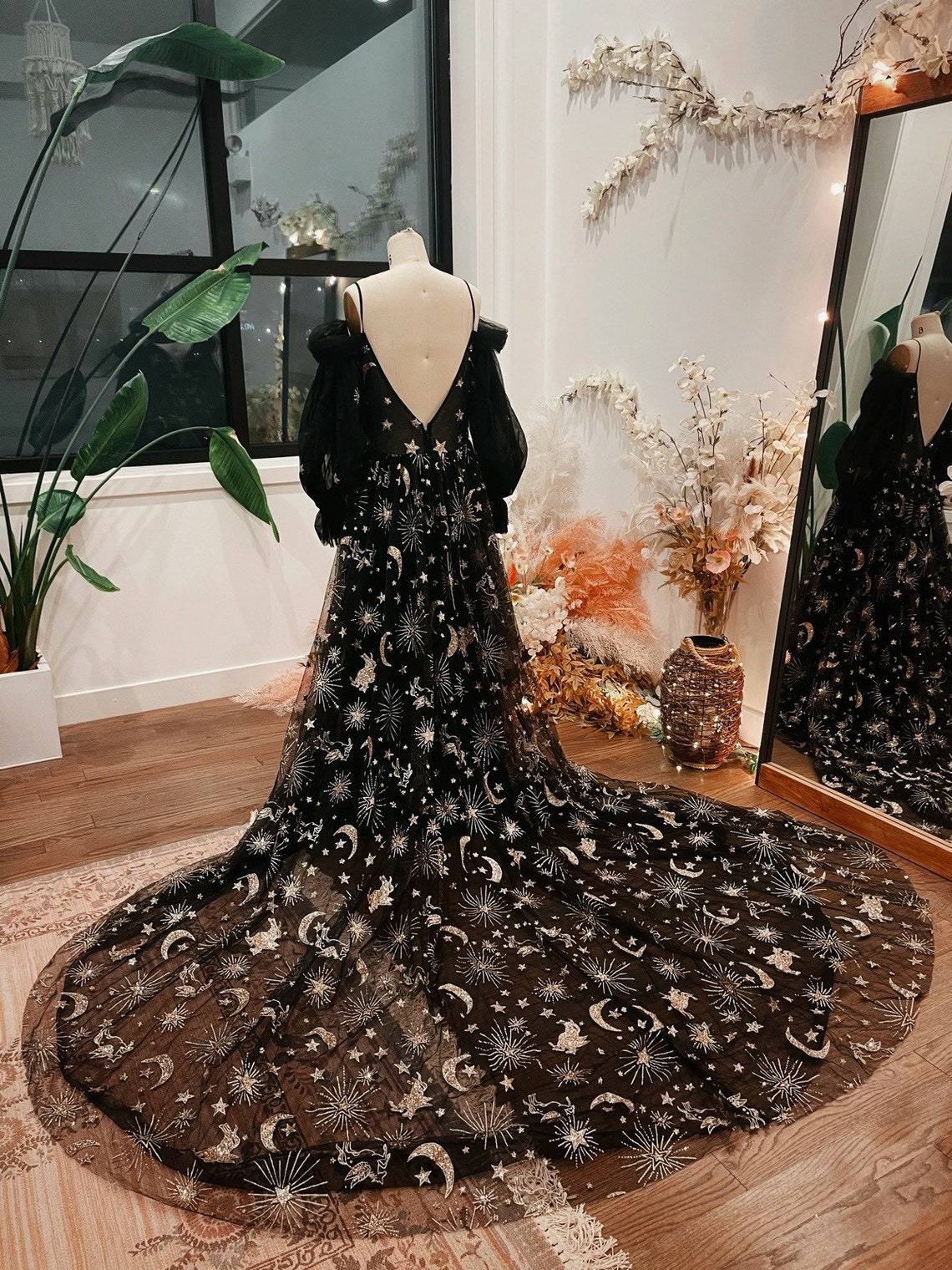 Black + Blue Wedding Dresses
Black and dusty blue lace wedding dress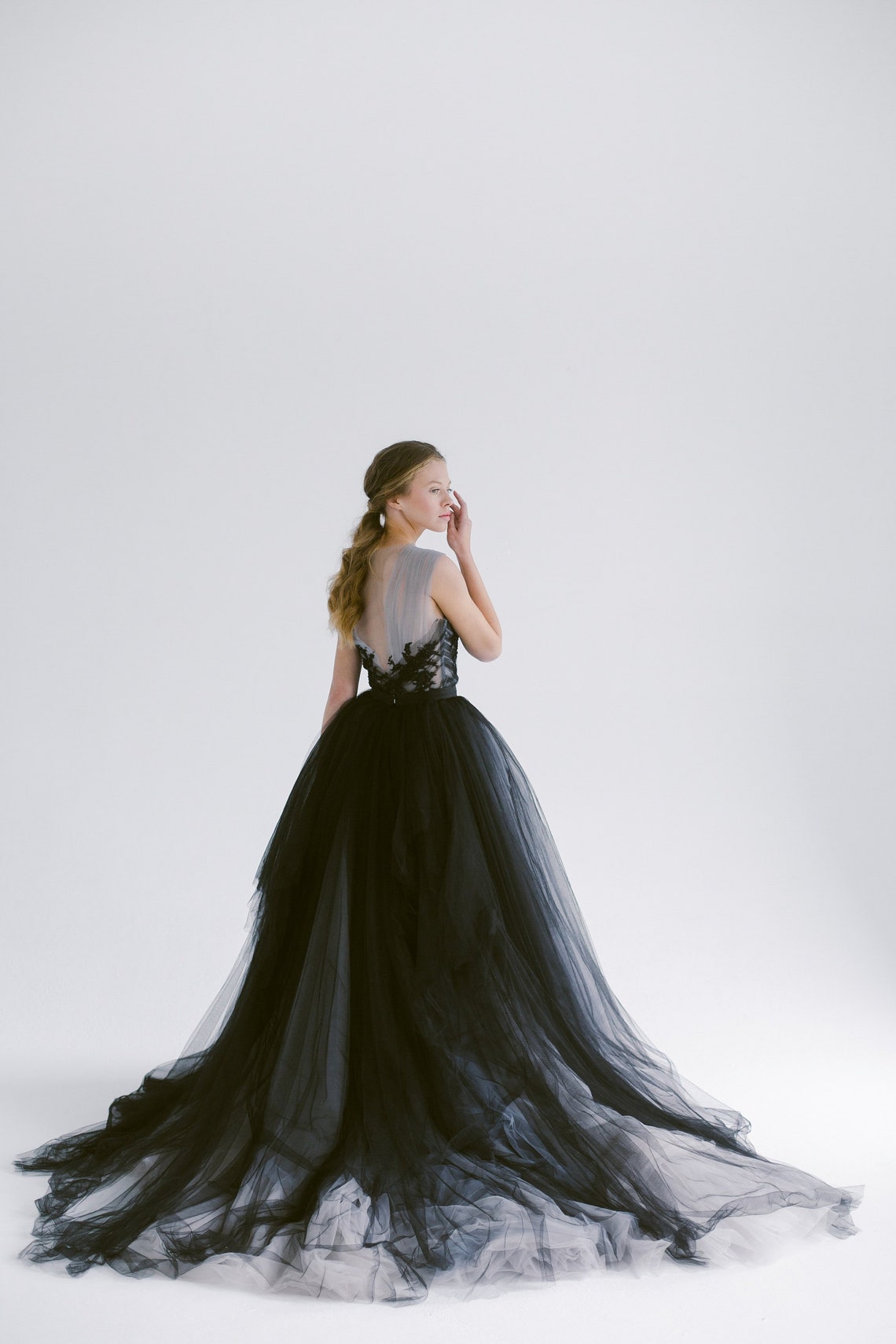 Gothic ombre blue and black tulle wedding dress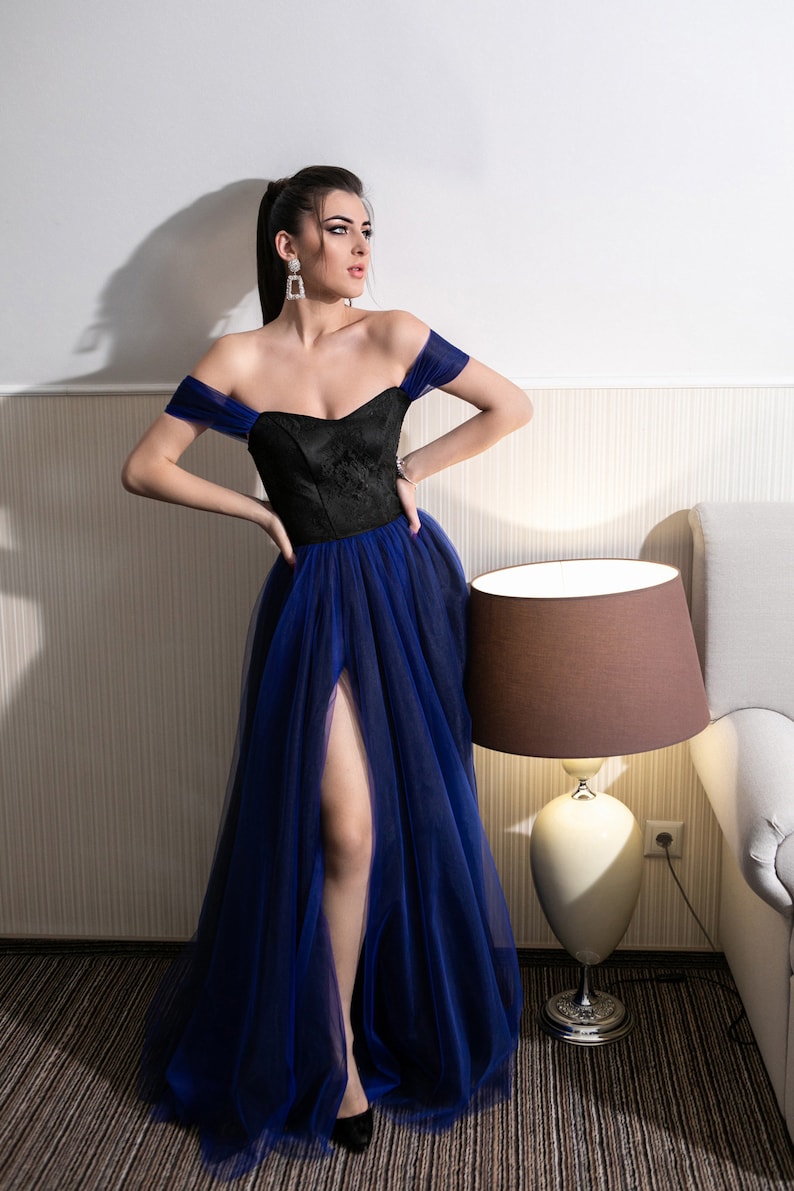 Black + Purple Wedding Dresses
The shades of purple make excellent partners to black inky. As such, the two hues work well together to create a bold yet feminine bridal look. If you're wearing a purple dress with lace overlay, opt for a black one. You can choose between vibrant violet shades and softer lavender shades to choose from.
Black and Purple 2 in 1 Wedding Dress with Removable Skirt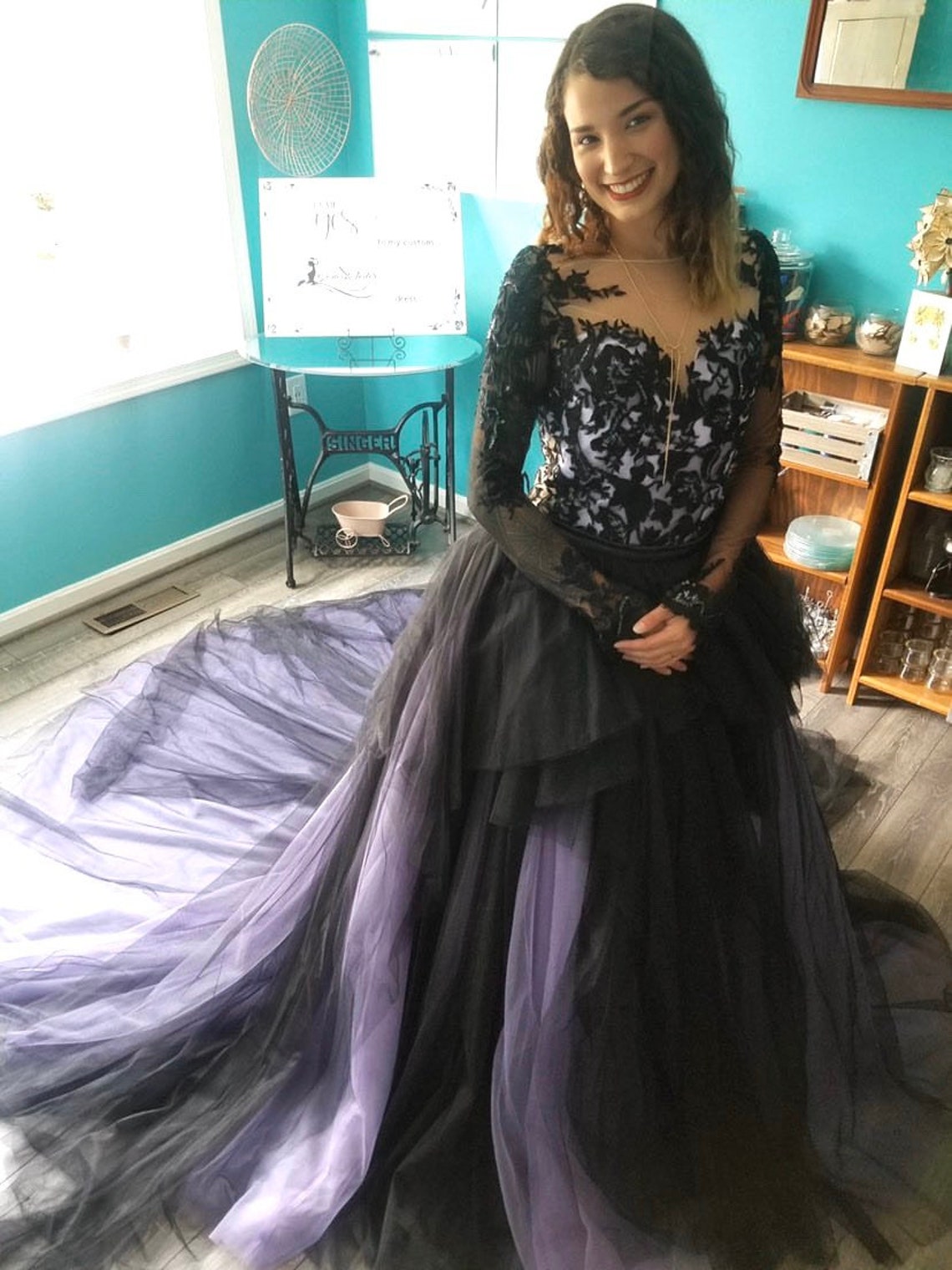 Off the Shoulder Black and Lavender Dress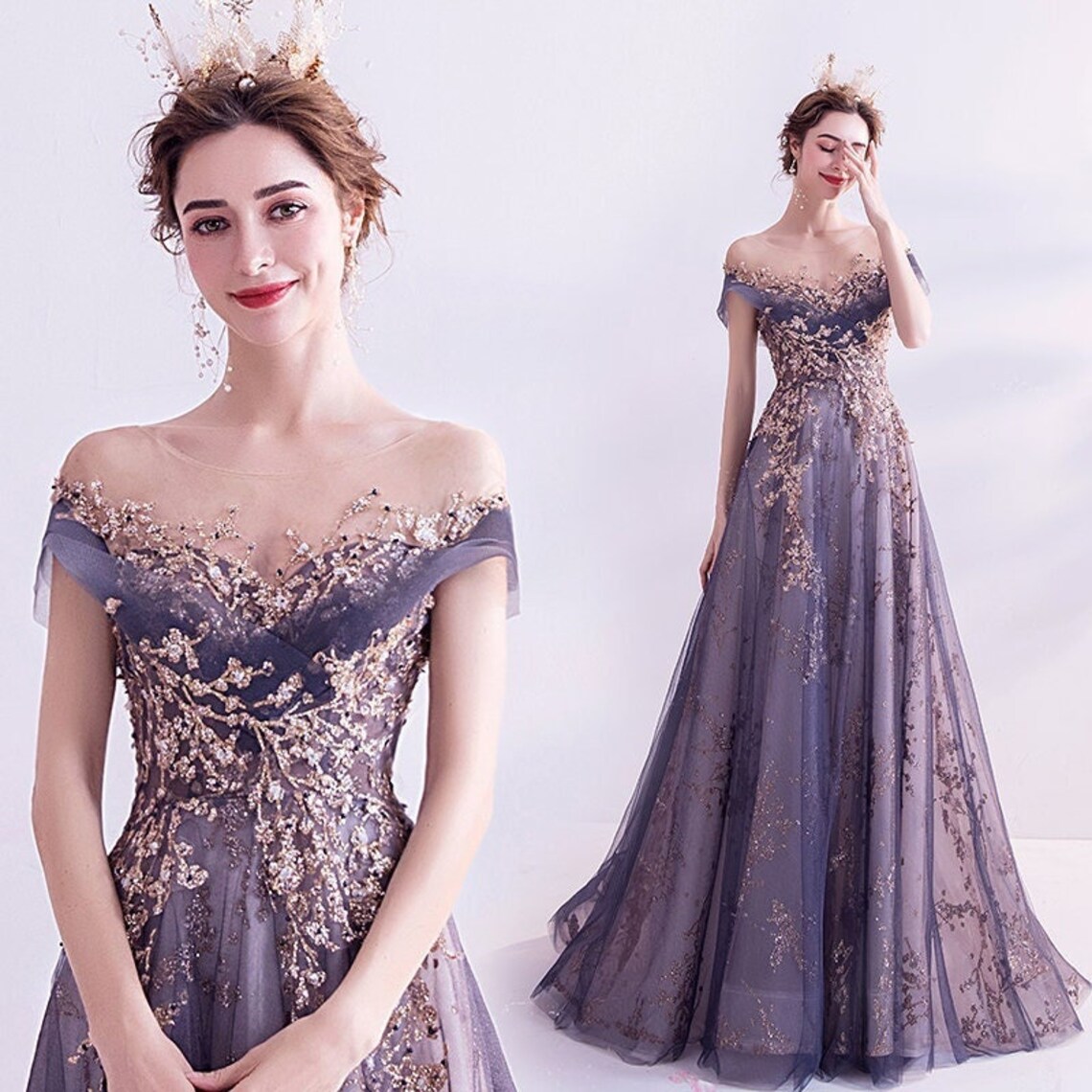 Black Lace Wedding Dresses
Black lace wedding dresses are a classic choice for the bride who wants to dress with distinction and sophistication. They can work for many other colors of the rainbow, from greys to browns and from lilacs to navy. The many colors of the lace are blended beautifully to match the skin tone. Black lace wedding dresses are elegant and are a flattering choice for women with larger hips, as they can create a leaner silhouette.
Shiny Black Wedding Dress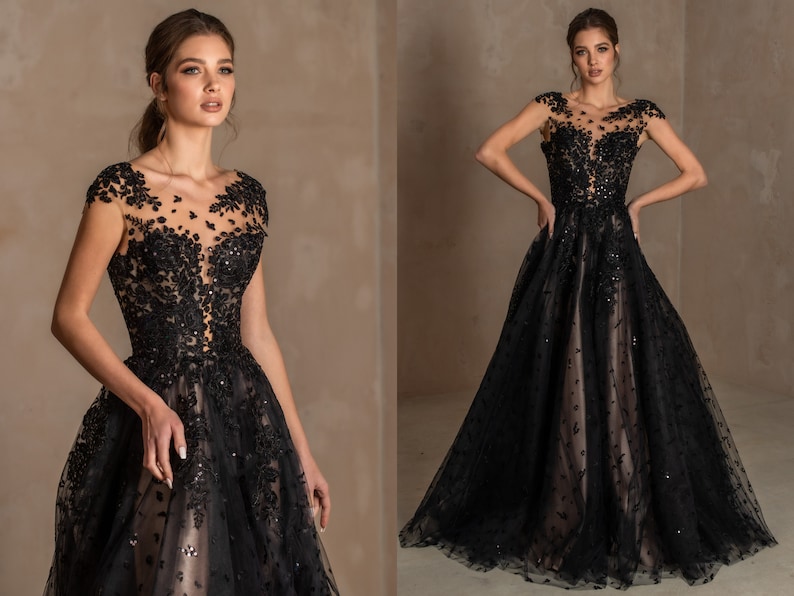 Off the shoulder black lace wedding dress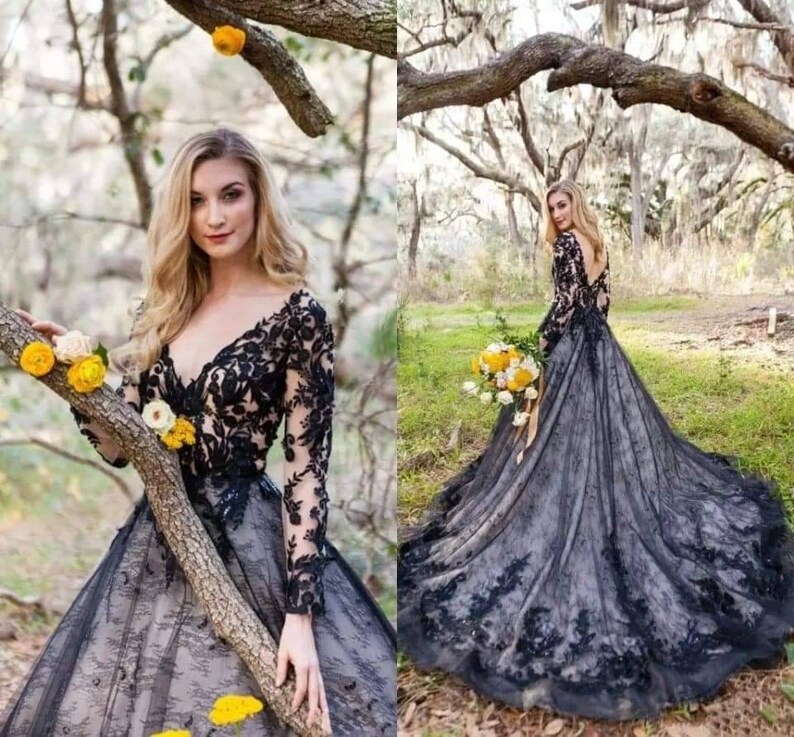 Gothic Black Wedding Gowns
The black wedding dresses available at Etsy in these pictures have all been hand-crafted, cut and sewn by the most skilled and talented tailors and seamstresses in Italy. Blending traditional and creative elements, these black dresses have vintage-inspired silhouettes in mind, from the beautiful and feminine, to the architectural and creative, to the more eccentric and creative.
Off the shoulder corset wedding dress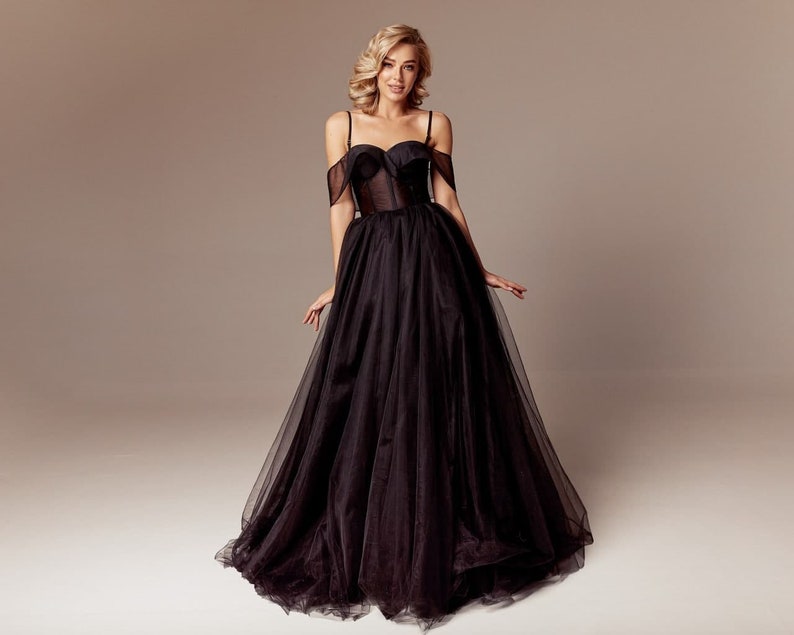 Gothic V-neck Black Wedding Dress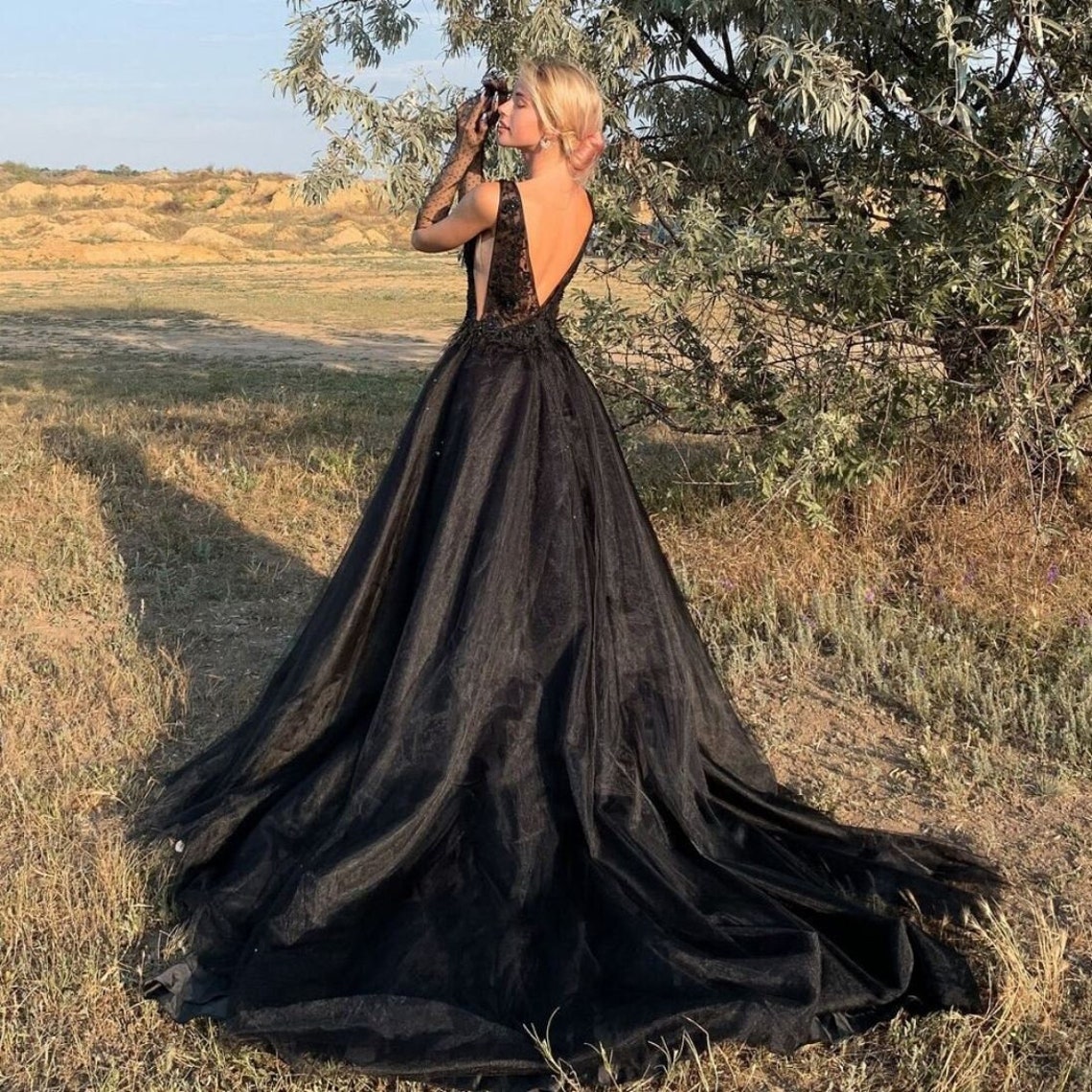 How good do you think this post was? Click on a star to rate it!