A black and white wedding is the perfect choice for a bride who wants to be bold and elegant. The color palette can be easily customized to fit any theme you want, but it's best to stick with just black, white, and gray tones. Black and white is a classic color combination that never goes out of style. It's simple, elegant, and timeless—everything you want in a wedding theme. Black and white can be combined with any other colors to create different looks such as rose gold or silver for a more modern feel.
You should consider your options carefully when choosing a wedding dress for this type of celebration. Your gown should be as simple as possible without losing its elegance; at the same time, you need something unique that will make you feel comfortable in it for hours on end during the ceremony and reception.
A white cake with a minimalist black design is an excellent choice for an unforgettable moment on your big day; after all, nothing says "I do" like an elegant cake decorated only with some fresh flowers! If you want something more elaborate while still keeping things simple (and delicious), consider having cupcakes instead – they're easier to eat!
Here are some black + white wedding ideas we love:
[ez-toc]
Black + White Wedding Colors
The combination of black and white is a classic color combination of timeless elegance and sophisticated style. This always on-trend artistic color palette is found on wedding invitations and place cards, traditional bridal wear, cakes, bouquets, flowers, and centerpieces. Pairing black and white with these complementary colors gives off an universally appealing romantic vibe and goes with any transformational or high-end decor.
Black + White Wedding Dresses
It's a safe bet that destination weddings get lots of affection but there's also an enchantment to a traditional white and black wedding dress scheme. It symbolizes simplicity and elegance. Big ballgowns and full skirts are not in your future. For a wedding so deeply rooted in tradition, you'll probably want a minimum of fuss, so a classic look is a good choice. Look for something elegant that's just a bit romantic.
Graceful Silk Two Piece Black and White Wedding Dress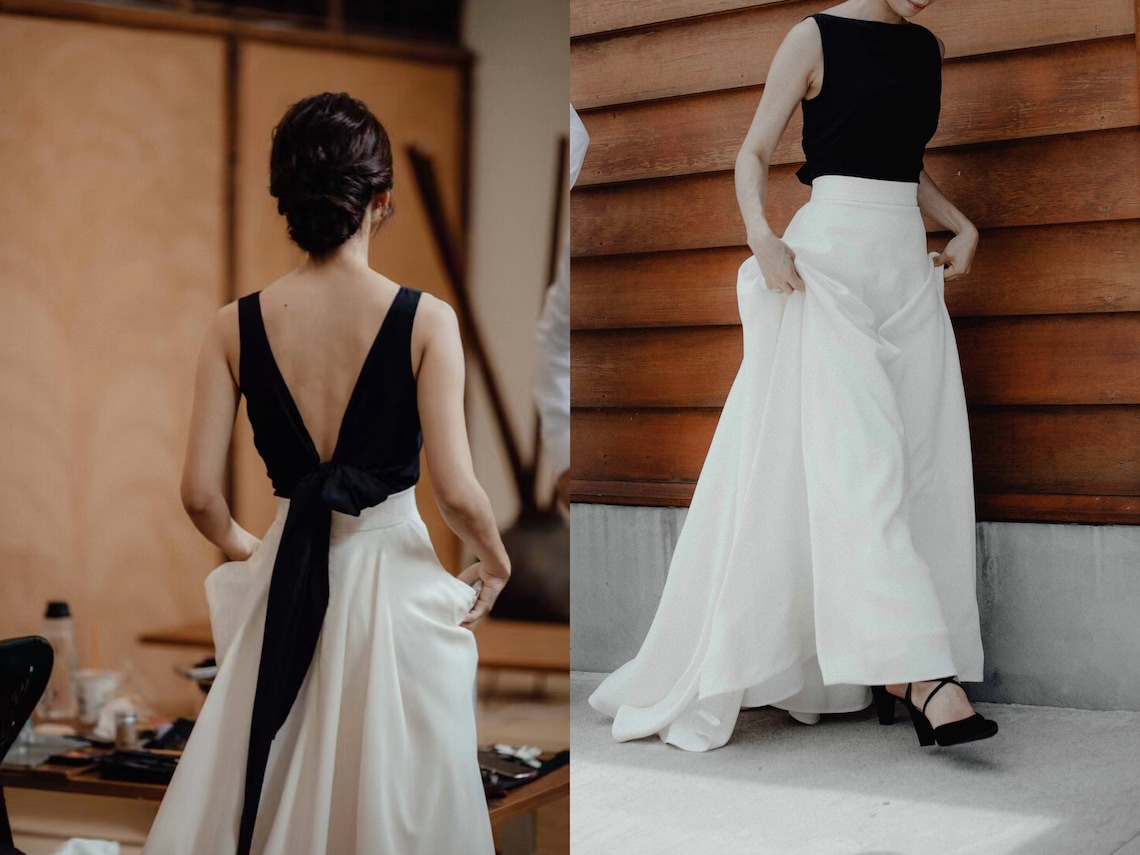 Dramatic Black and White Grey Gothic Wedding Dress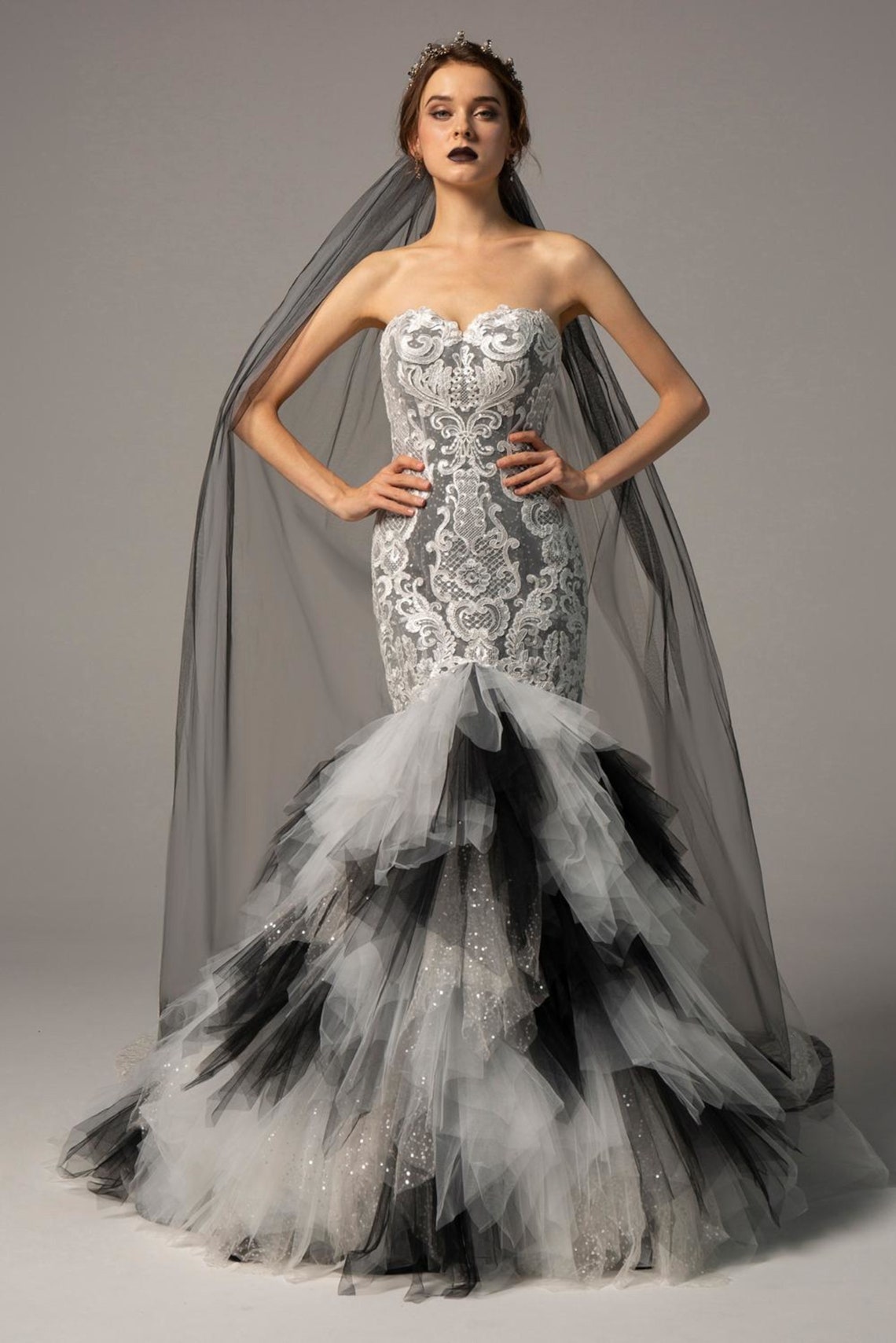 Black + White Wedding Invitations
While standard white-on-white wedding invitations are elegant, there are alternatives to keep things interesting. Try including black text (inside a white card) for a dramatic, sophisticated look. You can also make sure that you include black and white elements in your wording to keep the colors of the wedding super-cute and gender-neutral. Designers have used different colors and textures to create a unique, modern look.
White and Black Wedding Invitation Suite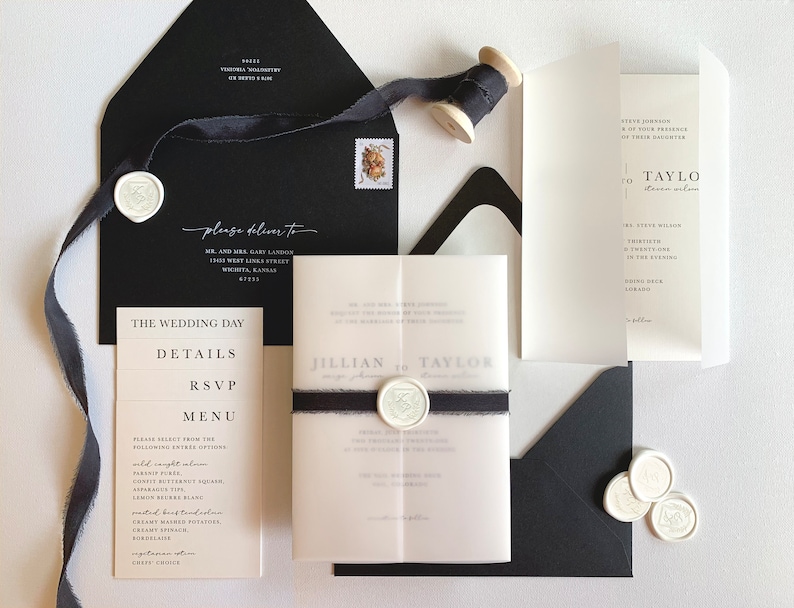 Printable black and white wedding invitation set with insert cards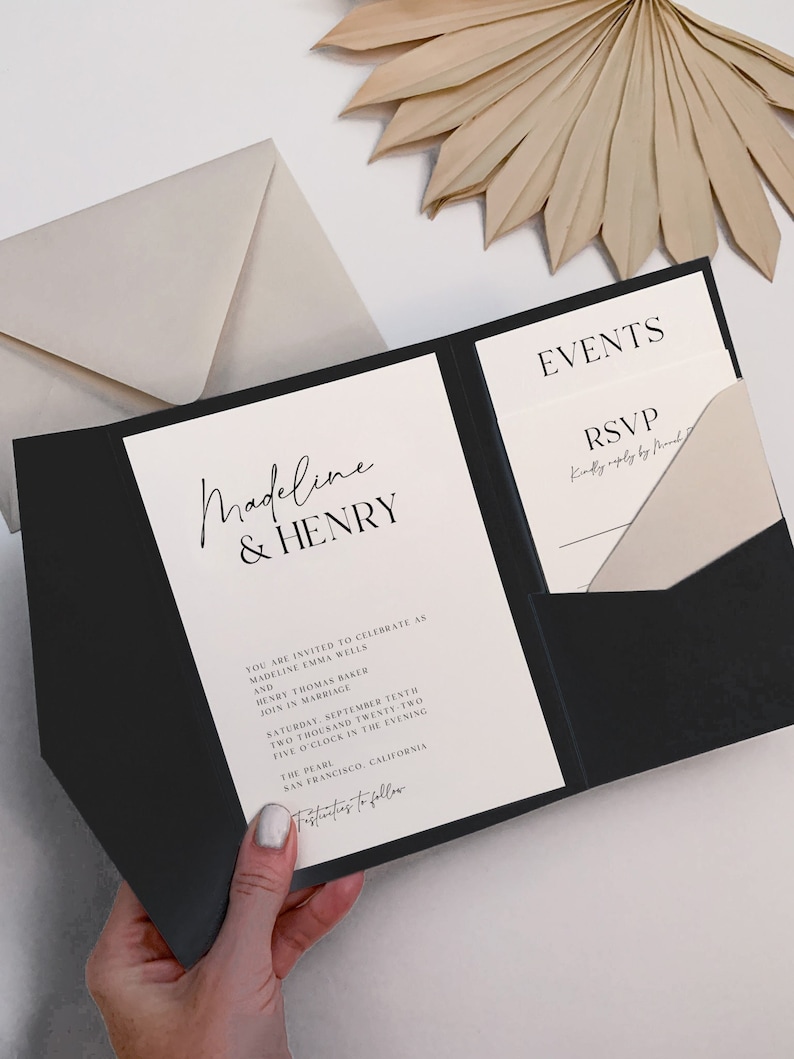 Black and White Wedding Invitation with Line Flower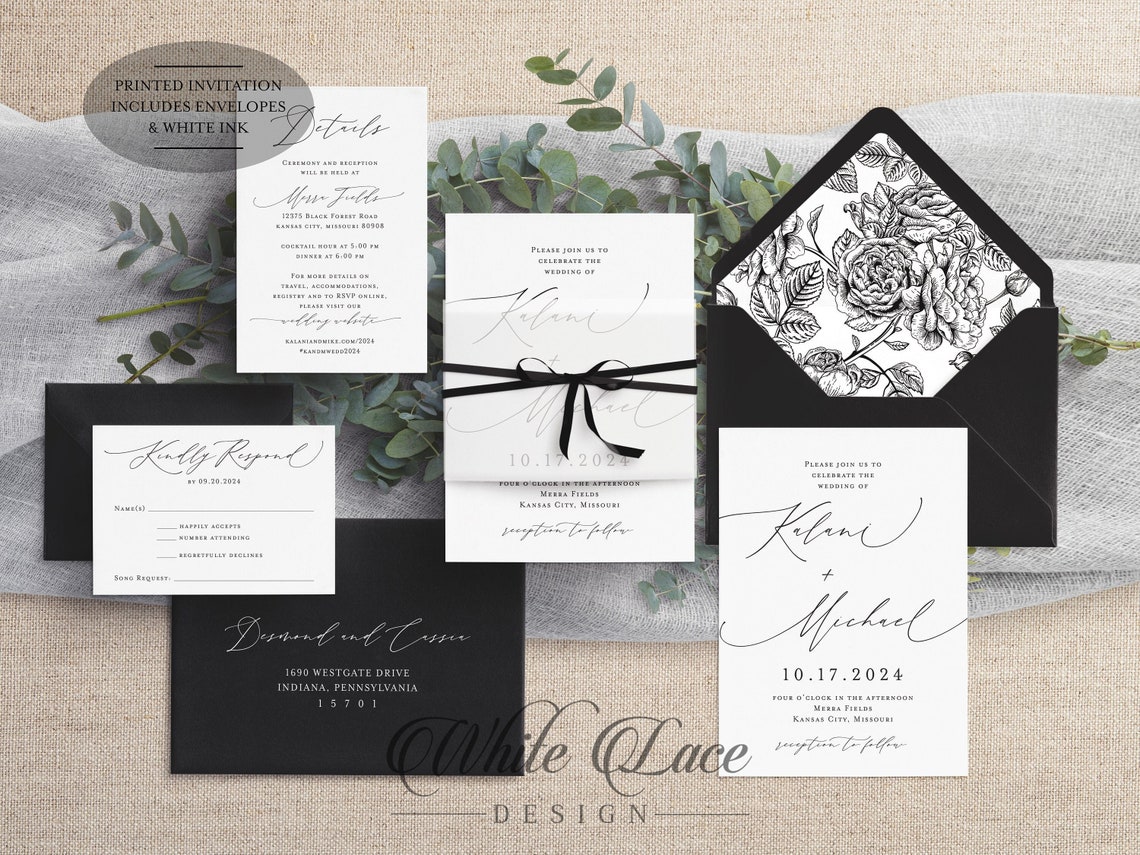 Black + White Wedding Signs
Instead of using your yard as a canvas for making your wedding look dazzling, you can make your event unique with minimalist black and white wedding signs. Display your wedding's name, wedding date, and names of your guests in a more compelling way than with typically used signage.
Minimalist White Black Acrylic Wedding Welcome Sign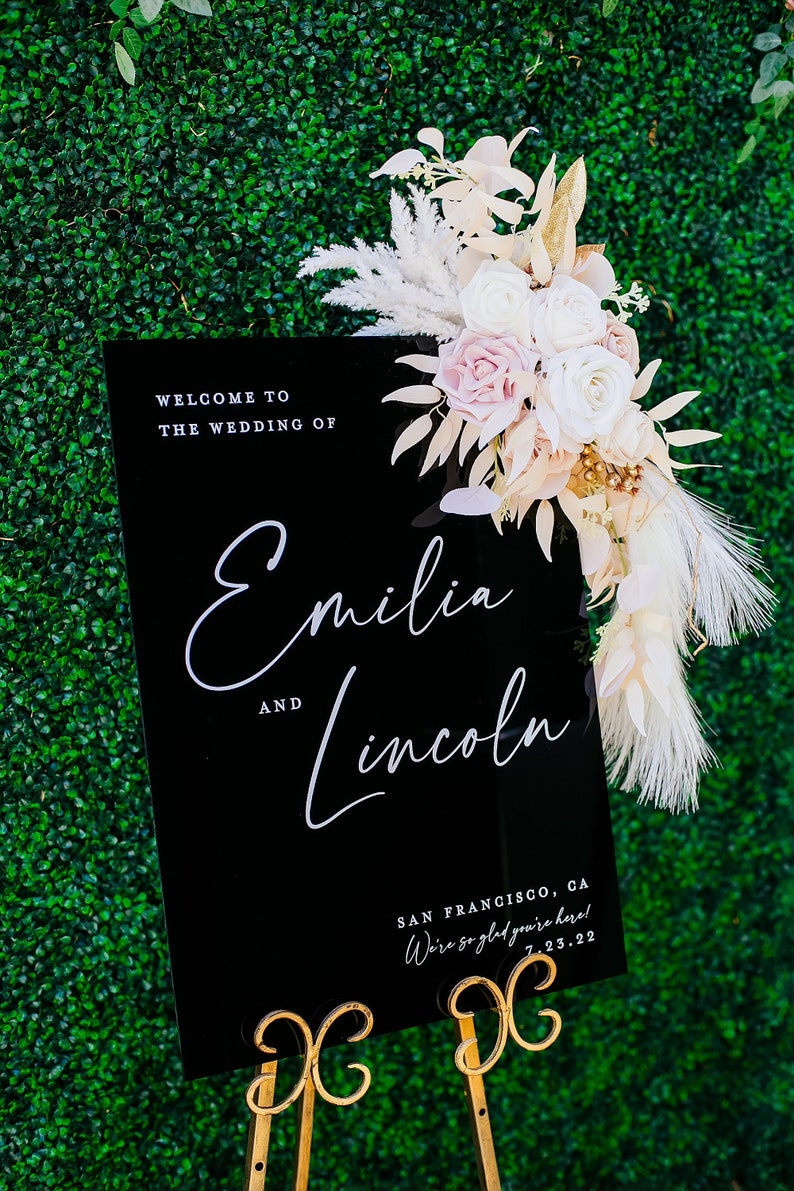 Arched Black and White Acrylic Wedding Sign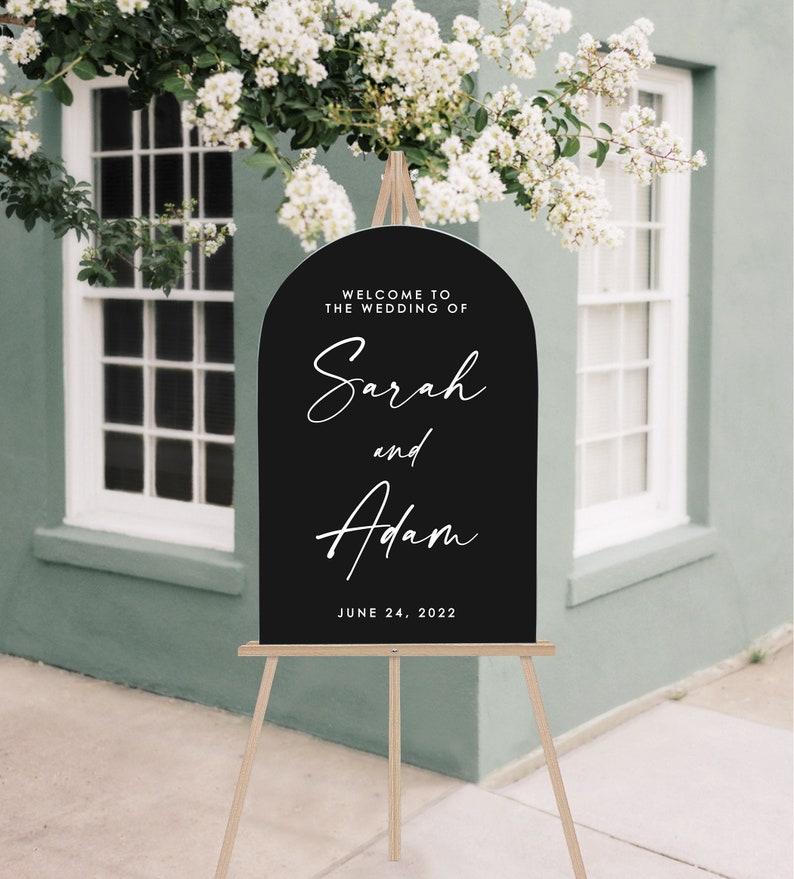 Painted 3D Wedding Welcome Sign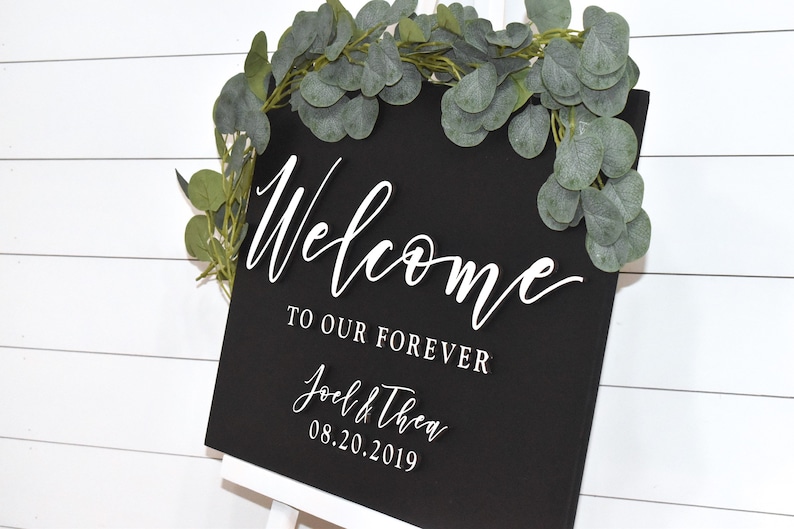 Black + White Wedding Cakes
Theme cakes are a great way to be different for your black and white wedding. Instead of a regular cake, get something unique and classy that reflects the colors that put you ahead of the cake mixer on the color wheel. Find a design that is just as white as your wedding, and the two colors create something pretty and modern together. Cake colors are not the only way to go the black and white route, so check out other options as well.
Black wedding cake with white flowers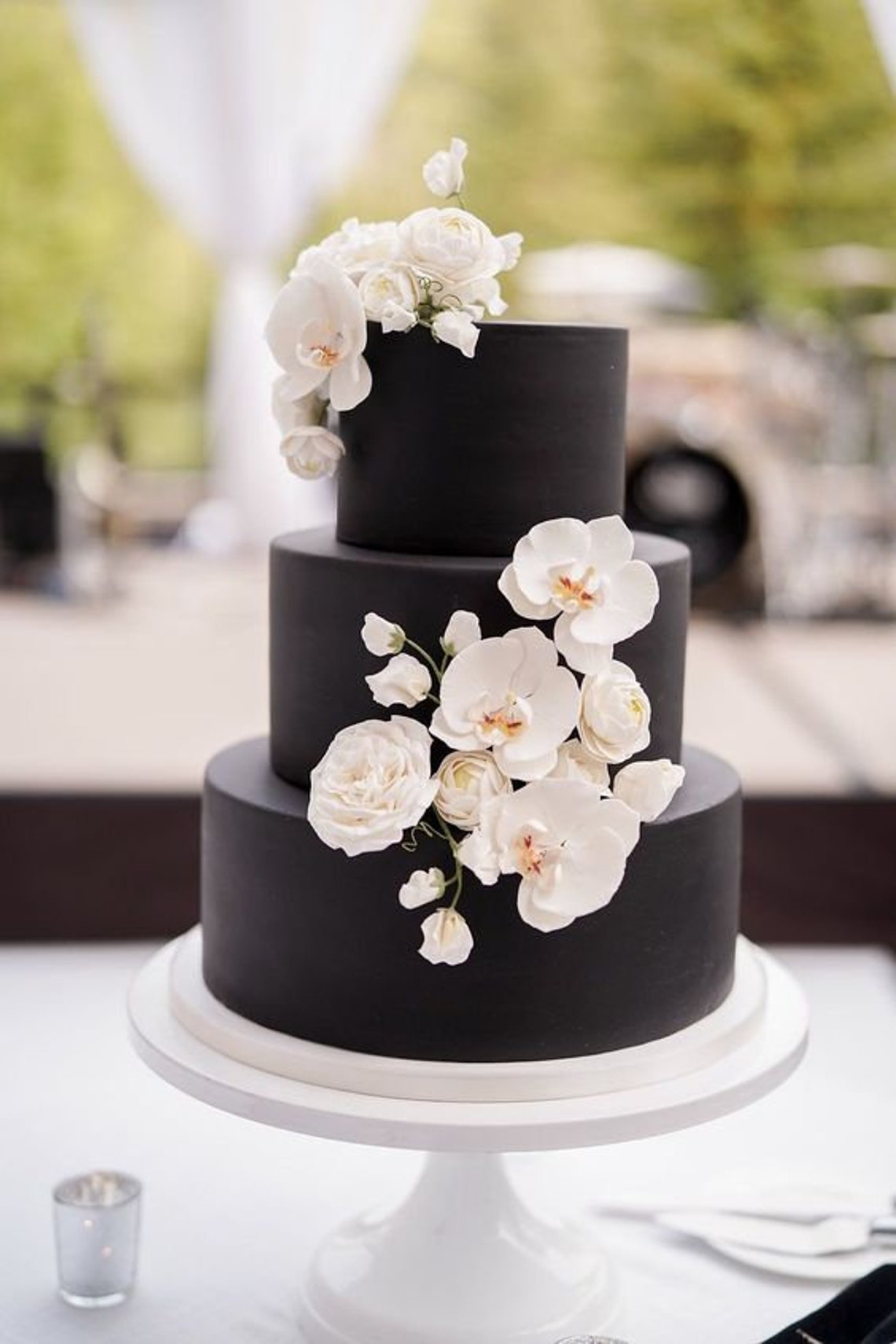 Black + White Wedding Items
The simplest way to have thematic wedding decor without decorating is to create contrast for the two colors with black and white accents.
Black and White Bulk Wedding Candle Favors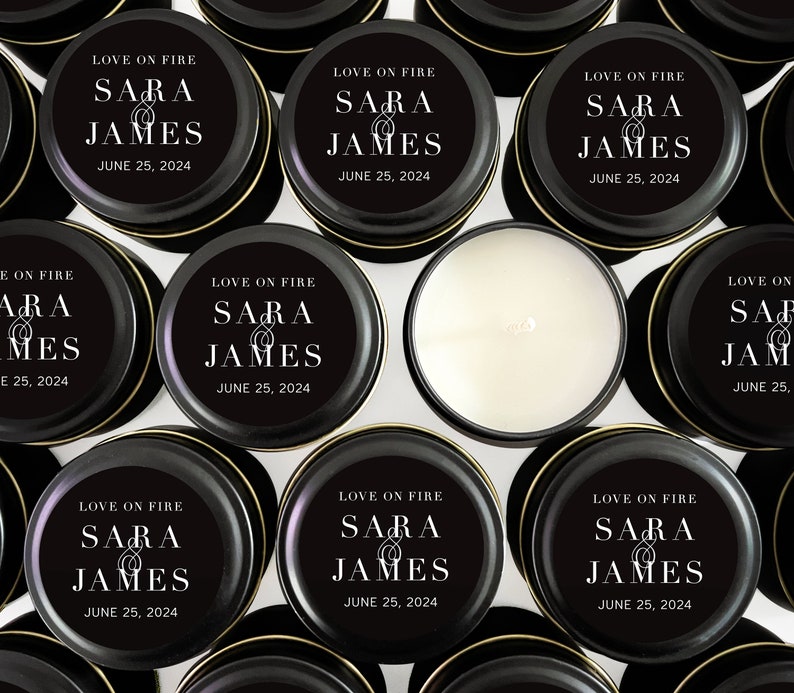 Black and White Vow Booklets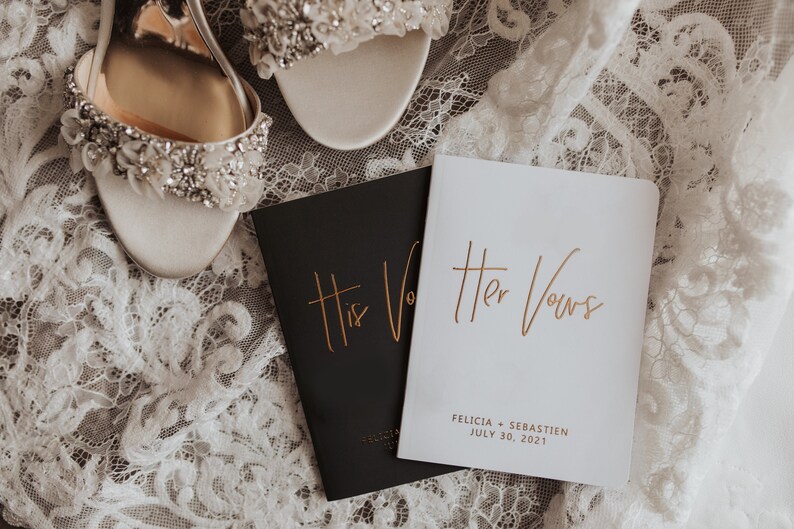 Black Gold Wedding Glasses + Flutes + Cake Knife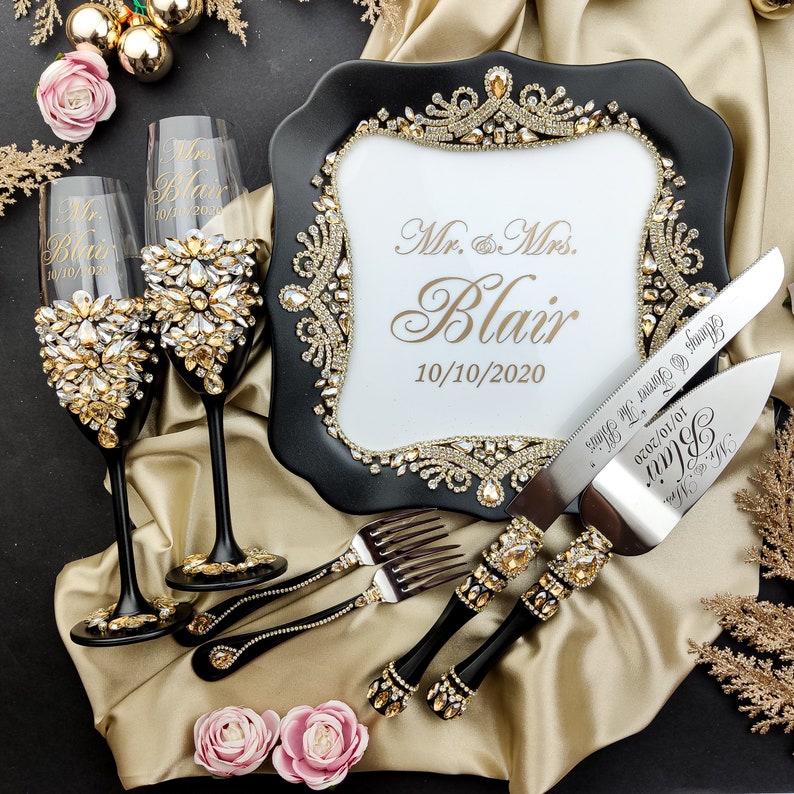 Black and White Wedding Guest Book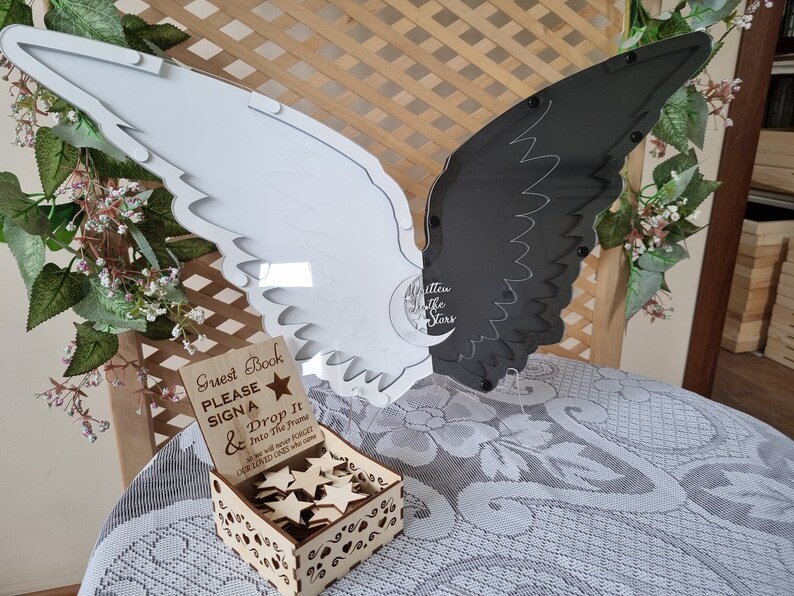 Black Cloth Table Runner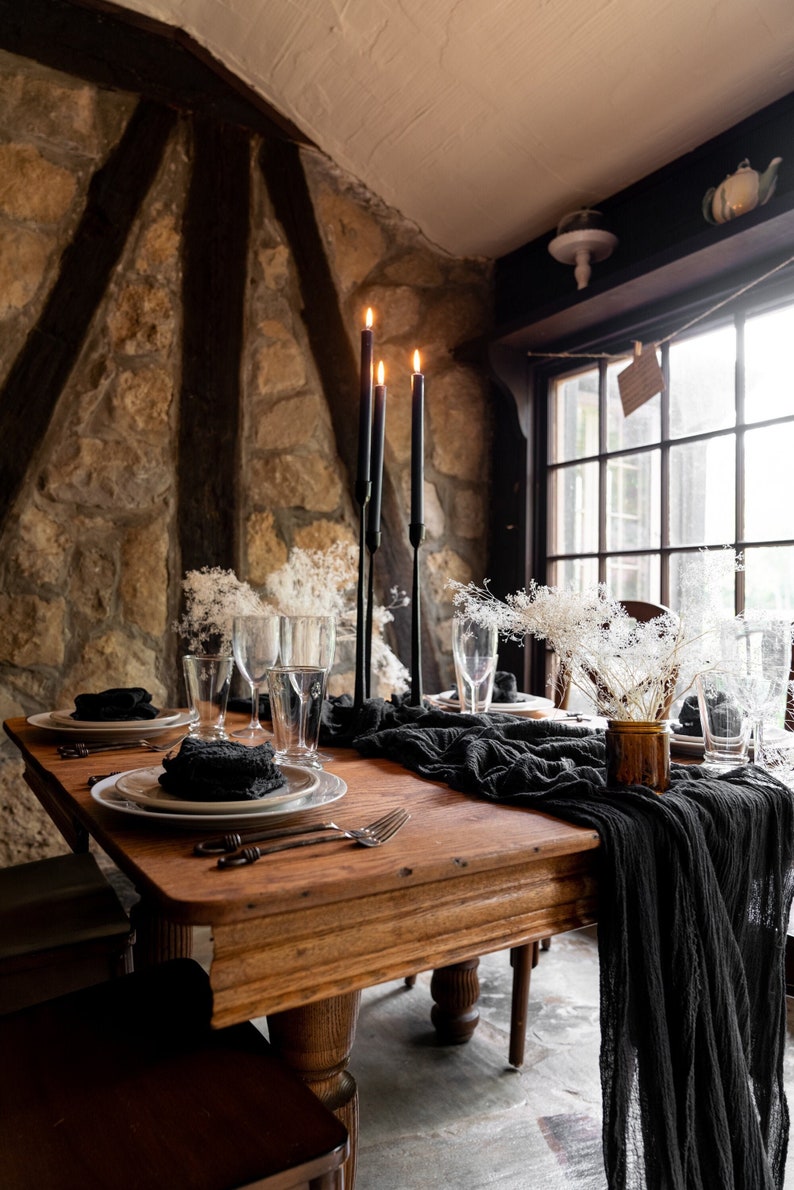 Black and White Wedding Bouquet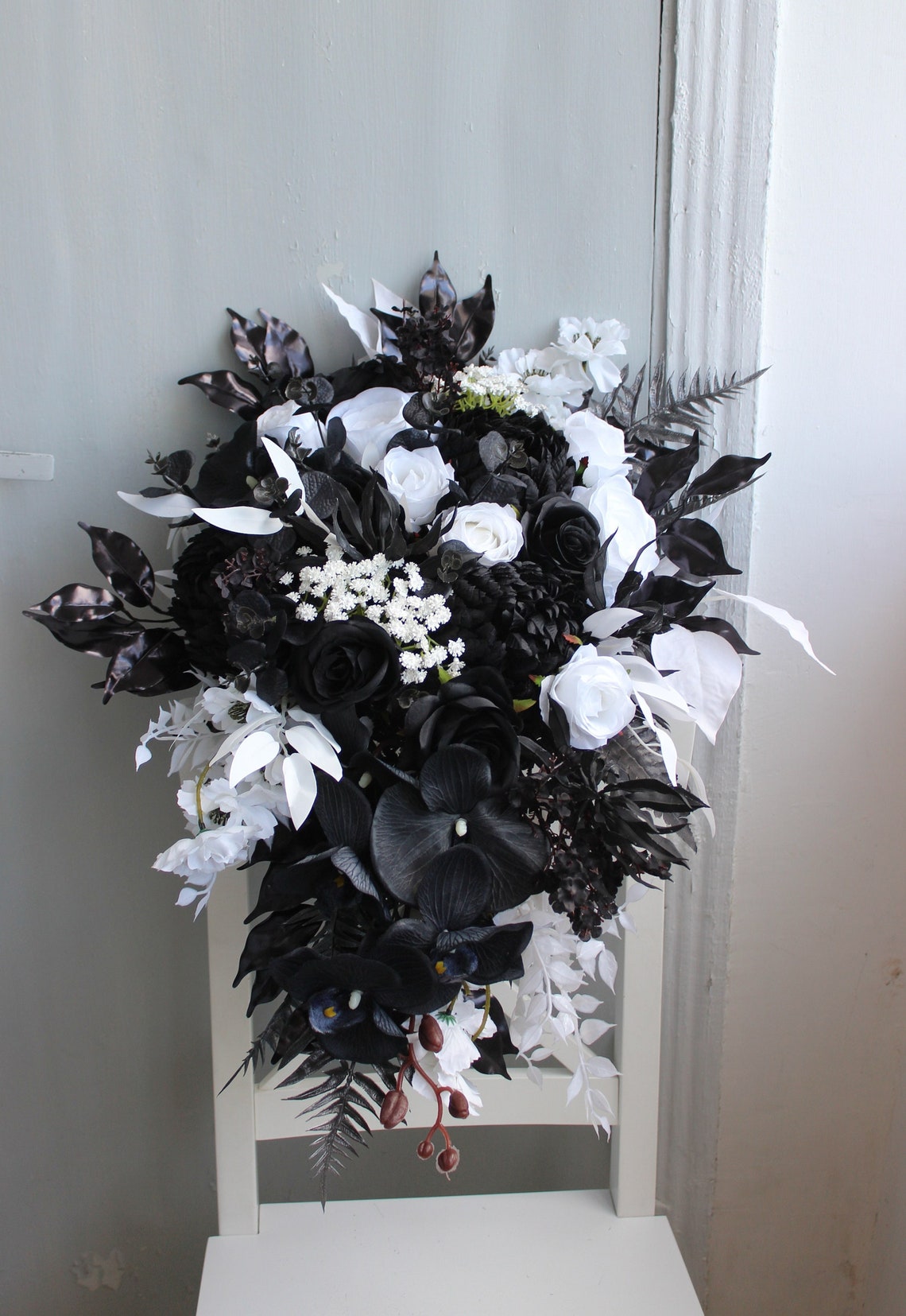 How good do you think this post was? Click on a star to rate it!