Are you attending a wedding soon and are still undecided on what to wear? Look no further! In this blog post, we will explore the wonderful world of pink wedding guest dresses. From subtle pastel shades to bold and vibrant fuchsia, there is a shade of pink out there to suit every taste and style. Let's dive in and explore the world of pink wedding guest dresses!
The Symbolism of Pink
Before we dive into the world of pink dresses, let's take a moment to appreciate the symbolism of the color itself. Pink is often associated with love, compassion, and femininity. It represents a sense of tenderness and charm, making it a perfect choice for a wedding guest dress. Whether you opt for a soft blush pink or a bold magenta, wearing pink to a wedding is a beautiful way to celebrate the romance and joy of the occasion.
Choosing the Right Shade
When it comes to pink wedding guest dresses, choosing the right shade is key. Consider the season and theme of the wedding to help guide your decision. For spring and summer weddings, lighter shades of pink such as blush, coral, or baby pink can create a fresh and elegant look. If you're attending an autumn or winter wedding, deeper shades like mauve, raspberry, or burgundy can add a touch of sophistication and warmth.
Blush Pink
This delicate shade of pink resembles the soft petals of a rose. It is perfect for spring and summer weddings, evoking a romantic and feminine feel.
Blush Pink Floral Print Satin Maxi Dress
Blush Pink Floral Jacquard Tie-Strap Midi Dress
Blush Pink Floral Embroidered A-Line Maxi Dress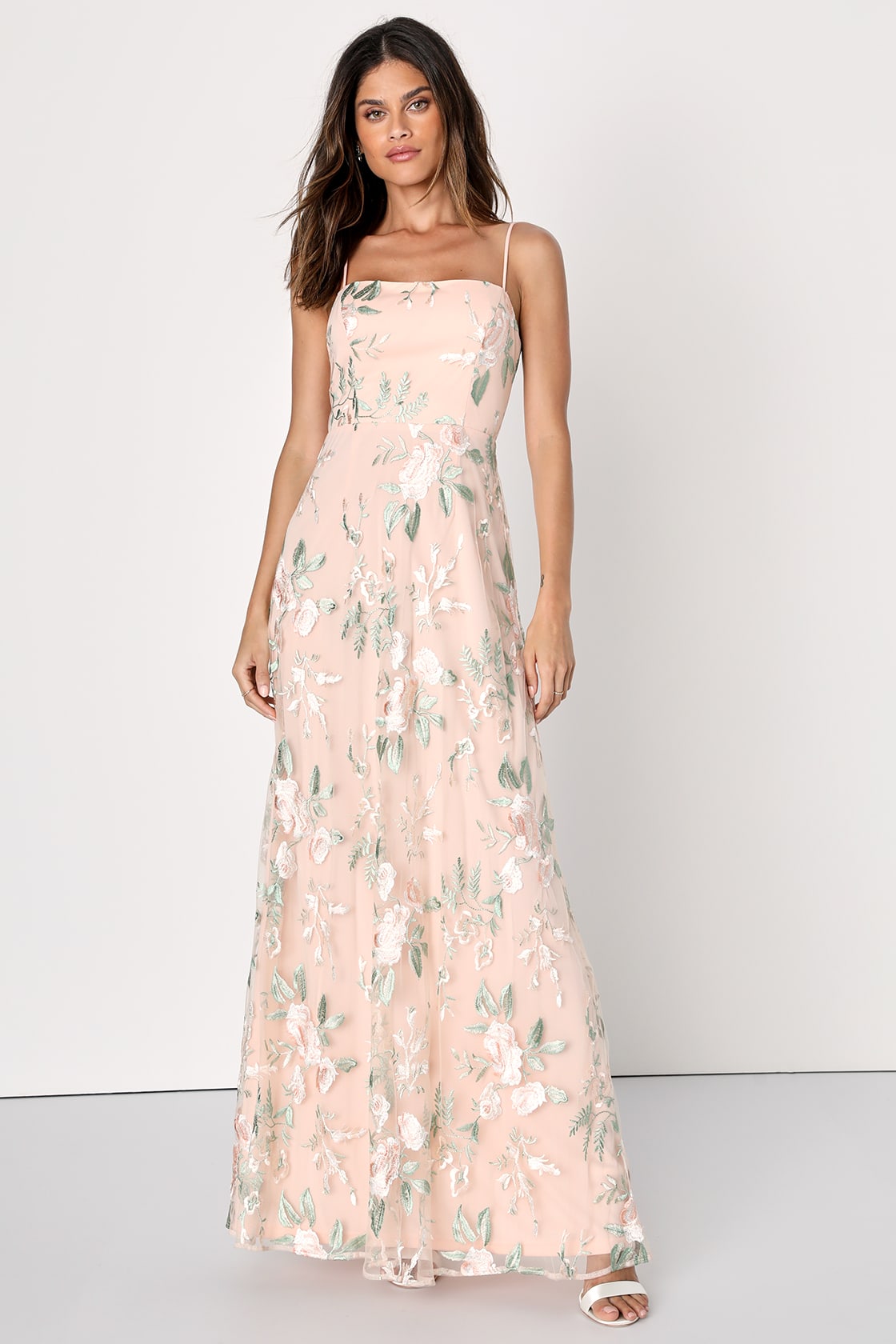 Coral Pink
With a hint of orange undertone, coral pink exudes warmth and vibrancy. It adds a playful and tropical touch to your wedding guest attire, ideal for beach or destination weddings.
Coral Floral Print Two-Piece Maxi Dress
Baby Pink
Soft and sweet, baby pink is a classic choice. It portrays innocence and charm, making it suitable for both formal and casual wedding settings.
Light Pink Floral Jacquard Tie-Strap Midi Dress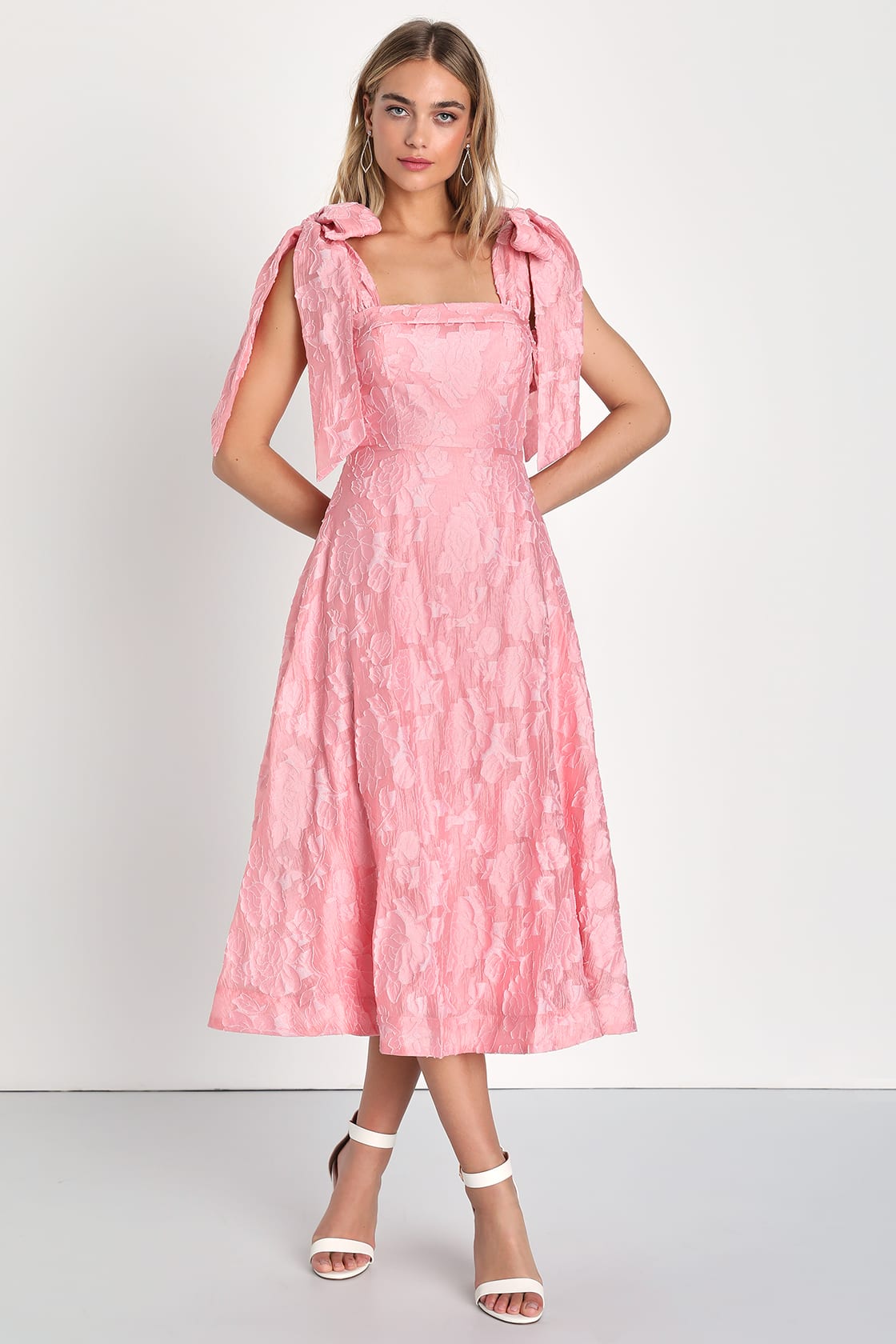 Hot Pink
Hot pink wedding guest dress – bold and full of energy. Pair with nude or metallic heels and minimal accessories. Stand out at the wedding and show off your charm!
Hot Pink Bodycon Midi Dress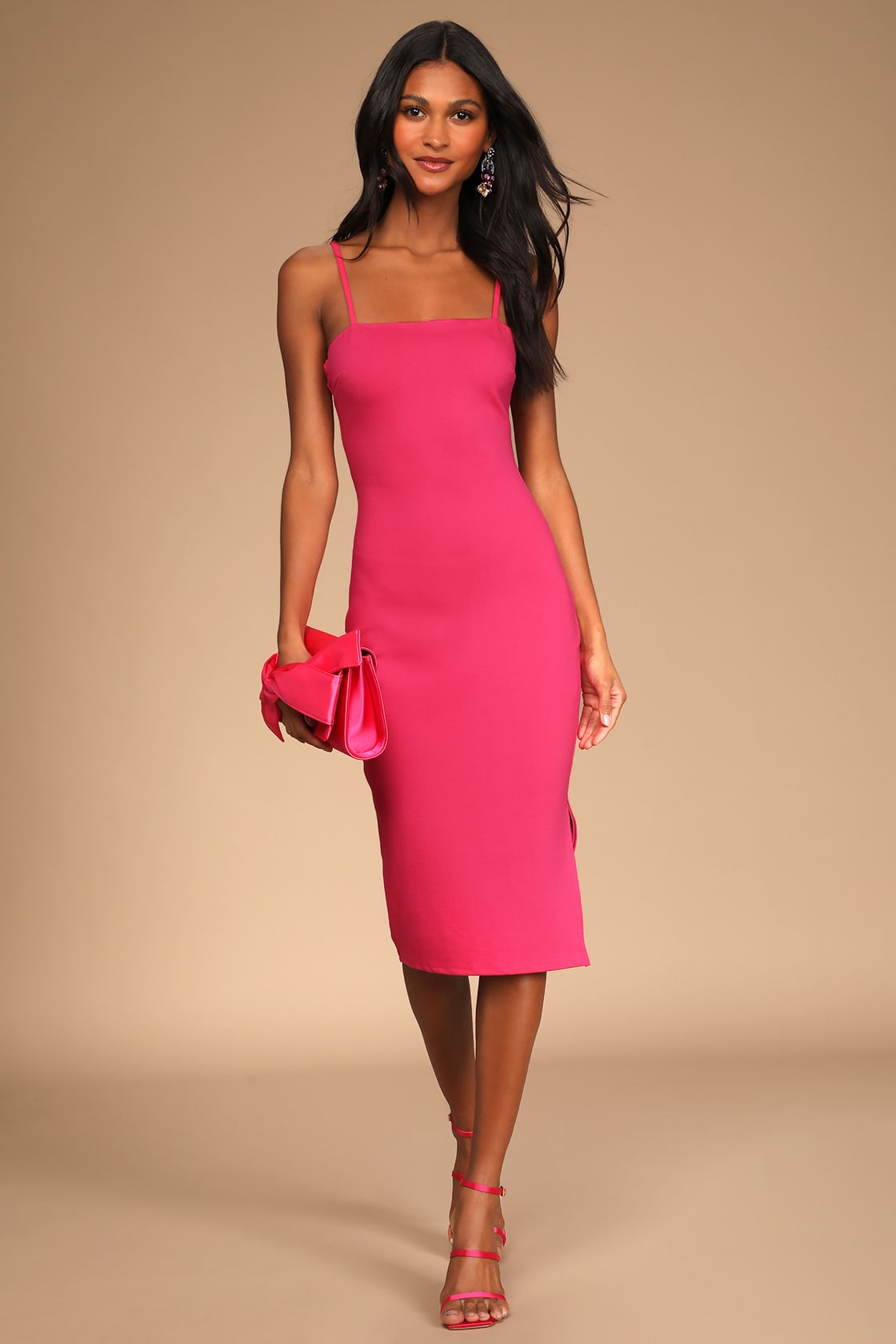 Magenta Satin Cowl Back Midi Slip Dress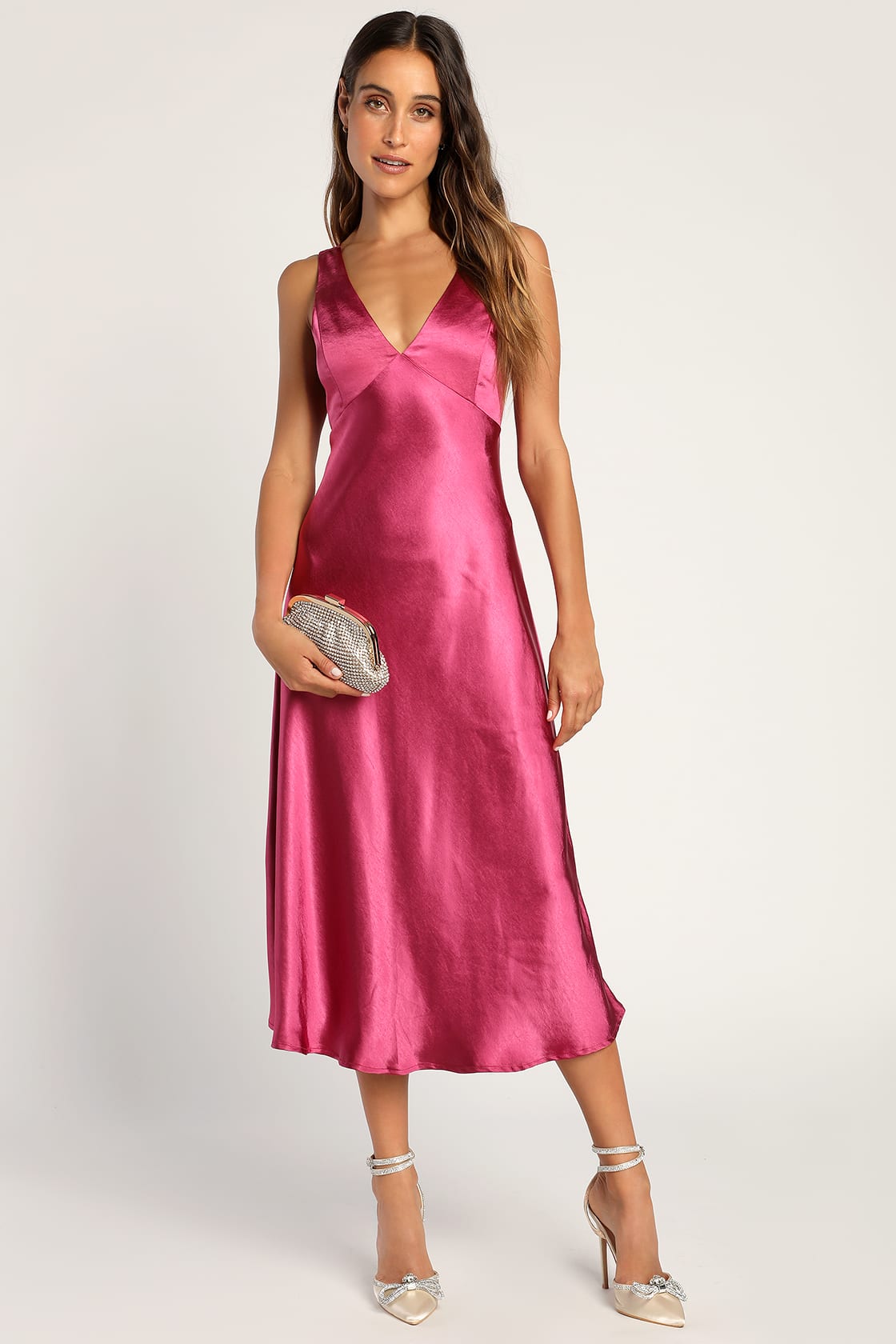 Mauve Pink
Mauve pink is a muted and sophisticated shade. It brings a subtle vintage flair to your outfit, creating an elegant and timeless look.
Mauve Pink Jacquard Bustier Tie-Strap Midi Dress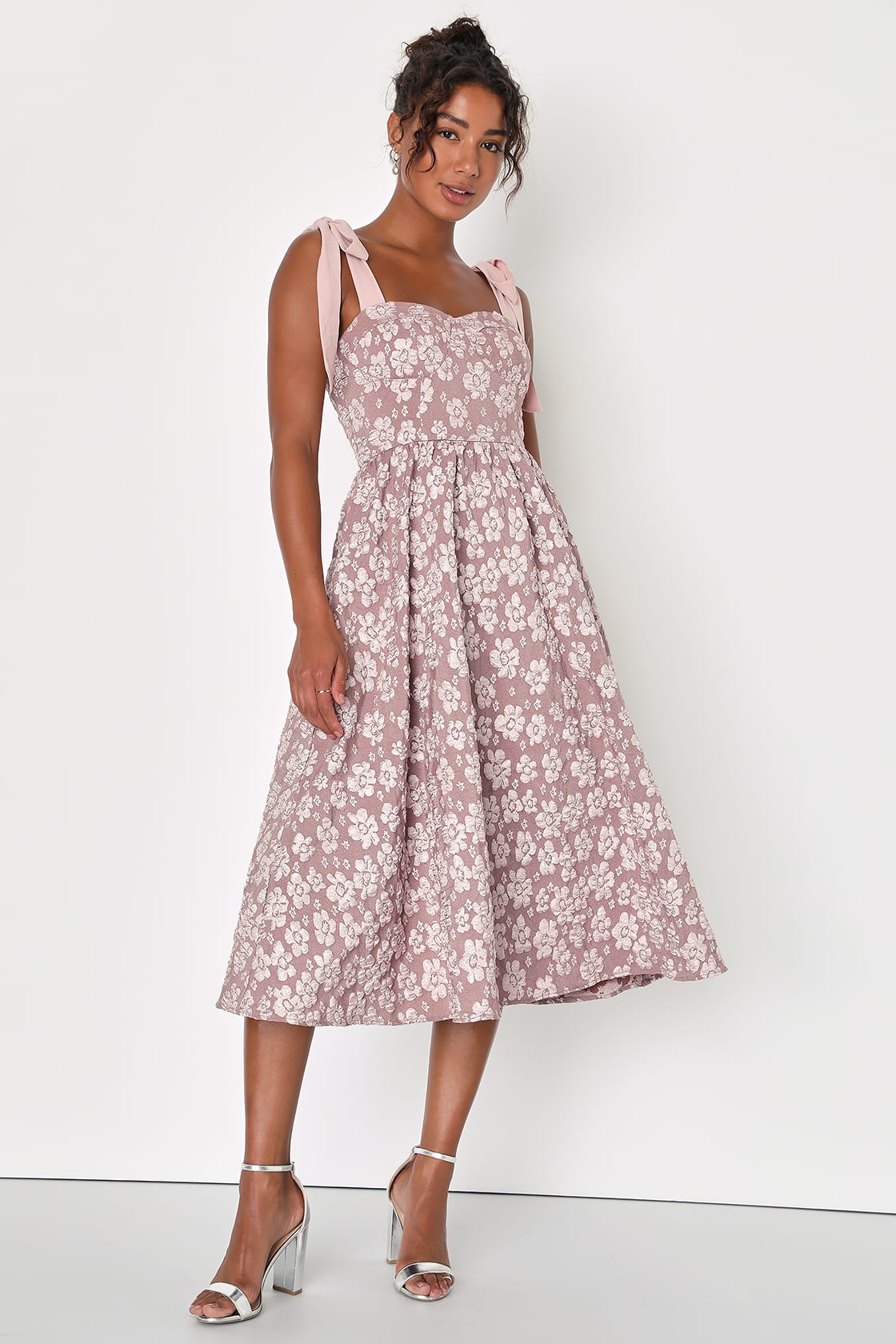 Mauve Polka Dot Bustier Tiered Midi Dress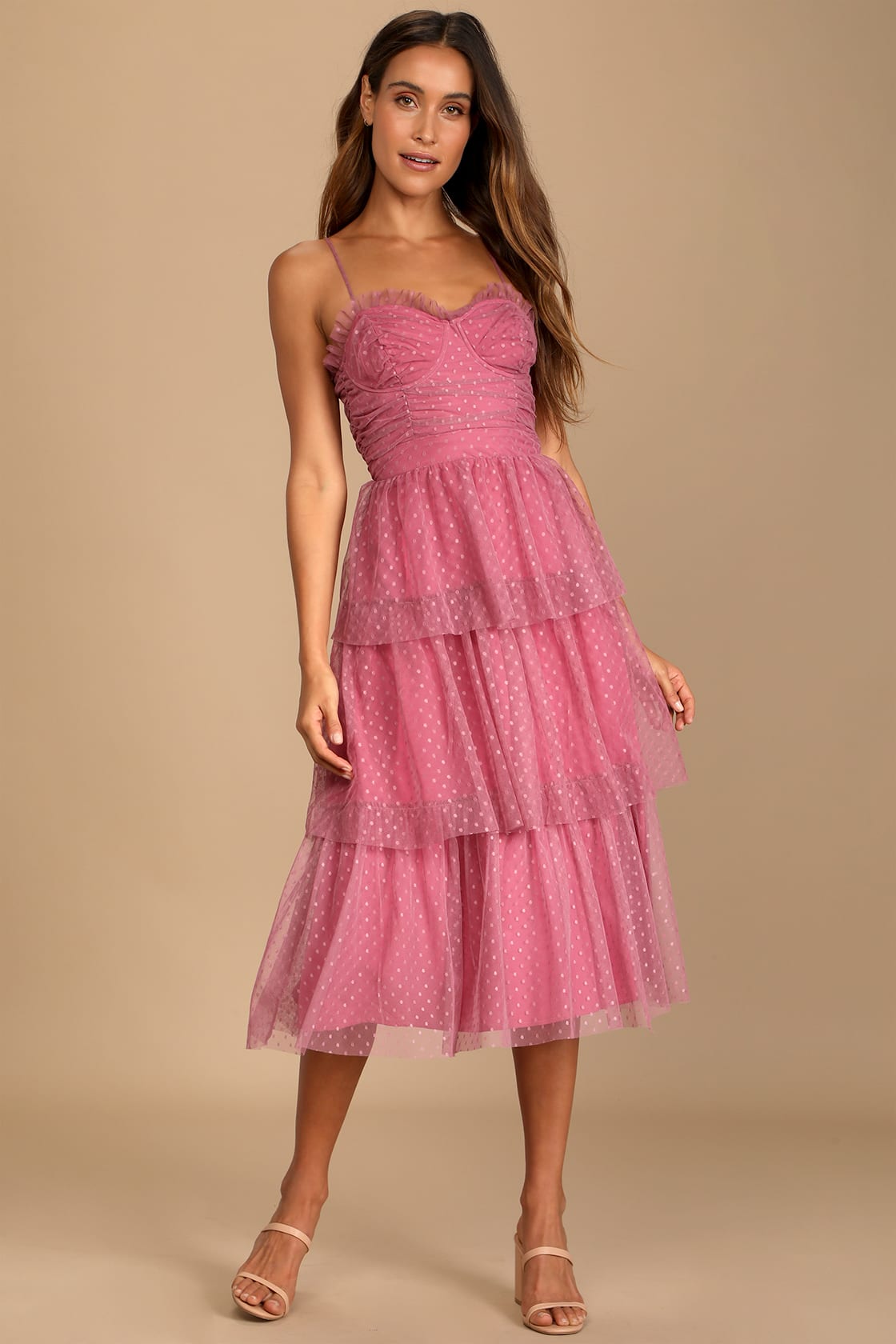 Raspberry Pink
Daring and eye-catching, raspberry pink is a bold choice that adds excitement to your ensemble. It works well for evening weddings and injects a sense of energy and passion.
Aesthetic Magenta Tiered Ruffled Midi Dress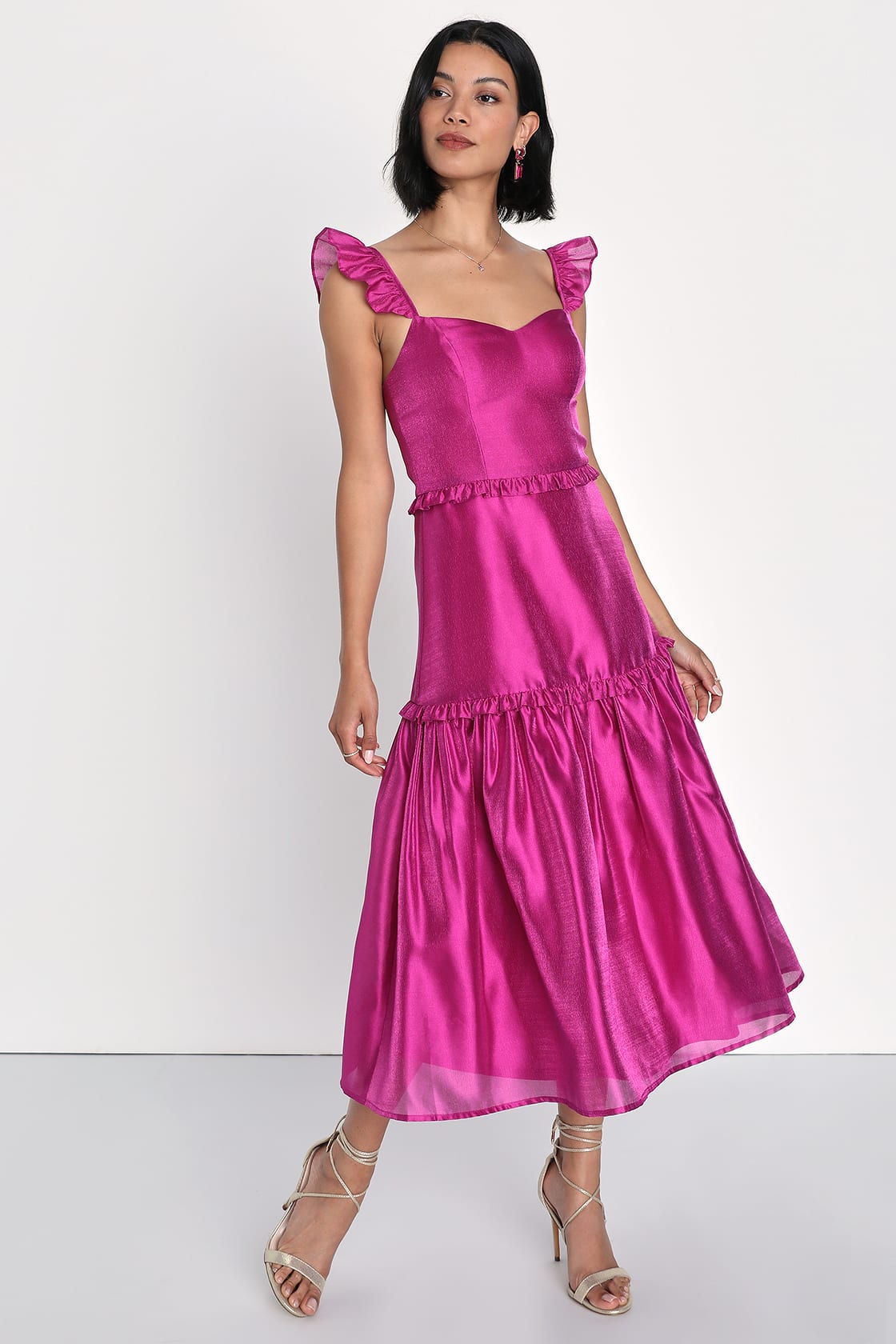 Magenta Tie-Back Midi Dress With Pockets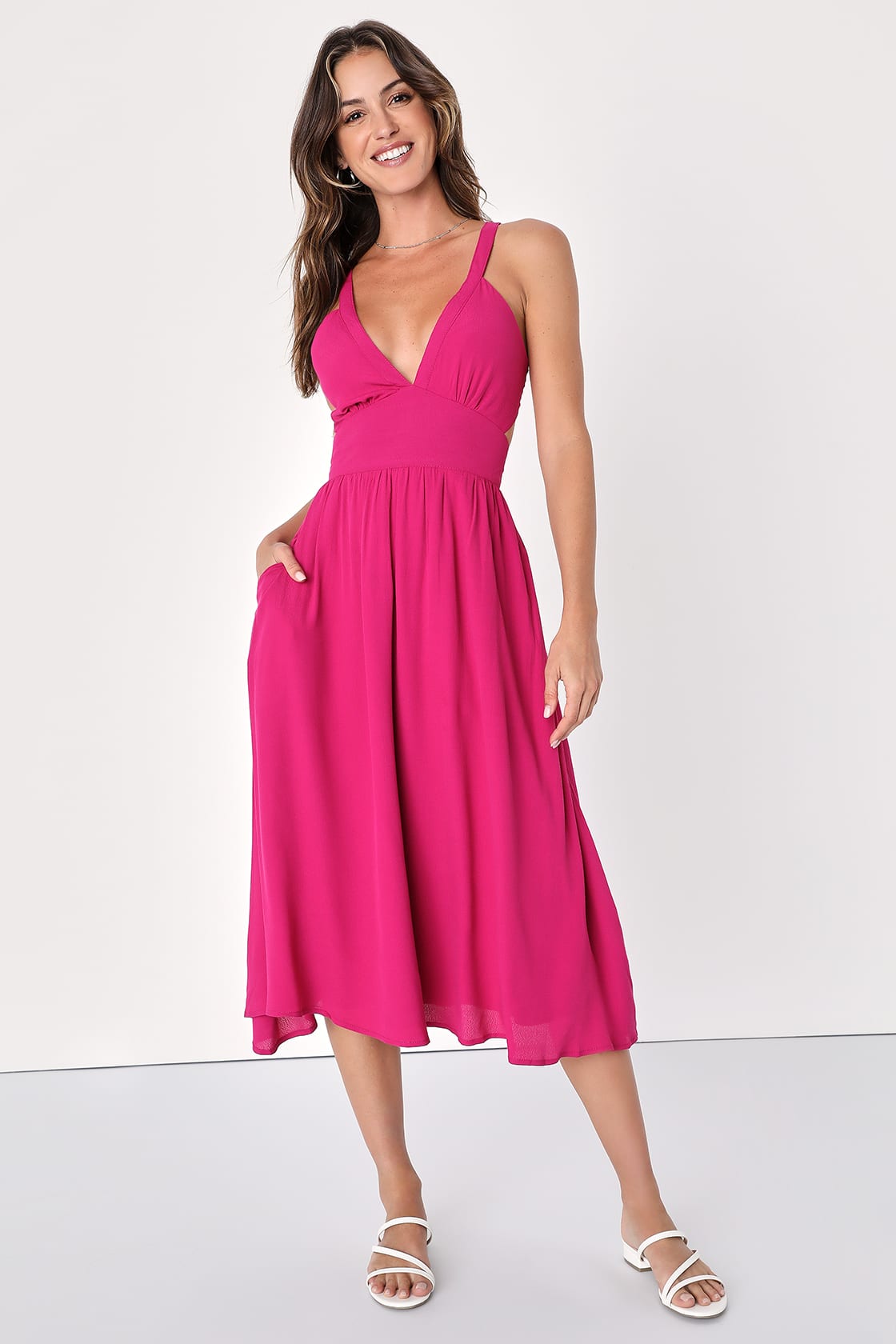 Dusty Rose
Dusty Rose is a romantic and trendy color choice for a wedding guest dress. It's a soft and muted pink that gives off a vintage vibe. Dusty Rose is a versatile color and can be paired with both warm and cool tones, making it an ideal shade for any season.
Rusty Rose Satin Sleeveless Cowl Neck Maxi Dress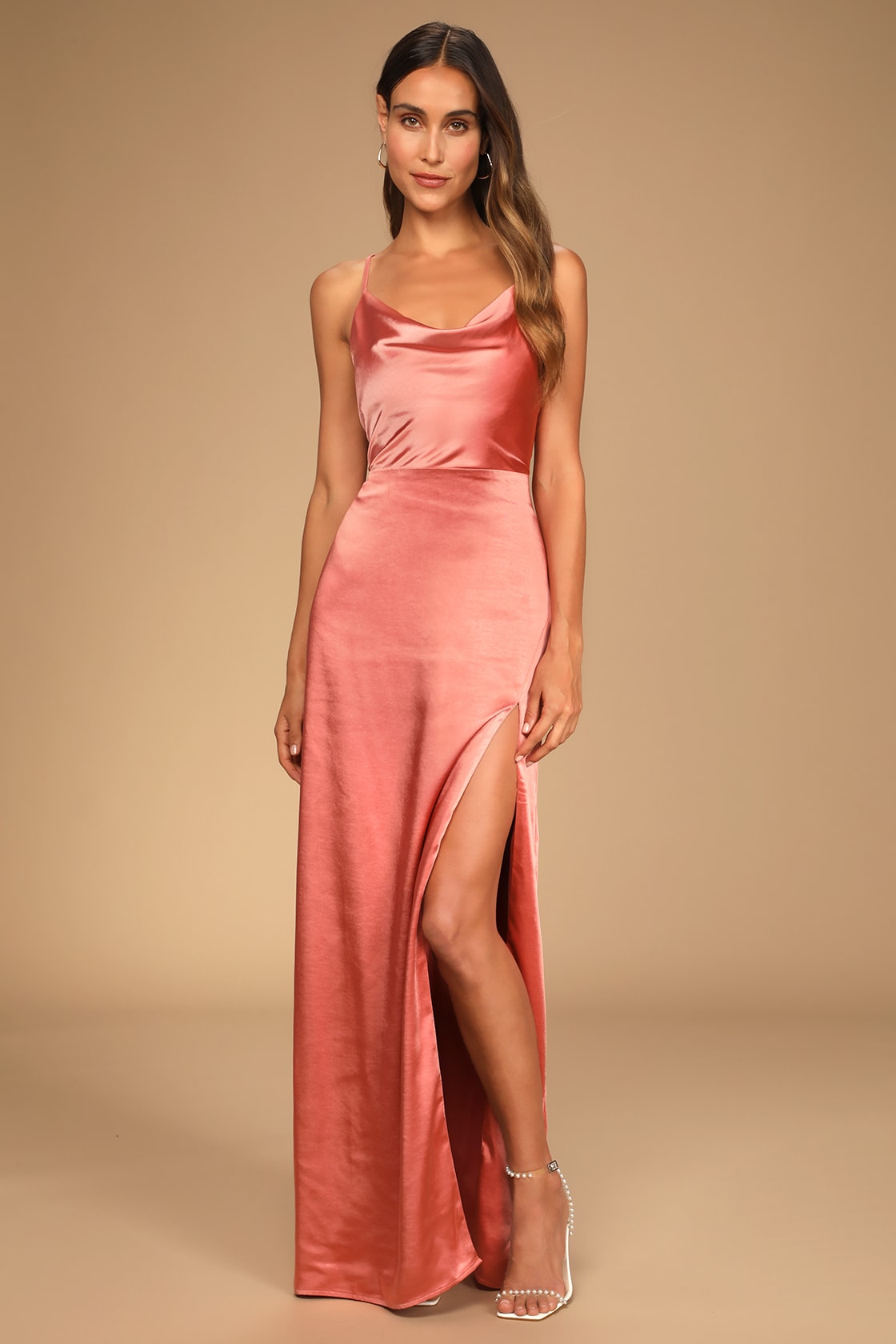 Dress Styles
Now that we have an idea of the color palette, let's explore the different dress styles available in pink. Here are a few popular options:
1. A-Line Dresses
The A-line dress is a classic and timeless option. It cinches at the waist and flares out, creating a flattering silhouette for all body types. A pink A-line dress with lace detailing or a floral pattern can be a beautiful choice for a wedding.
Mauve Pink Satin Ruffled High-Low Dress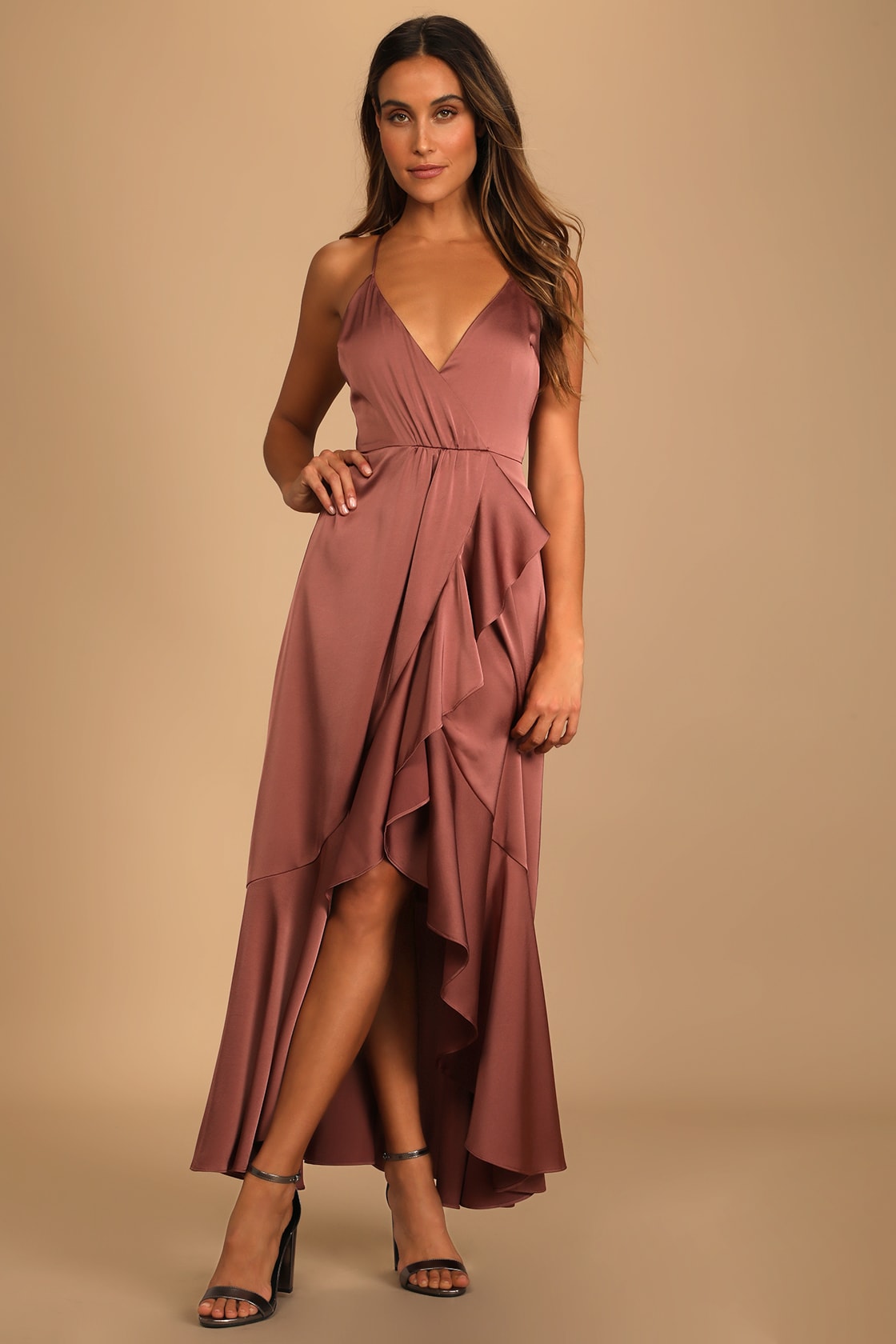 2. Maxi Dresses
For a more dramatic look, consider a pink maxi dress. The flowing fabric and floor-length hem create an ethereal and elegant appearance. This style is perfect for formal or black-tie weddings.
Blush Pink Tie-Strap Satin Maxi Dress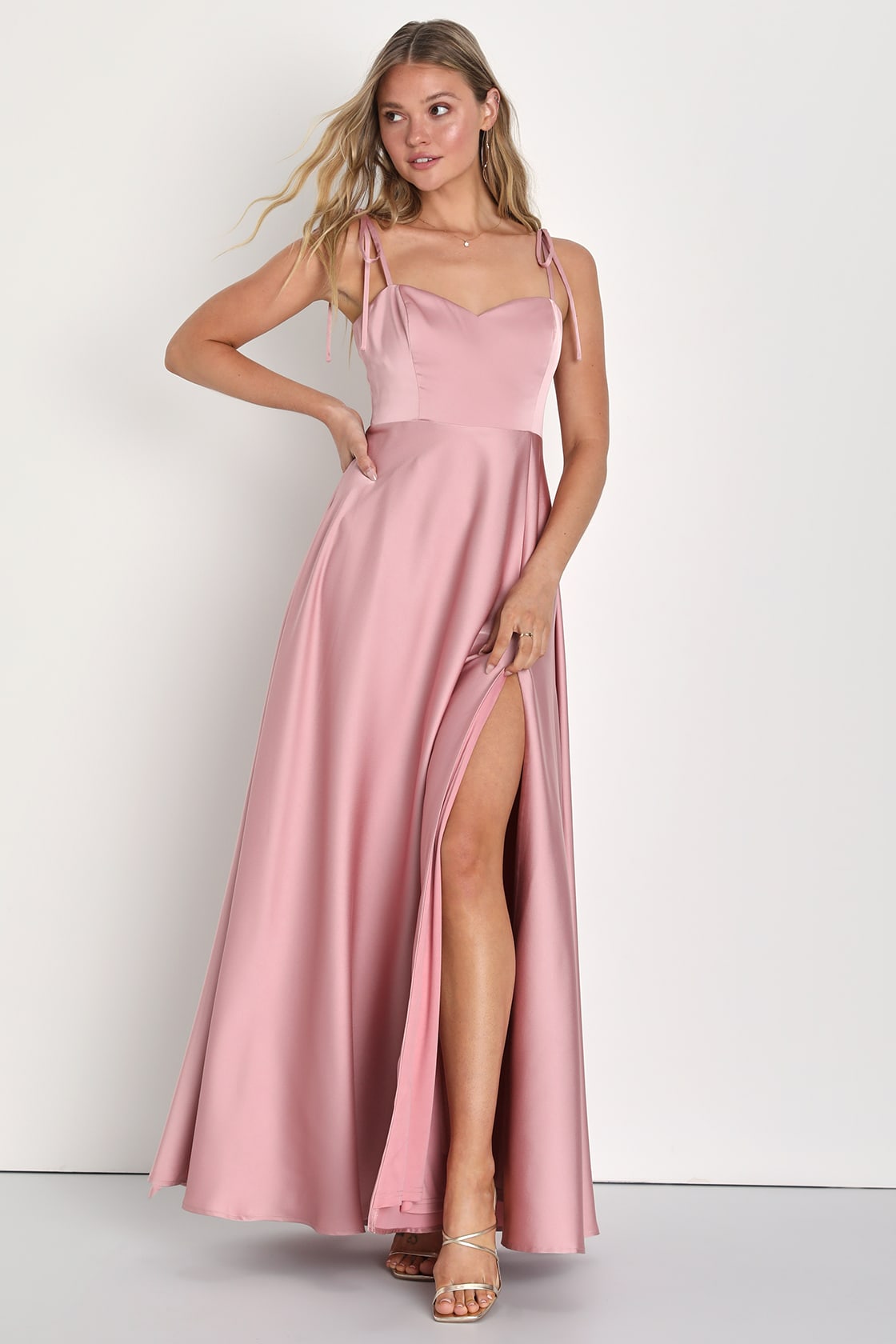 3. Tea-Length Dresses
If you prefer a more retro-inspired look, a tea-length dress might be the right choice. Falling between the knee and ankle, this style exudes vintage charm. A pink tea-length dress with a full skirt and delicate pleats can be both fun and flirty.
Rose Pink Mesh Swiss Dot Midi Dress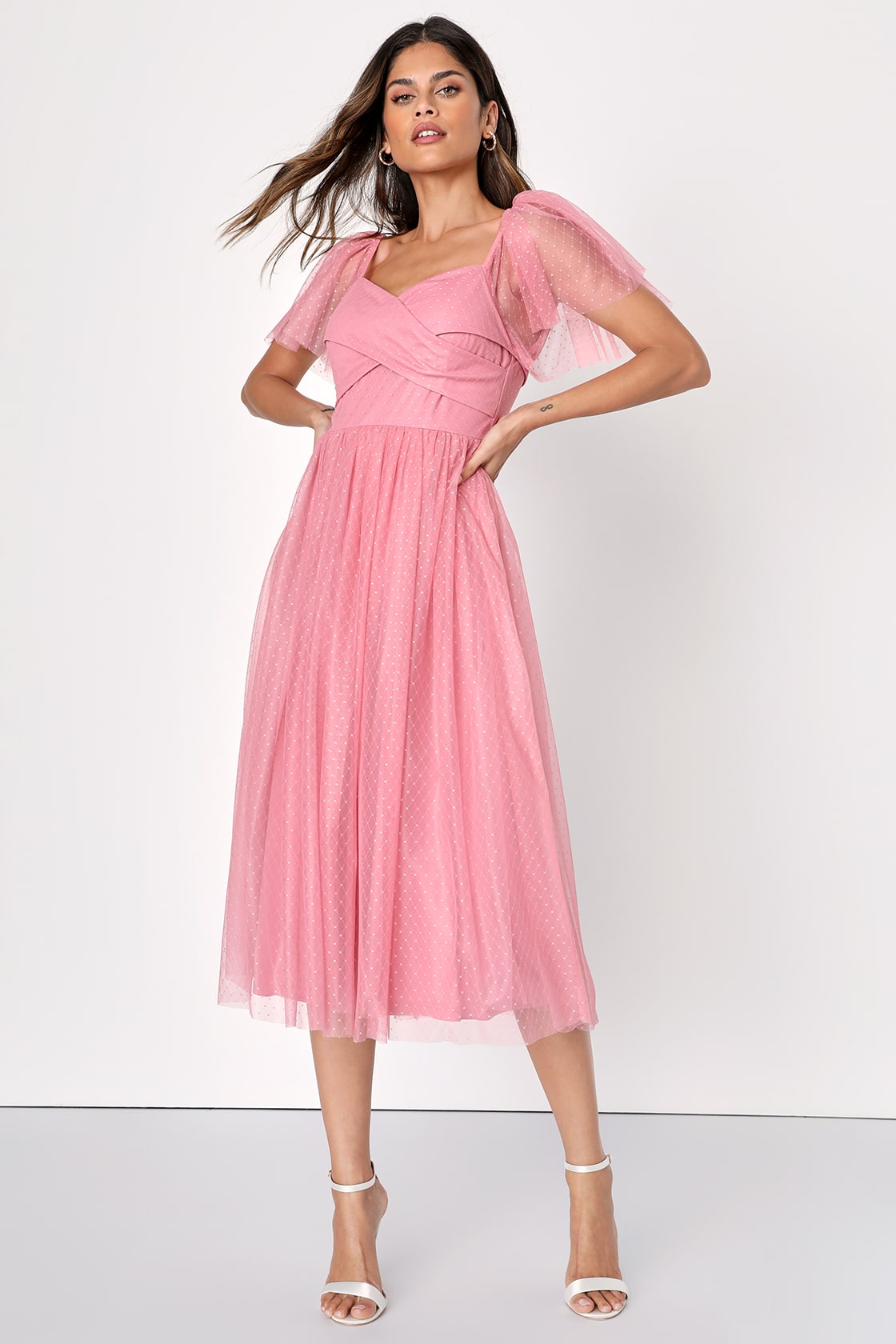 4. Sheath Dresses
For those who prefer a sleek and streamlined look, a pink sheath dress is a great option. This fitted style skims the body and accentuates your natural curves. Pair it with statement accessories to add some pizazz to your outfit.
Mauve Pink Tie-Back Faux-Wrap Midi Dress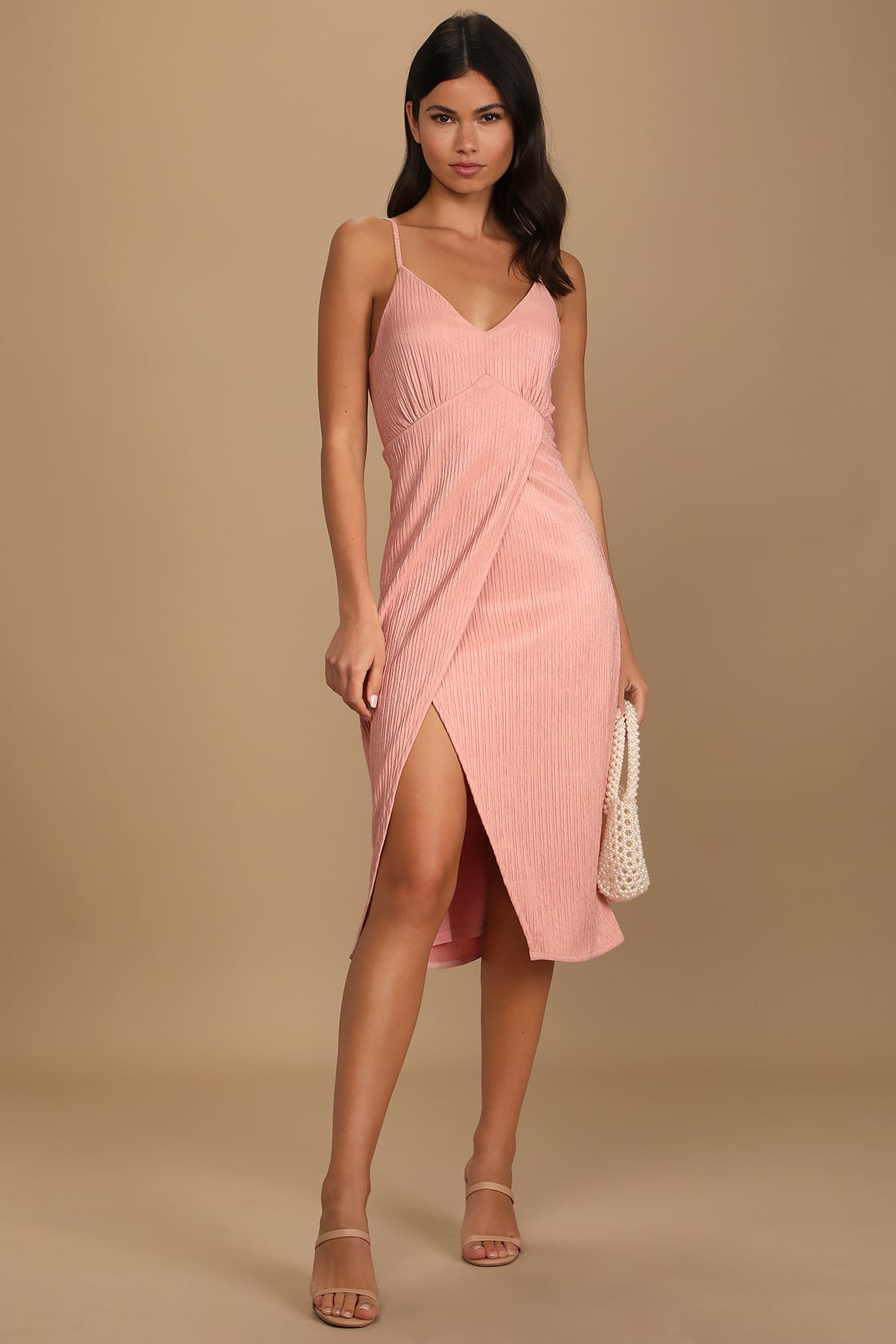 Magenta Satin Cowl Neck Asymmetrical Midi Dress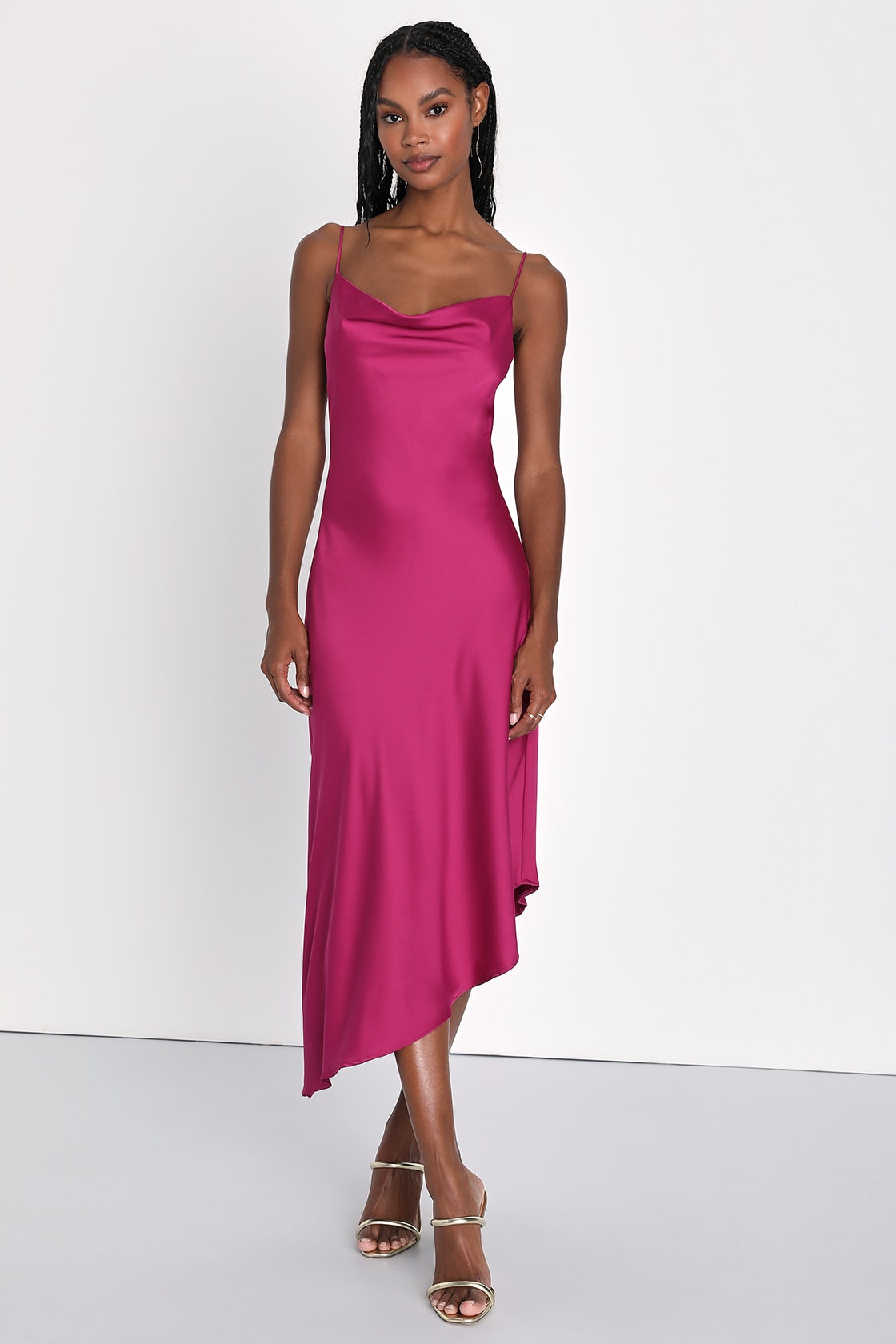 Accessorizing Your Pink Dress
Once you've chosen the perfect pink dress, it's time to accessorize! Here are a few suggestions to complete your wedding guest look:
Shoes: Opt for nude or metallic heels to elongate your legs and keep the focus on the dress.
Jewelry: Add some sparkle with delicate silver or gold jewelry. A pendant necklace or statement earrings can complement your pink dress beautifully.
Handbag: Choose a clutch or small handbag in a coordinating color to hold your essentials, such as a lipstick and phone.
Hair and Makeup: Keep your hair and makeup natural and elegant. Soft waves or an updo can enhance your overall look, while a subtle pink lip color can tie everything together.

Final Thoughts
In conclusion, don't be afraid to embrace the world of pink when choosing your wedding guest dress. From soft pastels to bold fuchsia, pink is a versatile color that can add a touch of romance and charm to any wedding. Whether you opt for a classic A-line dress or a glamorous maxi, accessorize thoughtfully to complete your look. Remember, the most important thing is to feel confident and comfortable in whatever pink dress you choose. Enjoy the celebration and have a wonderful time!
How good do you think this post was? Click on a star to rate it!